Alternative Media Futures?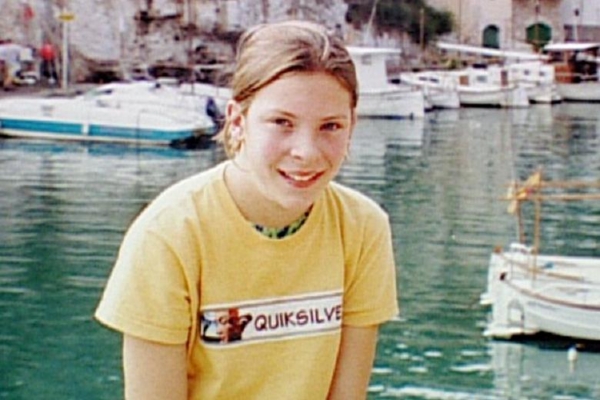 "If the public knew the truth about the way certain sections of the media operate, they would be absolutely horrified." – Alastair Campbell
We probably know more now than we ever have.
We know now that the Mirror group were routinely using phone hacking, not just the News of the World, and god knows who else. We know now that Andy Coulson knew about the Milly Dowler voicemails.  We know that press regulation has been an abject failure. We know 'our own' media is in terminal decline and stumble about in eternal self-hatred. We know that the BBC in Scotland is chronically under-funded, under-resourced and the wider broadcast output is riven with bias.
But don't believe what we say.
Paul Mason, BBC Newsnight's former economics editor (now at Channel 4 News) said of the state broadcaster during the referendum: "Not since Iraq have I seen BBC News working at propaganda strength like this. So glad I'm out of there." On Twitter, he also posted a link to a YouTube video claiming that the BBC had been "completely biased and unbalanced in their reporting of the referendum", adding the comment: "Media students, journos, (coughs loudly) this is well worth watching."
But don't believe what we say.
Nick Davies, writing in Flat Earth News (Vintage 2009) writes: "There are still good, brave, honest people working in this industry. I'm talking about the fact that almost all journalists across the whole developed world now irk within a kind of professional cage which distorts their work and crushes their spirit. I'm talking about the fact that finally I was forced to admit that i work in a corrupted profession."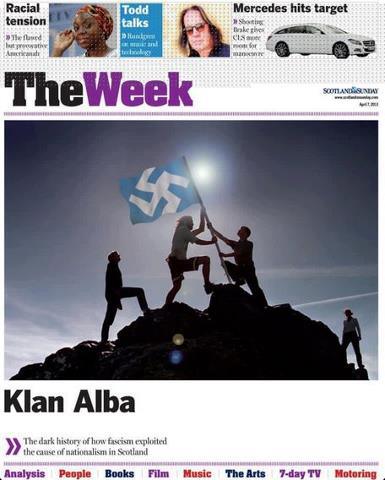 We know that sections of the press are fatally undermined by vested and commercial interests. We know that sections of the media are infested with a culture of mass misogyny. That's why we brought Margie Orford and Caroline Criado-Perez to Edinburgh last year and why we have a 50:50 policy for our editor board.
Award-winning investigative journalist Glen Greenwald has described the problem: "It's British media culture that is corrosive, shallow, herd-like and gross."
George Monbiot wrote last year ('How the media shafted the people of Scotland'):
"In the coverage of the referendum we see most of the pathologies of the corporate media. Here, for instance, you will find the unfounded generalisations with which less enlightened souls are characterised. In the Spectator, Simon Heffer maintains that: "addicted to welfare … Scots embraced the something for nothing society", objecting to the poll tax "because many of them felt that paying taxes ought to be the responsibility of someone else". Here is the condescension with which the dominant classes have always treated those they regard as inferior: their serfs, the poor, the Irish, Africans, anyone with whom they disagree. "What spoilt, selfish, childlike fools those Scots are … They simply don't have a clue how lucky they are," sneered Melanie Reid in the Times. Here is the chronic inability to distinguish between a cause and a person: the referendum is widely portrayed as a vote about Alex Salmond, who is then monstered beyond recognition (a Telegraph editorial compared him to Robert Mugabe)."
Can we make a difference? Not on our own. That's why we've already convened a coordination meeting of all of the all the alternative media in Scotland. Collaboration and coordination is key.
Attack blogs are useful – but we want to create something different, something for the next phase of the movement. Something that explores ideas and creates a critical space for thinking and dynamism.
We've been doing this for free for eight years and now we need to create a stronger platform to go forward. If we can't achieve our target it will seem that though people say they want a changed media, they are not willing to support it.
Can we do it? Are we any good at it?
Andrew Marr has written ('Why I'm Torn Over Scotland', New Statesman) : "The Scottish referendum is the first big story I've covered where you haven't got a clue what's going on if you don't turn to online media. On the Yes side, the best site by far is Bella Caledonia, brimming with creativity, political punch and argument."
Iain Macwhirter has written (Disunited Kingdom p. 89) : "At its best the internet material is very good, and some of the best politics writing is to be found on Bella Caledonia".
Kevin McKenna has written: "The writing on Bella Caledonia …itself is of a very high quality and daily challenges and surpasses that which appears in the country's paid-for titles" adding: "In Scotland, newspaper sales have collapsed and the numbers of job losses in journalism have been unprecedented in the last decade or so. However, Scotland still produces many talented writers and blogs such as Wings Over Scotland and Bella Caledonia represent the long-term future of the industry."
We've been named in the Top 10 Political Blogs in the UK (based on social sharing, topic-related content and post frequency), and the List had us as No 2 in their Top Scottish Websites.
Blaming the media isn't constructive on its own, creating a better one is. So let's do it. As Alastair McIntosh has said:
"Scotland requires a free media. One that is rooted in the Scottish people, in our democratic intellect – democratically accountable – and not subaltern to the forces of our internal and inner colonisation where money and fear trump justice and hope"
We have had a tremendous response to our appeal, but we are still a long way to reaching our target. We need your help to carry on. Please support us, please give whatever you can. Go here to support us.
If you prefer to give a monthly standing order, or pay by Bank Transfer or Paypal all our details are here.
If you prefer to avoid internet payments you can send us a cheque made payable to 'Bella Caledonia' here:
Bella Caledonia, Creative Exchange, 29 Constitution Street, Leith EH6 7BS