Ex Brit Shambles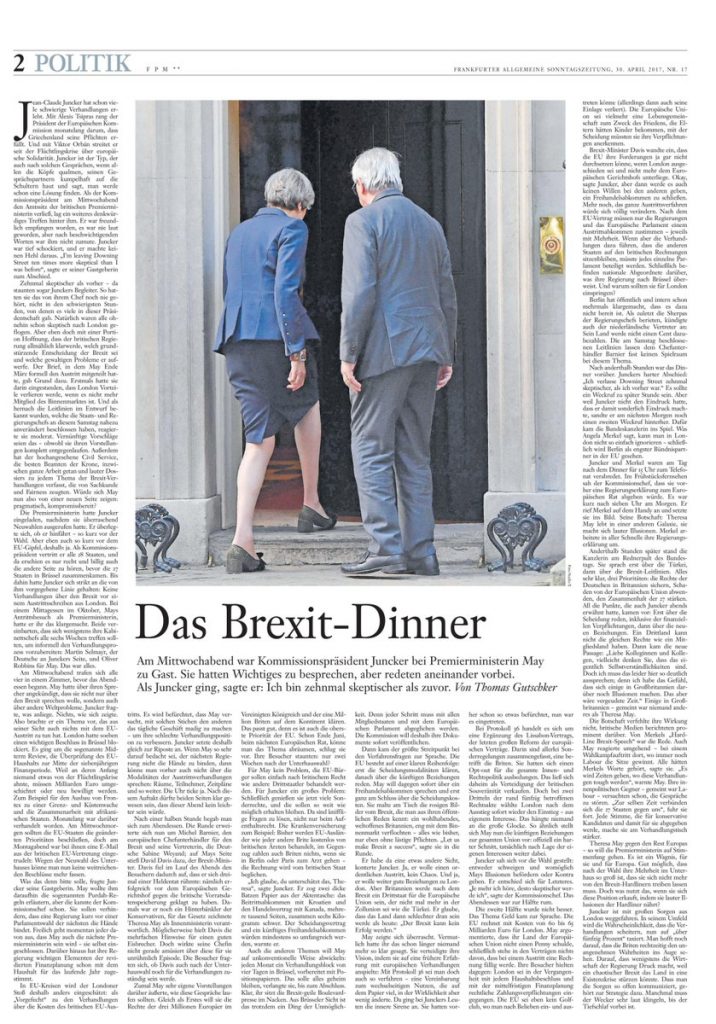 "Juncker's team now think it more likely than not that Brexit talks will collapse & hope Brits wake up to harsh realities in time."
The reports of Theresa May's meeting with Jean-Claude Juncker last week should be very worrying regardless of whether you support Brexit or not.
It's not a case of being for or against Brexit, it's about whether you have any faith in the competence and values of the Prime Minister and her team.
The British 'strategy' is now completely exposed, and her utter powerlessness, about even the most simple details, is completely open for all to see. Given that her entire electoral plan is based on projecting her as someone of immense power and stability, this is a hilarious juxtaposition amplified by her complete inability to make rapport with colleagues, voters or European counterparts. She is deeply in denial about her/our circumstances born aloft on a cushion of hubris and introspection, a form that the Anglo-British elite have honed into an art.
An account in the German newspaper FAZ (the Frankfurter Allgemeine Zeitung) today on May's disastrous dinner with Juncker – is absolutely damning.
Here we have Storified Jeremy Cliffe's twitter thread on the issue, just to help clarify things. He is the Berlin Bureau Chief at The Economist.