Project Ruth and the People's Vote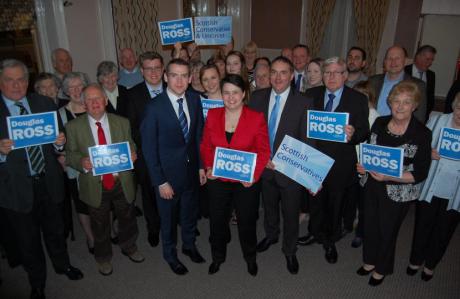 The Scottish Tories are about to back a Peoples Vote according to the New Statesman's Chris Deerin.
Except they're not, according to Jackson Carlaw their stand-in leader.
In a forthright rebuttal the Eastwood MSP said: "Complete & utter bollocks! On behalf of @RuthDavidsonMSP, I can confirm that neither of us has ever supported an EU "people's vote". This remains our unambiguous position (as even a cursory inquiry would have made clear).
With un-named sources Deerin had claimed that the Scottish party would back a second referendum and this, in turn, "could lead to a formal breach, with the Scottish party choosing to break the link with the UK party and become independent."
Deerin writes, in a fit of premature hagiography:
"If Ruth Davidson weren't on maternity leave, it's tempting to believe the former Territorial Army Signaller would by now have commandeered a tank and be rumbling down the M6 with the gun pointed firmly in the direction of the ERG. Davidson's contempt for Boris Johnson and his cohorts is absolute and withering. Her no-nonsense, pragmatic Conservatism does not allow for the preening self-indulgence of the Tory far-right."
It seems quite likely that the Scottish Conservatives are exasperated by the Brexit fiasco, which exposes them as powerless opportunistic hypocrites. But the idea that they are going to do something about their status seems at best far-fetched and at worst a massive projection by a political journalist dabbling in fantasy.
The problems with his assessment are multiple. Take five:
There is no substantive evidence of the Scottish Conservatives developing distinct policy formulations despite ample opportunity to do so. For them to now catapult themselves into autonomy would be uncharacteristic, to say the least.
Ruth Davidson's electoral success, such as it is, has been based on three factors: the extraordinary decline of the Scottish Labour Party into a shadow of its former self; the repeat ad nauseam of a mantra about the constitution: "We said no and we meant it", successfully capturing the Unionist vote in one party; thirdly the pliant unquestioning nature of large sections of Scottish media who focus relentlessly on 'lifestyle journalism' over substance and dutifully nurture the fiction that the Scottish party are distinct from their English counterparts.
Having established that independence is a terrible thing in all respects it would be a feat of some political acrobatics to then declare that the Scottish Conservatives needed autonomy from London for all of the logical reasons they have been opposing for the country with such vehemence.
The Scottish Conservatives thrive on having connection to – but no power over – their British colleagues. The pretence of power whilst yielding no influence is a delicate balancing act for Ruth Davidson and David Mundell, but striking out on their own would drive a wedge between their own political base and the diehard Tories who crave British rule red in tooth and claw.
Finally if the Scottish Conservatives were to back a second Brexit vote it would leave their opposition to a second independence referendum in shreds.
It is against the DNA of the Scottish Conservatives to act independently.
On the rape clause, on Universal Credit, and repeatedly on Brexit, the Scottish Conservatives have had multiple opportunities to express distinct policy and failed every single time. Mundell's red lines have been broached so many times, his resignation revoked so many times he seems an unlikely standard-bearer for brave bold political action.
This isn't just a partisan party political observation. James Mitchell, Professor of Public Policy at the University of Edinburgh, has noted: "The Conservatives seem to me to be utterly opportunistic. It all seems to be opposing. They haven't a clue about policy. I'm not even sure they are interested."
Despite Deerin's story you would be hard-pushed to find anyone in Scotland able to articulate a single policy developed by Ruth Davidson during her tenure as head of the party.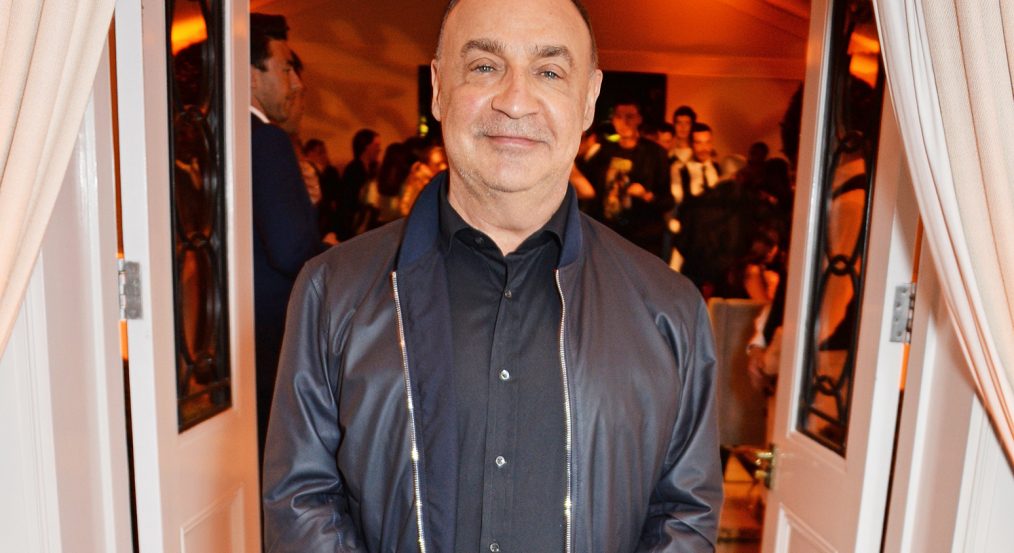 Orphaned Centrism
But Deerin's wildly imaginative take is part of a pattern.
Deerin, previously Director of External Relations at the Blavatnik School of Government, (founded following a £75 million donation from Leo Blavatnik, a Russian oligarch being investigated in the Mueller inquiry), has a track record of cultivating a distinct political "centrism".
Over a period of six months Deerin wrote and re-wrote the same article making the case for a new political party. Who nows if he did this independently? It seems unlikely.
Deerin has described himself as an 'orphaned centrist' and seems to have difficulty adjusting to changing political realities. His relentless cause has been a new party based on Macron's success in France.
Here he is in the Herald arguing for a new party:
Dec 2017: "We in Britain desperately need a new political party in the Emmanuel Macron mould".
"When you think about it, there will be a new party. Its lack is unsustainable. If you're not sure whether it's for you, here are the sort of people it should include: David Miliband, John Major, Ruth Davidson, Tony Blair, David Cameron, Yvette Cooper, Nick Clegg, Anna Soubry, George Osborne, Nicky Morgan, Ken Clarke, Peter Mandelson, Paddy Ashdown, Chuka Umunna, Jack McConnell, Alistair Darling, David Willetts, Dominic Grieve, Amber Rudd. If you look at this list, appreciate the connections, share the sensibility and the desire to pull our politics back from the edge, you're in."
Here he is Unherd arguing for a new political party:
October 2017: "Is it time to break up the old political parties?"
"Anyone who's dug around a little knows that the money is there to fund a new muscular, liberal, centrist movement. We know a large proportion of the electorate sits somewhere in the middle of politics, and that the younger generation tends towards a more liberal, internationalist outlook than its predecessors."
Here he is in the New Statesman arguing for a new political party:
February 2018: "Andrew Adonis should ditch the pessimism and start a centrist party".
"For all the naysaying, there are several untested arguments for a new party. Nature abhors a vacuum, and the centre must, one way or another, be represented. For all the votes cast last year for Labour and the Tories, voters may not behave in the same way if presented with different options (let's set the Lib Dems aside as having little more than junk value). Meanwhile, 2018 is not 1981, and this Britain is not that Britain: our lives and our expectations are different now, the political tensions fresh, the demographics changed, the world of communication transformed. The possibility of the new is all around us at all times – so why not in politics?"
"And then there's the SDP's success, rather than its failure. New Labour emerged in its intellectual wake to become an extraordinary election-winning machine and a government that was given the space to modernise the country. A new centrist party might fail to displace the big two, but it would probably ensure that John McDonnell and Seumas Milne never get their grubby hands on the levers of power, and it would probably drag the debate back from the centre. It's worth doing for those reasons alone. But who knows what might happen?"
"The thing is, the money's there."
That last sentence may be the most telling of the whole story so far.