From Dublin To Byzantium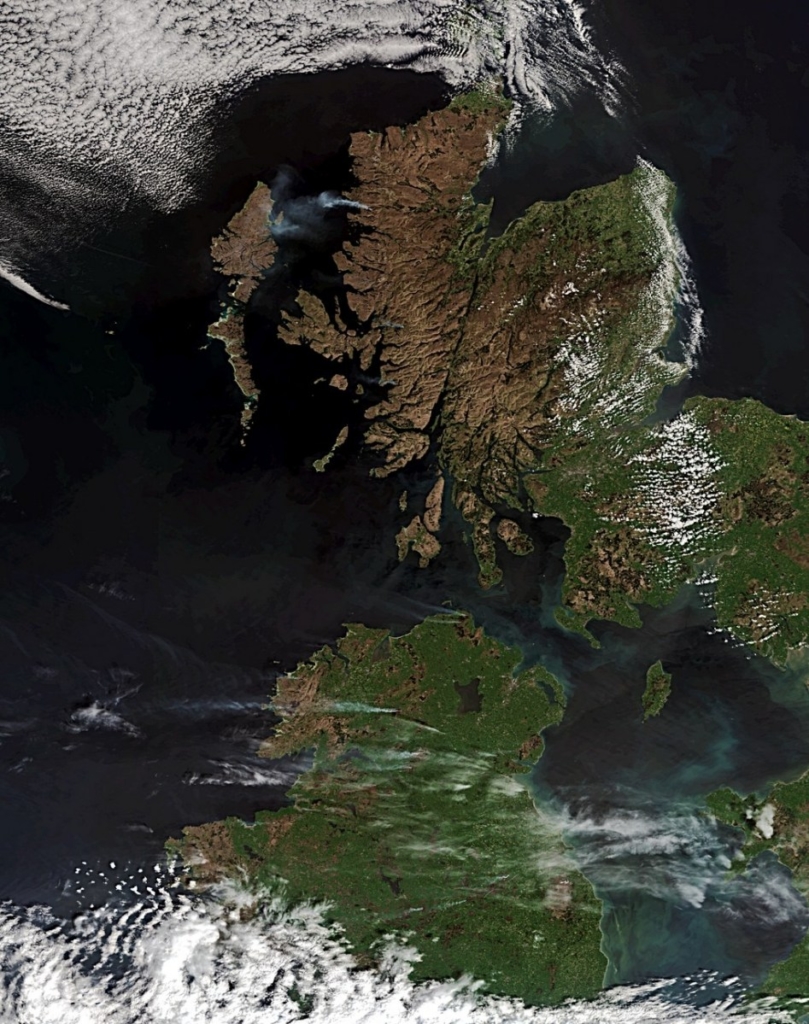 The starting gun has been fired on a General Election campaign in which the Conservative Party of England is seeking a majority in Westminster to impose a Brexit Deal on Scotland which leaves our country at a greater remove from the European Union than Turkey currently stands, Turkey being in a Customs Union with the EU, an arrangement the Tories will not even contemplate for Scotland.
But why talk about the European Union? Let's make it more concrete and talk about Ireland. No country in the world is historically, socially and culturally closer to Scotland than Ireland is, both north and south. We go back centuries, the Scots and the Irish. Their problems are often ours, and ours theirs, our populations completely intermingled. We have the same foibles – too much of the booze and the romanticism that goes with it, and a long-standing penchant for glorious defeats – and some of the same qualities – a love of the craic, music, poetry and song. Also, it rains a lot in our part of the world.
Most of all, perhaps, the Scots and the Irish don't have to explain things to each other. The Irish understand our accent, and we understand theirs. The Irish don't say things like "Is that a Scottish accent I hear?" down the telephone at you in a snooty, condescending Oxbridge tone of voice. (How many times have we heard that one?) There is a mutual recognition when the Scots and the Irish come together. We know how each other feel about out status in the world, more so than the inhabitants of any other nation I can think of.
And yet under Boris Johnson's Brexit deal, Scotland would not even be in the same customs zone as Ireland. To take the most obvious example, pubs in Glasgow importing Guinness from Dublin would have to go through a whole bureaucratic process, filling out paperwork, to import the black gold to thirsty Glaswegians, as would Scottish whisky distilleries exporting uisge-beatha to parched Dubliners.
The Irish exporter will have an easier time exporting to Ankara or Istanbul than Dundee or Aberdeen. We in Scotland will be further from Dublin than Byzantium. How can anybody possibly support such a policy which is clearly the brainchild of a raving mad politician riding the wave of a Brexit nation inebriated on English exceptionalism, with a bad Empire hangover?
The situation, framed as starkly as this, should be enough to wake Scottish Eurosceptics out of their dwam and to set alarm bells ringing all over the country. Anybody who is proposing to drive such a deep wedge between Scotland and Ireland – North and South – knows nothing about us or who we are. If Johnson thinks the Scots are just going to sit back and take his suicidal mission to cut us off from Europe, then he has a rude awakening in store.
But what of the Eurosceptic Scots? How can we persuade them that they are being led down a blind alley by a pack of liars like Farage and Johnson? I think it useful to divide the approximately one in three Scots who voted to leave the EU back in June 2016 into three categories which may overlap in some cases.
The first of these categories are what might be called Straight Brexit Scots, voters who feel strongly about immigration and control over borders in a way very like Brexit English voters, and share a large part of their agenda.
The second group might be termed the Sovereignty Scots, those Scots who simply don't like the idea of joining the EU, because it means pooling Scottish sovereignty, a sovereignty, which if ever recovered after over three hundred years of cultural colonisation and political bullying and the imposition of English majority rule, should not be diluted in a pan European organization like the EU, but instead treasured like gold.
The third category of Euro Sceptic Scots are the Socialist Scots, those voters who believe that the EU is a capitalist conspiracy or, as Common Space's David Jaimeson put it on these pages a couple of weeks ago, "the club of the European ruling class" (to which I would rebut, it may be that, David, but it is not only that, not just that, it is actually a lot more than that, as the Irish themselves will tell you after EU solidarity safeguarded the Good Friday Agreement.)
How to engage with these doubters, especially now, after so many years of Brexit dominating the headlines, when, one suspects, opinions are set in stone? Well, at least I can try.
The Straight Brexit Scots, the ones concerned about immigration, are probably the most difficult to persuade or convince. If only because we know that Scotland needs immigration. When the Scottish ruling elite negotiated the Union, which carried in the Scottish Parliament by 106 ayes to 69 noes on the 16th of January 1707 – a date no one has ever celebrated in 300 years, either north or south of the border – the population differential between England and Scotland was approximately 4-1. These days it is roughly 12-1, there being one Scot for every eleven or twelve English citizens. This is an inevitable demographic consequence of the shift of political power from the north of our shared island to the south, which the Union of 1707 established in writing and, lest we forget, led to riots across Scotland, with the Articles of Union being burned in town squares across the land.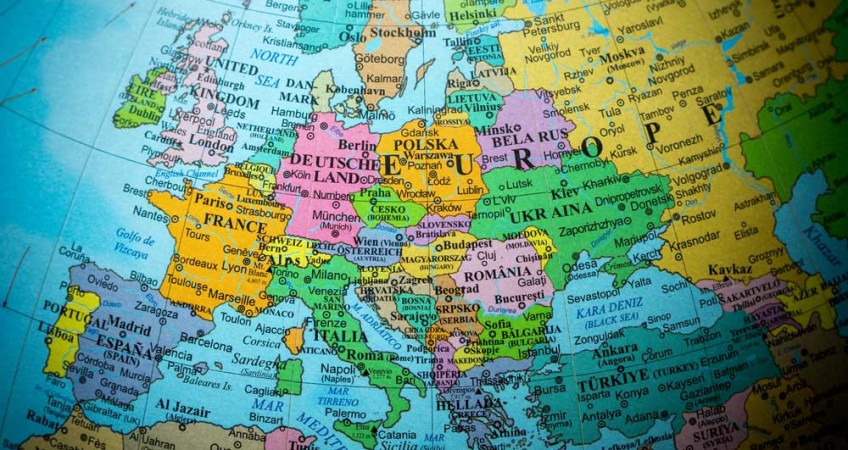 If, despite the demographic factor, some people still argue that barriers to EU citizens wanting to come to Scotland are necessary, the only thing there is to agree to disagree, in the face of the irrational, or otherwise said, a prejudice.
The Socialist Scots are a different kettle of fish entirely. They do not like the idea of Scotland joining the EU because they disagree with the Maastricht criteria, more specifically the deficit and government borrowing caps which, like all EU regulations, are demanded of member States so that there is a level playing field across the continent. There are also problems here about nationalization of industries and key sectors, many of which I share.
My rejoinder to them would be that, joining the EU does not mean you agree with all European Union rules and every article of its Treaties. The Left Group in the European Parliament contains many political parties which are highly critical of the EU, such as Unidos Podemos in Spain, Sinn Fein in Ireland, The Left Block in Portugal, The Left in Germany and La France Insoumise.
It really is a question of balancing positives and negatives. One of the big positives for the Scottish Left would be to send Scottish MEPs to the European Parliament and to come into contact with like-minded colleagues across the continent. That alone would open up a flow of new ideas and contacts which would greatly help the Scottish Left. Isolationism leads to stasis, cultural, intellectual and political, all the more so in monoglot Scotland – our once marked linguistic tradition has lapsed almost entirely, we have been "anglicized" and "unionized" and so have given up learning French, German, Spanish, Italian – barely anything gets translated into English these days, and new ideas are always hard to come by.
The European Parliament is where Socialist Scots ought to be, because it is one of the hubs of left-wing thinking in Europe today, often anti-Maastricht thinking, paradoxical as that may be. If former Greek finance minister Yannis Varoufakis, who has made a searing critique of the Eurozone and how it works, still argues for remaining in the EU after the Greek austerity crisis, I think that ought to give any Eurosceptic Scot of the Left food for thought. The overriding logic is pretty simple: you might not like the rules, but you've got to be in the club, because you're going to have to align with the EU to trade on reasonable terms anyway. Autarky is not an option.
Which takes me to the last group of Scots, the Sovereignty Scots, who believe that it makes no sense to get out of one Union with a much bigger and more powerful neighbour, only to enter as an independent country into another one with its capital in Brussels. My suspicion is that this cohort includes many SNP voting Scots, what might be called straight down the middle Scottish nationalists.
If that is indeed the case, these Euro-sceptic Scots ought to open their history books and they will see very clearly that isolationism was never an option for Scotland as an independent country in the past. On the contrary, the Stuart Kings and their advisors realized from the very start that European alliances were vital, maybe even indispensable, to safeguarding Scottish independence.
To take the most obvious example, the Auld Alliance, the alliance between Scotland and France against England, which lasted almost 300 years, from the year 1295 to the year 1560. It was described by French resistance hero Charles De Gaulle as "the oldest alliance in the world" back in June 1942 during a speech in Edinburgh, with the future President of France going on to say: "in every combat where the destiny of France was at stake, there were always men of Scotland to fight side by side with the men of France, and what Frenchmen feel is that no people has ever been more generous with its friendship than yours".
That's some legacy to build upon as an independent country, is it not? But there can be no profound relationships with France, or any other European nation, outside of the EU.
And what the Stuart Kings and their advisors saw most clearly, remains true today, namely, that Scotland's geopolitical situation is one in which close proximity to such a big power as England must be offset by a strong European alliance.
That, today, means aligning with Europe and in practical terms, joining the European Union. Anything less will undermine our newly won independence, which I have no doubt we are going to recover before too long. Whatever the case, any deal which leaves Scotland further from Dublin than Byzantium, can only be most steadfastly and energetically resisted by those with Scotland's interest at heart.