The true horror gambling has on everyday life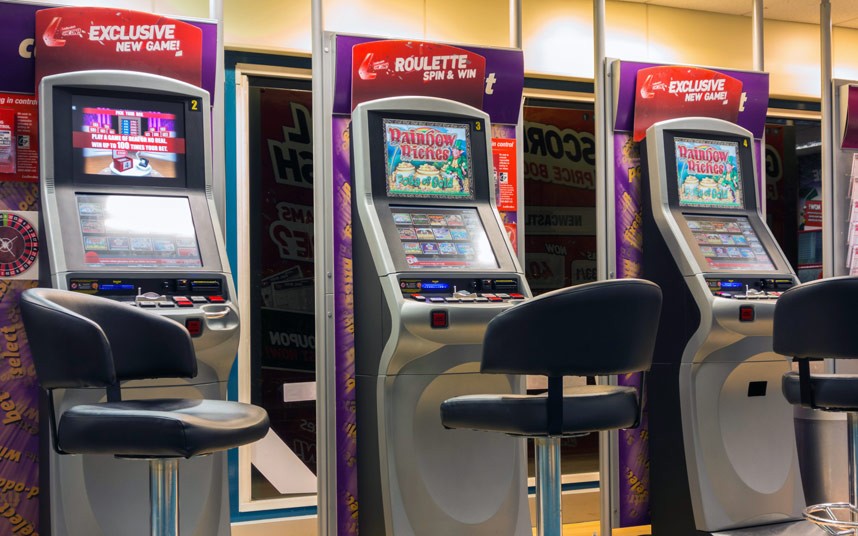 Jordan Batey was commended in the 2020 Ian Bell New Writing Prize sponsored by the NUJ in association with Bella Caledonia. The awards will be presented by Mandy Bell and the judges at the Aye Write literary festival, on Saturday 14 March at the Mitchell Library, Glasgow, following a talk at 6.15pm by Tom Roberts, author of The Making of Murdoch: Power, Politics and the Man Who Owns the Media.
The impact of the bookmaker on our society is the same today as it was ten years ago. Despite all the supposed reforms and sanctions put in place, they remain a place of deceit and despair. I would love to say that my opinion was formed on bias, with many people I know suffering from the endless trap that is gambling addiction. Unfortunately, that is not the case. Hundreds of thousands of people across the UK are left trapped and helpless by the addicting loop of fixed odds machines described as the 'crack cocaine' of the industry.
The high street bookmaker is slowly dying. Government sanctions and public backlash has rendered some stores unsustainable and in just the last year alone over 3000 have closed.
However, it is yet to make a real, meaningful impact. With all of these closures you can still find one on just about any high street. In fact, every high street.
There is no escaping.
If it is not the high street, it's on your phone, tablet, laptop.
I have not liked one betting page on Facebook, nor have I ever searched for them on my web browser. Despite this, on a daily basis I encounter bet shop advertisements from the likes of Sky Bet, Sky Vegas and Bet 365 just to name a few. You can see why people trying to avoid them fail. It's not just hard, it's impossible.
I have had the displeasure of hearing people tell me about their personal nightmares of being addicted to gambling, all whilst they were sitting at a slot machine. They know the consequences that this has on their life and the lives of those around them. Yet, without proper help and support it is not something that they can overcome.
'The high that you get from winning is like nothing I can describe. You feel untouchable, like you have defeated them. You have won back the money they have took from you. It's not a hole that you can fill, though. After my first big win I didn't gamble again for at least a week. I enjoyed myself, payed a few things off but I went back and I lost it all. Straight back to where I was. If it wasn't the roulette machine it was the slots, blackjack, the horses, the virtual horses, and the virtual football. Just anything I could bet on really.'
'This happened a few times. £2000 wins, £4000 wins. I could have just stopped and took my winnings. I kept thinking, I've won it once why can't I win it again? I just ended up losing it all. It cost me my job, my car. I just bet any time I get some money and just hope I can turn my luck around.'
'I'm pretty optimistic I can win again. I've not really give anything else much thought I could easily see me betting for a job haha.'
Reading this, did you imagine that this was just 21 year old lad Thomas Greene? So young and he has already felt the full force of the industry. It wasn't until his mother contacted the bookmakers and had him banned for one month that anything was done about his clear problem. Yet, just one month later they sat there with open arms, welcoming back into the place that was ruining his life.
Vulnerable and impressionable, there is little done to prevent young people from becoming involved in gambling or even to inform them on the serious consequences it can have. Instead, it is viewed as a hobby or a past time. This is despite gambling having similar effects on the brain as any other drug. Winning at a casino releases a small amount of dopamine into the brain.
This is responsible for causing a buzz which in most cases fades away and is nothing more. More susceptible people, however, crave this buzz. This can lead to trance like betting where the brain does not process whether the decision is smart or not, there is just the need for the release of dopamine. This is how people can bet outrageous amounts of money and only after it's all gone do they release just what they've done.
This is a core issue with the industry. There is little done to identify when somebody has an issue. There is also very little done once the issue has been identified to stop them betting all together. If one company bans you it is easy to just create an account at another company and start the process over again.
The UK Gambling Commission is the governing body for gambling in the UK. It is responsible for handing out licenses as well as the welfare of the people who gamble. They identified 4.2% of all people that gamble to be at least 'low-risk' gamblers. Low-risk gamblers are people who experience a low level of problems with few identified negative consequences.
However people such as the young man I spoke with are classed as problem gamblers. Problem gamblers are those who gamble with negative consequences and a possible loss of control. These people make up 0.7% of people who gamble roughly 150,000 throughout the UK.
This is 150,000 people who have a severe gambling issue, with nearly one million people suffering from some form of problematic addiction.
I asked Thomas why he started betting?
'It started as a bit of fun when I turned 18. I would come in and bet a few pound on the football or I would go to the casino with my friends and put a few small bets on.'
'There's a Ladbrokes just around the corner from mine though and it's just a small walk away. The people who work there all know me and have seen me win and lose a lot of money.'
I asked him if they had ever told him not to bet or tried to persuade him not to.
'Nah they never really talk to me about what I'm going to bet just general chat.'
Naïve. The one word that describes perfectly this young man and his addiction. Through no fault of his own, though. It is scary to sit and watch such a young man have experienced such crippling failure and loss, yet remain optimistic. He has experienced first-hand how bookmakers and casinos work. They allow you to win a certain amount but if you continue to bet for so long, the odds on which the machines work mean that you will lose everything. Without serious professional help it will be something he will never overcome.
Countless lives have been ruined by horses running around a track or a ball rolling around a roulette table, often virtually and under fixed odds.
The grasp of the bookmakers does not discriminate. The poorest of the working class can be enthralled in trying to make some quick money. They could buy a week's worth of food, treat their child, themselves. They could escape from the impoverished conditions they've had the misfortune to find themselves in. The bookmakers prey on this. Like a predator they station a suffocating amount of stores and advertisements everywhere you look.
It is becoming more and more common place that people cannot afford to bet the money that they are throwing away.
3.1 % of all people who bet are betting more than they can afford.
This takes me to one David Gate, who I spoke to in a William Hill store on a high street in Stirling. I spoke to him as he had £30 sitting in a slot machine.
50p stakes at a time. He just sat there, tapping.
I asked him about how often he bet and how much he tended to bet at one time.
'Every day usually, somewhere in the region of £20-£30. Depends on if I've been paid or not.'
David, a husband and a farther, was calm and relaxed. One could say he was at home under the dim lit lights of the bookies. No one bothers him. Just the machine. His main companion. You could even say his best friend. It's a toxic relationship. He craves its attention, yet, it's unaware of him. The slots he is playing are fixed odds, meaning if he bets for long enough, there is near no chance that he can come away winning. His affinity for the machine doesn't allow him to walk away.
This is how many people are held prisoner.
'There have been times where I've had to lend money off friends and family just feed my girls back home. I end up betting everything if I don't win anything, which is most times.'
'I've had my fair share of big wins but it goes straight into betting. I don't know when to stop is the bottom line I suppose.'
'I do feel guilty but it's something that I need to do.'
The Gambling commission's findings also say that 2.7% of gamblers feel guilty for what they do, so this man falls into this demographic.
It's hard to imagine the struggle that this man is dealing with. He knows what he is doing is detrimental to his family and their lives, yet it is a compulsion that he just can't stop.
It's easy to brand the people gambling as selfish and irresponsible but it is a legitimate addiction. This is just like alcohol addiction or drug abuse. We hold the companies of these things accountable so why are we not holding the gambling companies accountable?
It all has to do with perception. The vast majority of gamblers don't suffer from any issues and therefore there is no stigma attached to these bookmakers. A vast change in public opinion is needed to change the perceptions of bookmakers and the legislation surrounding them.
All fixed odds machines should have a limit of £2 per spin. There should also be a cap on weekly money spent inside bookmakers or casinos. I would propose a universal card, needed to make any bet which tracked all of your spending.
There are places that people suffering from this can go to. GamCare.or.uk is a great website dedicated to helping people suffering gambling issues across the full spectrum. Whether it is a long time issue or a developing issue you can visit here and get the help you need.
Unfortunately, there is not enough awareness of these establishments and the fact they exist. There are not enough of them full stop. Just like any addiction problem it is important to realise you are a victim in this all.
PC Alex Macey is a notable victim of gambling addiction, estimating he had lost £250,000 over his lifetime on betting.
His words on the issue are very profound.
'I don't just blame myself anymore because I've seen the bigger picture of how it wasn't just my fault.'
These are words of advice that any gambling addict should consider as well as those in a position to make a change.
This is a pressing issue, but it can be changed. With a lot of focus and care, gambling addiction could become a thing of the past.