A New Vision for Land Use in Scotland: Six Conversations

How do we respond to the interconnected crises of land use, climate and food security? How do we find answers to the questions of biodiversity loss and the future of the rural economy – all in the context of recovery from the pandemic? These problems are unprecedented and grave and require a different scale of innovation and collaboration. SEDA (the Scottish Ecological Design Association) is organising one of the biggest virtual events focused on land use in Scotland this Spring 2021.
The project pairs expert speakers activists and researchers to explore these issues in a series of six conversations. The speakers will include LEAF (Linking Environment And Farming) CEO Caroline Drummond, former Greenpeace scientific director Jeremy Leggett, Glasgow University economist Prof Ronald MacDonald, NatureScot CEO Francesca Osowska, Chair of Scotland's Moorland Forum; Chair of Scotland's Moorland Forum and MD of Ardtornish Estate Hugh Raven as well as scientists from the James Hutton Institute; academics from all of Scotland's top universities; representatives from farming, forestry, renewable energy, tourism and landownership. But crucially also each of the days will feature contributions from a variety of musicians, poets and artists. Finally the project will end (or begin?) with an attempt to forge a A Story for the Future with Chris Dalglish, from the Institute for Heritage & Sustainable Human Development, and Creative Ethnologist Mairi MacFadyen, from Northlight.
It will also include a number of curated contributions from Scotland-based poets and musicians, intended to stimulate fresh ways of thinking, will be interspersed throughout the conversations. Musicians and artists who will participate include Hamish Napier, Pau de Planet, Su-a Lee, Chris Powici, Kirsty Law and The Poozies and Jules Horne.
SEDA Land Conversations Trailer from ScotEcoDesign on Vimeo.
COP26 and Net Zero Scotland
This approach from SEDA to combine expert academic analysis with real-world lived experience, and to merge a scientific and an artistic and cultural approach sits within the Scottish Generalist tradition which demands the sharing of expertise and the democratisation of knowledge.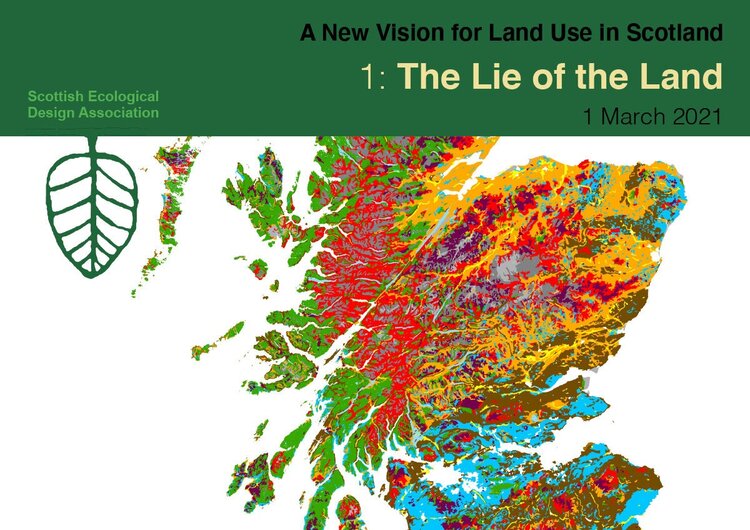 The event, organised as a response to the climate emergency to coincide with COP26, recognises the impossibility of Scotland meeting its net zero climate targets without radical change to its approach
to land use, and the Covid-19 pandemic, will take the form of six "conversations". Each will examine and explore Scotland's land use and how this could or should change. The aim is to take a step back and look more holistically at topics such as biodiversity, ecosystems, health and wellbeing.
James Hutton Institute honorary scientist Geoff Squire says: "We know that building a sustainable future will need massive change across most sectors of land use and the rural economy and that change will be very difficult to achieve. This debate is essential and urgent".
SEDA's approach is about going back to basics, analysing the evidence and discussing new ways of building bridges between different sectors, SEDA hopes the event will move the debate out of the silos of traditional entrenched positions and open up new ways of thinking about land use.
The conversations kick-off with
The Lie of the Land
on the 1 March and then proceed once a week through March and April. The next conversations are on
Soil and Growth
(8 March) and then
Ecosystems and Energy
(15 March). Each conversation goes out between 4 and 6 pm each week.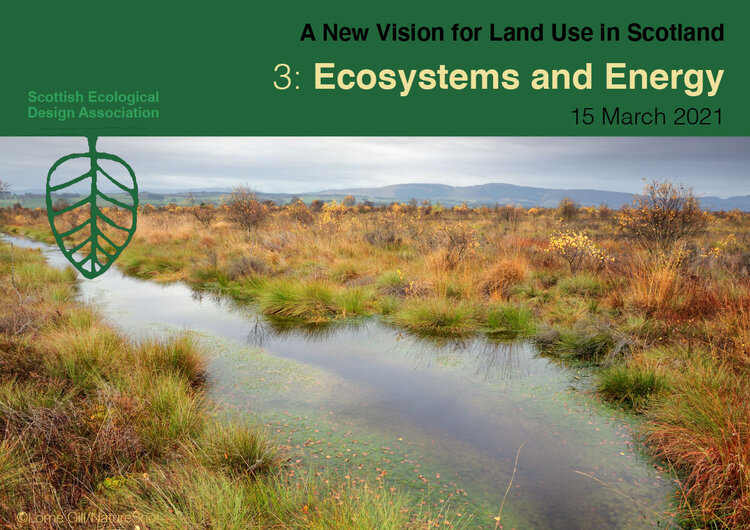 For full details of The Lie of the Land go here.
For full details of the Soil and Growth event go here.
For full details of the Ecosystems and Energy conversation go here.
For the full event programme go here for all the details.
Tickets range from £5 for unwaged/students to £12 for larger organisations with Full Series tickets are available as well at various group prices.
Bella Caledonia is delighted to be the media partner for the series and will be co-hosting content around the six conversations including articles exploring the issues in depth and collaborating to facilitate participation and debate.