Shark Jumping with Devo Max and the Politics of Amnesia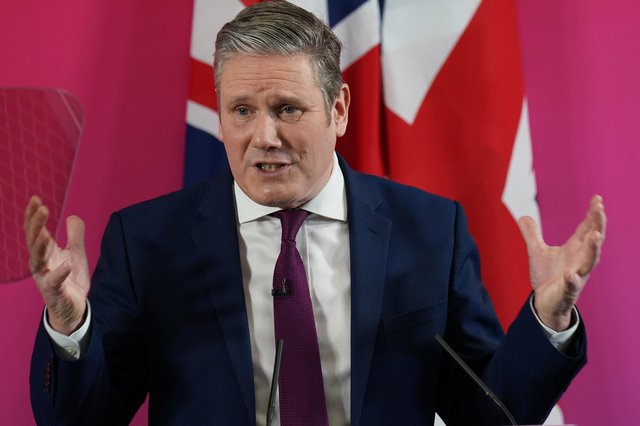 The New Year has been filled with a sort of non-story propagated by the circle of gatekeeper journalists in top positions as editors and columnists. The story springs from Chris Hanlon, a former SNP policy development convener suggesting that Devo Max should be considered as an option for a future independence referendum.
In a way writing this is pandering to their effort to re-frame and distract, but it's worth looking at the phenomenon because 'Devo Max' (whatever it means) recurs on a loop. It's the Brigadoon of Scottish politics, emerging out of the mists before disappearing again without explanation.
'Devo Max' is normally understood to be 'full fiscal autonomy' for Scotland but crucially, and this is important in post-Brexit 'Global Britain', Britain to retain control of foreign policy, but beyond that, it's all a bit vague. This latest bout of Devo Max has (at least) two things going against it.
First it has emerged out of the ether. No party has been elected standing on a Devo Max platform, in fact the party currently (sort of not really) advocating it has one (that's 1) single MP in Scotland. Yet the number of MSPs elected on manifestos supporting a referendum on independence is 72.  No doubt some hoarey old version of Devo Max will emerge from the next version of Gordon Brown's endless stream of 'Fantastical Constitutional Reforms that Never Happen.' It's telling that on the one hand we have pro-independence parties elected in historic quantities and on the other we have the tired paternalistic scribblings of a retired politician.
Secondly, did you watch Sir Keir Starmer's speech? Wrapped up in a Union Jack he appeared to give absolutely no interest in Scotland mentioning only:
"I believe in our union of nations. I believe we are better together than any of us would be apart. I believe that each nation can speak with a progressive voice. But we need a new and durable constitutional settlement. Which is why I am delighted that Gordon Brown 's Commission on the Future of the UK will chart a new course for our union of nations."
As James Doleman points out: "If Labour nationally have, for all practical purposes, given up north of the Border, and will now be presenting themselves as a patriotic party who can get Brexit to work, that has serious consequences for Unionism in Scotland. Napoleon said "Paris is worth a mass". Starmer appears to have concluded that Downing Street is worth Scotland."
How did Starmer identify his newly defined notion of a this great Britain? He used England as the model for Britain.
From Sir Starmer's Britain and Britishness speech today. The best exemplar of Britishness he could come up with. pic.twitter.com/Pkut9nRoNJ

— Martin MacDonald (@Innealadair) January 4, 2022
Why is Devo Max so important to the commentariat?
Well it's important because actually addressing the reality of Johnson's kleptocracy, or the issues of sovereignty and the British state are deeply uncomfortable for them. It also makes Labour and the fantastical notions of constitutional change seem relevant again and distracts from the everyday problems of British misrule and our long-term strategic future. Secondly it attempts to re-position people advocating self-determination as an extreme. Kenny Farquharson here writes: "Footnote to devo max discussion: diehards still diehard, to nobody's surprise. But not every current supporter of indy is a diehard. Plenty who will instead choose a more powerful and autonomous Holyrood as positive step for Scotland without the risks of a full break-up."
This is the politics and the media of amnesia.
The promises, the Vow that never happened, the instant Cameron repositioning immediately after the referendum, the ongoing Brexit debacle … all of it just drifts away into the Memory Hole as if promises of change were held, and everyone still has trust in process.
None of the rather frantic over-excited dribbling's about Devo Max take account of what's actually going on, the historic failure of Britain on a world stage, the catastrophic handling of the pandemic, the elite failure being witnessed daily, the post-Brexit power grab. Instead the belief is in … a review by Gordon Brown.
It's an almost quaint belief in a bygone era in which the awkward constitutional binary would just be magicked away and the Natural Order would be restored. Not only does it fail to witness the actual state we're in, nor does it explore at all the contradictions and limitations of Devo Max, it also fails to recognise the actual state of the Scottish Labour party, all of this is forgotten.
The key mistake here is to assume that there are large sections of the Scottish electorate who still believe Britain is a reform-able entity, that people still 'believe' in Britain. I just don't think that's true any more.
There's every indication that Starmer is re-branding Labour as a patriotic alternative to the Conservatives, it's Cool Britannia without the Spice Girls, a Blair re-tread wrapped in the Union Jack. This is all very predictable but at a moment of seismic economic, social and ecological crisis we have two British parties trying to out-do each other with displays of British nationalism.
Like 'Devo Max' neither of these options is remotely adequate to the extraordinary threats we face. We deserve better, not just from our politicians but from our media too.

Help to support independent Scottish journalism by subscribing or donating today.