Why, oh why do they not teach us Scottish History?
A reappraisal of Marinell Ash's 1980 book, The Strange Death of Scottish History, Ramsay Head Books.
We've all heard this lament before: from legions of patriots in thousands of locations from the bus-stop to the pub, to the queue at the supermarket and, just now, fresh from the Hogmanay do. Rehearsal of this particular Jock's Grievance has not, however, been limited to the voices of the woman, man and dog in the street. A google search will, in the first ten results, produce articles on the theme from – somewhat unsurprisingly – The National, but also, and perhaps less obviously, from The Scotsman, the TES, The Spectator, The Guardian and, yes, even The Daily Express. The complaint has then, some institutional standing too – and from across a broad political spectrum, though, admittedly, the Express is outraged that it is only the wrong kind of Scottish history that is being taught.
That it is not absolutely true that Scottish history is not being taught in schools, and that everybody must know this, does not seem to affect the quantum of outrage with which this trope is regularly trumpeted as a call to arms. In my own schooling case, I was taught at a 'normal' large comprehensive state secondary school -decades ago – and, before I could drop history as a subject, received the two compulsory classes -one on Edinburgh in the Age of Enlightenment, and the other on the reign of James IV. Every kid got this material by the time they were 14. It was of course, a fairly limited historical snapshot. 'Comprehensive' applied to the broad cross-section of social backgrounds and intellectual abilities of the pupils (Tom Devine tells us that by the mid-seventies 98% of Scottish school children were attending this type of school) and not, obviously, to the breadth of any subjects taught to pre-certificate level. Scottish history is nonetheless, part of the curriculum for every child. So why will the yapping Scottish dogs not let this bone of contention go?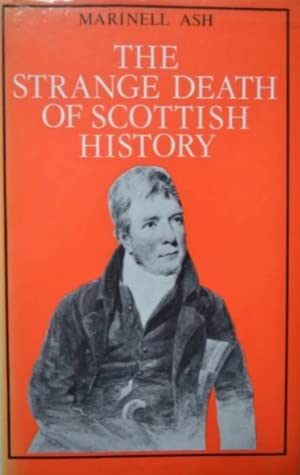 If – despite the fact you've heard it before – you stay with those newspaper articles beyond the headline, or carry on listening to the patriot in the pub, you'll usually find out that beyond that initial trumpeted absolutism, the question breaks down into at least one of several possible qualifications. Yes, admittedly, a 'Scottish History' is taught, but why is it so minimal, or worse, so marginal; or why does it only stick to certain 'safe' subjects? (i.e. North British Edinburgh rather than the Wars of Independence, The Reformation, the 17th century religious wars, the story of the Union, the Jacobite Rebellions, the immigrations from Ireland, or even the whole medieval period…?)
In effect, this qualifying logic runs, the scope is only ever a particular one, which cannot be balanced, smacks of partisan agendas, and leads to distorted views (The Guardian, The National and the Express can all agree on that last point …). It seems that everyone is supersensitive here – the teachers, the populace at large, the media, the students, the political parties and allegedly even the 'authorities' – about the various aspects and periods of Scottish history and the way they are taught. This touchiness extends to the point that, as per the title above, ultimately, nobody believes that 'Scottish History' as such – and not just 'versions' of it – is taught.
Of course, historiography – the way history is studied and written – is controversial – or at least a live discussion – everywhere, and rightly so, in terms of its scope, its methods and their social, political and cultural consequences. But is it the case in any other country that it is denied that effectively any history at all is taught because a specific approach or a finite amount – or certain specific periods only – are in the curriculum? What might be the significance of this evident hypersensitivity in Scotland?
It is in order to gain some traction on that last question that I recommend a reading – or a re-reading of Marinell Ash's The Strange Death of Scottish History. Published in 1980, and much forgotten or rarely even name-checked nowadays. Californian-born Ash observes there that in the mid-to-late nineteenth century Scottish historical consciousness seems to have been sidelined into commemoration of a series of 'meaningless or highly selective images of Scotland's past'.
For history this outlook would give us a collection of emotional and sectarian caricatures of 'great' individuals, including Willie Wallace, Robert the Bruce, Mary Queen of Scots, John Knox, Bonnie Prince Charlie and Rabbie Burns, as well as all the attendant tartanry and kailyard it can muster. Ash borrows from, and misquotes philosopher George Davie in characterising this process as an 'historical failure of nerve' by the Scots (Davie had written of an 'intellectual failure of nerve' in The Democratic Intellect), thus conceiving of it as part of a culture-wide phenomenon in the nineteenth century. She sets out to investigate -via admirably exhaustive historical research – why Scots apparently lost interest in their full authentic history just at the time when, in the heat of romantic nationalism, other small nations -like Finland and Hungary – seemed to be finding theirs?
The irony that a Scots writer, Walter Scott, was one of the major influences on that Europe-wide phenomenon of romantic nationalism is not lost on any reader of Ash. Indeed Scott is at the very heart of Ash's narrative as she shows how in the 1820s (in other words, towards the end of his life) Scott was able to use his great success and influence as a historical novelist, his personal charisma and political and social nous, to bring together a cross-section of writers and researchers – all bibliomaniacs – to work together in private book-clubs with the express aim of researching what remained of Scottish state records and publishing extensive histories.
For Scott, product of an Enlightenment education, tory with a small 't', and crypto-convert to non-established religion (Episcopalianism), the state was well kept out of such enterprises, and the organic development by morally committed individuals of private institutions to meet society's needs was the ideal. Thus, it seemed, was a 'Golden Age of Scottish History' born, and it produced publications which were based on extensive record scholarship and work from primary sources, and represented historical periods on their own terms and not on the basis of modern preconceptions.
Sadly, within thirty years of Scott's passing in 1832, it appears that the new Scottish history also suffered its own death – a sudden and strange one. Scott's status and influence had helped to foster a consensus but by mid-century it was impossible to find an agreed history of Scotland. In Ash's telling of it, this was because of irreconcilable political and religious divisions which ran through Scottish society. Of course, these divisions had existed in Scott's time too, but around the period of his death and just after society was changing rapidly and these differences were exacerbated by a series of political and religious events – for example the emancipation of Catholics in 1829, the Reform Bill of 1832 (and subsequent Reform Bills), and the Disruption of the Established Presbyterian church in 1843. There were so many apparently insurmountable matters of principle for the various parties, and touchy points susceptible to slight by one lot or the other, that as Ash puts it, 'there was no unified nation left to speak of.' To make one crude simplification for the exposition of the irreconcilable type of these partisan views of history: either John Knox was a murderer, or Mary Stuart was a murderess. It seems no compromise was acceptable.
Ash offers us citations from both Dorothy Dunnet and the Declaration of Arbroath in epigraph to her work. Perhaps a more direct and stark communication of this situation as she describes it could have been garnered by another misquoting and misappropriating here too – though this time from Yeats's words on Ireland:
Out of Scotland have we come
Great hatred, little room
Maimed us at the start.
I carry from my mother's womb
A fanatic heart.
Getting a little distance from that history as a seething cauldron of fanatics and their hatreds began to be felt as a prerogative for much of the Scottish middle classes. For them great new opportunities were opening up from mid-century on with the growth of the British Industrial state and the expanding Empire, and many did not want to be weighed down by this hateful history of what now appeared as provincial bitter divisions and prejudices. Thus, what was presented for and by those middle classes as history of their homeland was the series of clichéd and prettified caricatures (as mentioned above) – a succession of historical kailyards which 'did not endanger the new-found freedom from the past of which many imperial Scots were proud.'
This is, of course, a very brief and simplified reading of Ash's book, but might it help us in understanding how some people can conceive of the presentation of a partial history as a mode of avoiding authentic history altogether, rather than as some type of ground or building block towards it?
That's not to say that Ash's thesis has not faced some relevant criticism here either. Some later writers and historians appear to have considered that Ash herself brings too many of her own modern prejudices to bear on her material, and in her conclusion, she sees the social and cultural possibilities for those 19th century Scots as too restricted and in terms too black and white. Thus Colin Kidd, for example, says of such relatively simple explanations that they 'objectify a single valid past' and 'skirt the fertile particularity of a bygone age'. Historian Graeme Morton, with his concept of 'unionist nationalism', points to the intricacy and complexity in Scottish identity which was possible in mid-nineteenth century middle class Scotland before centralisation of the British state. This meant unionism could be a dynamic interaction of diverse and progressive interests, potentials and belief and critical systems. Hence as Buckle put it (cited by Ash), the Scots brought to the Union their deductive and principled spirit of thinking (as in Scots Law), and the English their pragmatic and inductive spirit (as in Common Law).
Current day critique aside, however, to what extent might we learn lessons about the present fraught stance with respect to teaching of Scottish History from Ash's presentation of the history of Scottish History in the nineteenth century? Obviously, you cannot map the one set of circumstances straight onto the other. It is not clear, for example, that the current dominant socio-political faultline with its attendant binary positions – Unionist/Nationalist, or even Unionist/Independentista, is directly related to any of the major rifts as they played out across the mid nineteenth century: Protestantism/Catholicism, Presbyterian/Episcopalian, Established Presbyterianism/Free Presbyterianism, Tory/Whig, The Gentry/The People.
For sure, there are bitterly rigid, unbending positions taken by some nowadays too. Social media, indeed, appears to 'turn hatred into sport'. The Unionists seem largely unable to contribute a dynamic case (as in Buckle above) for 'unionism' as a process, instead obsessing with, as Scott Hames put it a 'reification' or ultimately the Union as a fetish ('Spitfire Britain and the Zombie Union').
Meanwhile, too many Nationalists seem to think that, after 300 years in a unique type of union, just continuing to assert that it is 'normal' for a country to be independent constitutes a valid argument. On the positive side however, we do now live in multicultural, globalised communities where tolerance is at a premium, and if the modernist project of the future has been abandoned then these communities also have little time for the backward-looking obsessions and antagonistic obsessions with history of an ever-decreasing set of exclusivist faiths. So is it too late again! – in our changing times, to evoke in the national debate the spirit of Walter Scott's 'breadth of sympathy, innate decorum and restraint and his disinclination to take sides'? Can we still hope for the strange resurrection of the Scottish present in a 'fusion of emotion, reason, intuition and balance'? Perhaps that is the lesson we can learn from Ash, if we spend enough time, care and consideration on it.

Help to support independent Scottish journalism by subscribing or donating today.