Singapore's Citizen Media Movement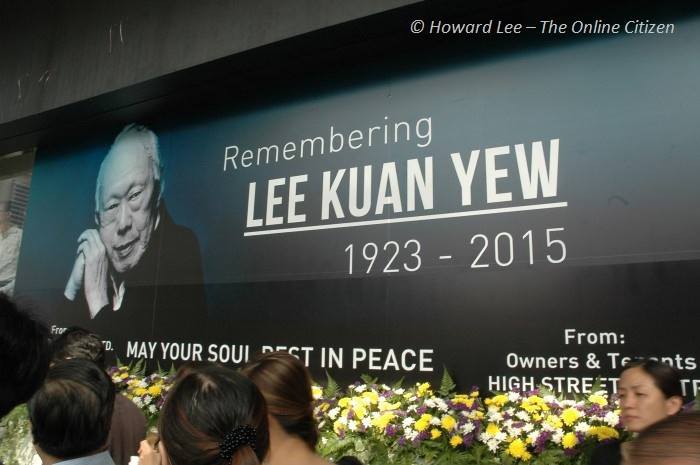 Photojournalist Terry Xu is laden with bags as he strolls in for his interview at a coffee shop in central Singapore. Carrying camera cases in his hands and a large rucksack on his back, he explains he's preparing for a 16-hour bus trip from Singapore to Thailand to shoot a documentary on Singaporean political exiles.
A stocky man in his mid-30s, Xu is a well-known face in Singapore's media crowd – if anything newsworthy is happening, he will almost certainly be covering it as a photographer, videographer and reporter. The difference is that Xu, and the organisation he works for, are very much the outsiders in Singapore's press corps.
For starters, Xu is an electrical engineer by trade. His camera gear has been accumulated over the last five years by scrimping and saving from a meagre salary, and his travel and work costs, including his current documentary, are entirely self-funded. But being out of pocket and constantly on the move is part of life while working for The Online Citizen (TOC), a site set up to provide an alternative to the Singaporean news agenda.
"TOC started in December 2006, because the founding members were disappointed about how the mainstream media covered the general election [in the same year]," says Xu, officially the Executive Editor of the site. "Basically it was created by a group of bloggers who wanted to build a site where all these diverse or individual opinions came together with an alternative commentary on the local issues."
Alternative news remains a relatively new phenomenon in Singapore, and since its independence 50 years ago to the modern day, free speech has remained an issue of contention. The Singaporean audience maintains a love/hate relationship with their home-grown media which is dominated by two businesses: Singapore Press Holdings and MediaCorp. Both organisations claim a monopoly on the press while being regularly criticised for toeing the government's agenda – even this year the country ranked 153 out of 180 on the Press Freedom Index, sandwiched directly between Russia and Libya.
Singapore's alternative media is very much a bastard-child of the internet. Within the last decade the tech-savvy population has seen the appearance of various online information-sharing platforms; as it stands there are about seven well-known alternative news sites operating, of which TOC is often considered the most established. The site covers current affairs, breaking news, analysis and commentary, all overseen by a staff of three full-timers who make a humble living from crowd-sourced funds, and a sporadic flow of interns and volunteers. All are expected to carry their weight both in the newsroom and on the streets.
"I think TOC's role in Singapore is important", says Xu. "Although you have a lot of alternative sites, they're more or less rehashing what the mainstream media reports say instead of actually having eyes-on-the-ground – they can only repeat what the mainstream media writes and cannot add any additional information."
Reaction to the site has been divisive. For some it's the closest thing to a domestic free press, while for others TOC has become a buzz-word synonymous with radical dissent.
"A lot of people think that if you join TOC you must be brainwashed, or that it's like a cult," says Yasmeen Banu, currently a researcher at a private company and former TOC intern.
Banu began interning for the site when she was a 21-year-old journalism student – young, educated and with an interest in current affairs, on paper she would seem to be the typical audience for any alternative media groups. She is the first to admit this was far from the reality – the immense pressure for young journalists trying to launch their careers can make working for an established news organisation highly appealing: "Honestly, I grew up wanting to work in a newsroom like (Singapore's best-selling paper) The Straits Times."
However, her university lecturers kept urging their students to explore alternative media sites outside of the Singaporean corporate monopoly. "They said if you read TOC, you'd understand things from a different perspective – you don't have to agree with it, but you just have to understand it," she says.
After joining TOC, Banu found her friends took two approaches towards her work: those who offered a shy and nervous respect, and those who were genuinely worried the government would be monitoring her. Both groups admitted their main concern was that her work for TOC could hinder future job prospects. "It worries a lot of people my age, people in their early- to mid-20s, who say thing like 'Oh my God, you're a young girl – you're going to get yourself in trouble!' I think it's because we've had things like The Straits Times forever, so the minute another voice comes out many people are highly doubtful.
"I have a lot of questions, and sometimes it's frustrating when people are only listening to one agenda, or vote for one party, and [I wonder] why aren't they listening to something else? Why are people afraid to speak up?"
Banu recalls one of the first stories she worked on in TOC which made a lasting impression on her, where a young woman in Singapore's Changi prison had been accidentally given a fatal overdose of antidepressant drugs while in medical care. Compared to the information she was reporting, Banu found almost all of the mainstream media's coverage of the death alarmingly superficial. "I was so taken aback – this story was about the prison overdosing her, and [the mainstream press] just weren't paying attention to it. She'd died! And none of them dedicated any significant time to this, at most just giving the story a few side-columns. I just thought 'Why aren't you writing more about that? What are you afraid of?'
"I think TOC's only agenda is seeking the truth. We have questions and we want answers, and sometimes these are not easy questions."
It's difficult to say if this has made an strong impact on the average Singaporean, as common misgivings towards online platforms can make TOC's actual reach difficult to gauge. While TOC has about 74,000 followers on Facebook, their readership has been known to peak at over a million unique readers a month in the 2011 elections. Xu believes its reach is far more than it might appear – though TOC is easily accessible online, the numbers of those prepared to publicly state they subscribe to – or 'like' – the organisation can be inconstant.
"The issue is that when [a lot of people] read TOC material they will try to stay anonymous and not reflect their presence on the site," says Xu. "They're like silent readers; they don't want to be seen to be affiliated with this wild-west cowboy internet. Especially civil servants – they would see the page, but they would not want themselves to be seen viewing it."
But TOC has made its impacts. In 2010, the site began covering homelessness in Singapore not long before international news channel Al Jazeera English produced a news segment on the same issue. Attention from an international media group not only forced a government response, but came as a revelation to the local population – at the time large numbers of Singaporeans firmly believed homelessness did not exist in their country. TOC's original reporting became a clear example of the alternative media picking up on something the mainstream had missed and/or neglected.
Xu, however, still reflects on the global attention with mixed feelings. Following the report and subsequent Al Jazeera coverage, the Singaporean government merely clamped down even more on the country's homeless sites. "The homeless issues had serious repercussions," he says. "I don't know whether this was a good or bad thing, because we know the consequences: if we report they'll just chase [the homeless squatters] away, so it's not really solving the issue."
This is just one example of the double-edged sword involved in online media without the influence of an established group. Other issues can be far-more basic. Being an online site set up by like-minded volunteers TOC is by default a self-regulating organisation, and its system is far from perfect. Realistically, three full-time staff is not enough to cover a full newsroom, and with contributors usually self-taught citizen journalists, straight news reports on TOC can sometimes stray into the realm of commentary mid-way through. Commentary also tends to become the go-to position for the site's content if its staff are busy or preoccupied, which – to the site's detractors – demonstrates how it is all-but indistinguishable from a hyped-up blog.
Attaining press accreditation or official replies is a constant problem, and funding, the bane of all media groups, remains a paradox for TOC: they can't attract more readers or advertisers without content, but they can't attract extra contributors without the revenues to pay them.
While there have been various instances of pressure, the Singaporean government seems generally unsure of how to deal with online news sites such as TOC: are they a bona fide media organisation, or just a online information platform like a blog? TOC was gazetted as a political association in 2011 (though, ironically, it only helped raise their profile), and the site was recently been accused of harassment by the Ministry of Defence for its coverage of a patent dispute, though there haven't been any substantial disruptions so far.
However, one of TOC's greatest chance for longevity arguably lies with the increasing possibilities for information accessibility in Singapore. Media professionals and academics predict that smartphones are set to become the main source of news and information in the very near future, and Singaporean society has a staggering level of smartphone penetration – statistically almost nine out of every ten Singaporeans will own a data-roaming compatible smartphone, and not all of them have to continue reading established press companies due to lack of choice or out of from habit.
But for the foreseeable future, TOC's next job will be turning their eye to Singapore's general elections which are strongly tipped to be held later this year. Elections mean busy-season for TOC, and they recently launched a moderately successful crowdfunding campaign to build up their team and produce more comprehensive coverage.
For Terry Xu, this simply means that once again he is unlikely to find time to relax. "Oh, Terry will be out hitting the ground almost everywhere. Sometimes I think he just doesn't sleep at all!" Banu laughs, remembering all to well that being constantly broke, overworked and under-slept are just some of the perks of the job .