Bella Review Night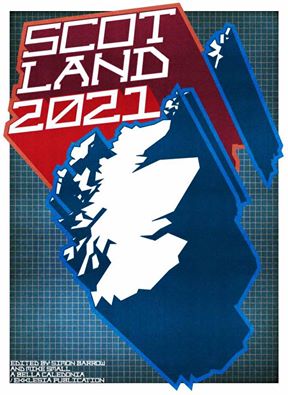 This Wednesday (21 Dec) we'll be looking back over the carnage of 2016. Join our two panels of commentators and writers to look back (and ahead) together.
You can buy the books from all our panelists on the night, including our own 'Scotland 2021' available from Word Power Books or via Waterstone's here.
The book has contributions by Irvine Welsh, Khuloud Saba, Alistair Davidson, Neil Cooper, Maggie Chapman, Adam Ramsay, Robin McAlpine, Kathy Galloway, Tom French, Vonnie Moyes, Anuj Kapilashrami, Sara Marsden, and dozens more.
We are looking at the challenges ahead, the state of the nation and the shifting political landscape after Holyrood 2016.
If you can't make it on Wednesday you can get some of  our panels books here…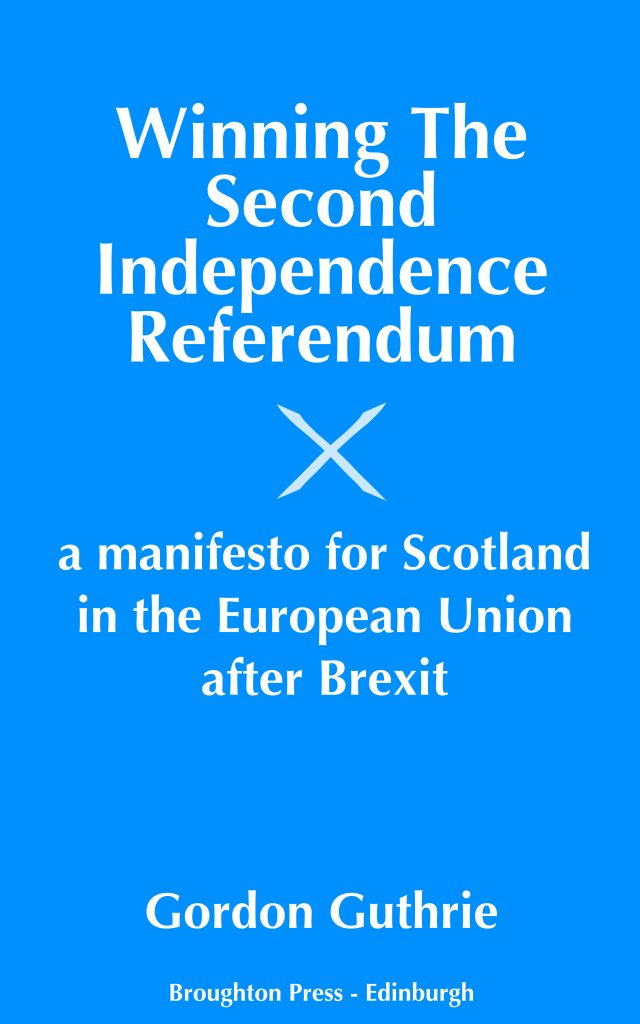 Gordon Guthrie is author of 'Winning The Second Independence Referendum – a manifesto for Scotland and the EU after Brexit' – he writes:
"Brexit has not made a vote for Independence a certainty by any means – but it has transformed the terrain on which the next referendum will be held – if indeed it comes to a referendum and not a general election. Indyref was a battle between a Continuity Scotland and an Actually-Existing Scotland – the next struggle is over 2 competing Discontinuity Scotlands."
The book includes an inspiring 63 recommendations for an independent Scotland after Brexit.
Gordon is also the author of Bella's first ebook 'War is Coming'.
It charts the last thirty years of British foreign policy failure confusion ineptitude and cowardice. In the context of the unfolding misery in the Middle East it makes compelling reading.
You can watch him discuss the book  here:
Follow Gordon at @gordonguthrie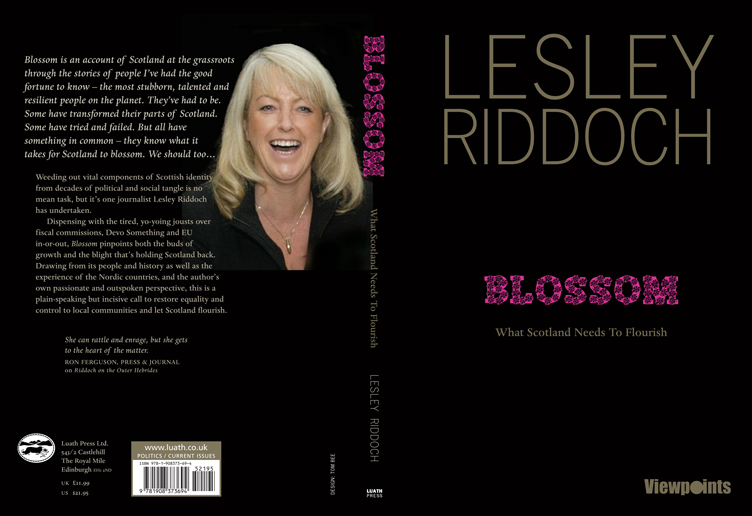 Lesley Riddoch – is a broadcaster, podcaster, columnist and community activist is also the author of 'Blossom – what Scotland Needs to Flourish'.
She writes of the thinking behind Blossom:

"Blossom is an account of Scotland at the grassroots through the stories of people I've had the good fortune to know – the most stubborn, talented and resilient people on the planet. They've had to be. Some have transformed their parts of Scotland. Some have tried and failed. But all have something in common – they know what it takes for Scotland to blossom. We should know too. So this book poses a question as important as the one Scots must answer on 18 September 2014. Why is Scotland still the most unequal society and sickest man (and woman) of Europe despite an abundance of natural resources and a long history of human capacity?
Follow Lesley at @LesleyRiddoch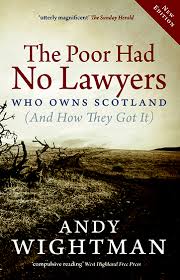 Andy Wightman is a writer and land rights campaigner. He is author of 'The Poor had no Lawyers' and Elite Rule and Radical Democracy.
Others have said of his work:
"The book is an essential read for all of us who want to live in the Scotland we imagine" –John Watson, Stone Country
"Wightman may have trained in forestry and worked as an environmental scientist and campaigner but he brings a lawyerly and forensic analysis to task: a voyage of discovery to find out how landowners in Scotland got their hands on the millions of acres that were once held in common" – The Times
Joyce McMillan is a columnist and theatre critic. She is the author of Theatre in Scotland – a Field of Dreams.
Nadine McBay reviewed it saying:
"…what is ostensibly a collection of reviews, is of course, so much more than that. Borne of her unfinished PhD on Ben Jonson's tragedies, McMillan's conviction is that theatre is a place where we explore power relationships, from the personal to the state to the international. As she notes in an attendant essay, three themes recur in her work: the Left's initially floundering response to Thatcher's ravaging of Scottish industry, the future of gender relations after the conscious-raising feminism of the 1970s and the story of Scotland's re-awakening from the bruising defeat of the gerrymandered referendum of 1979.
Her longevity and present status as one of the country's foremost thinkers is due to her ability to see the wider social and political implications of theatrical works, as well as her unfailing fairness. She can tell what went wrong and where, and if there's something to commend in even a mediocre work, she does, resisting the easier option of a hatchet job. A constructive review is, after all, a more challenging task than a bad one. All reasons why, as Vicky Featherstone, founding artistic director of the National Theatre of Scotland, says in a opening quote: "hers was the review we all craved. Hers was the recommendation we took seriously. Hers was the opinion that mattered."
Theatre In Scotland: A Field of Dreams by Joyce McMillan is published by Nick Hern Books www.nickhernbooks.co.uk
Christopher Silver is author or 'Demanding Democracy – the case for a Scottish media'.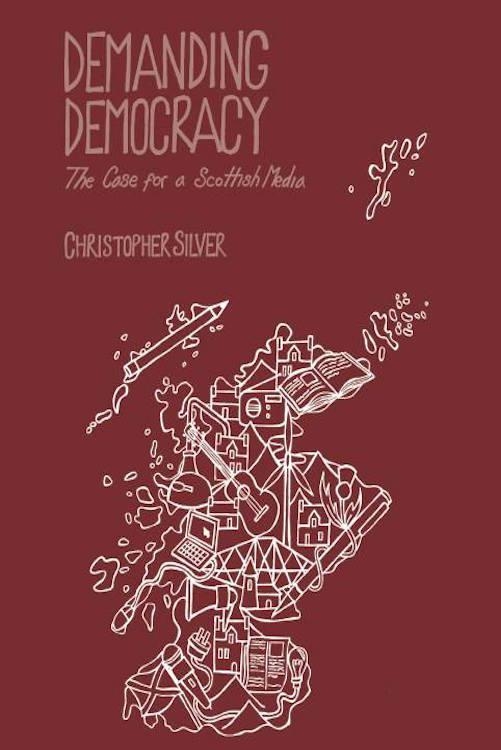 Robert Somynne reviewed it observing:
"Silver asks two fundamental questions. Firstly, what is wrong with the Scottish media or perhaps journalism in general and secondly – how do we construct a viable alternative? Wrapped up with these questions are the underlying structures of the British state as well as its interactions with the Scottish nation, itself denied its constitution as one.
A most acute observation made in the book is the almost eternal bind experienced by the Scottish professional, the pro union media as a whole and by extension the collective consciousness of Scotland. If the media is not just, as often presented a mere portal by which information is disseminated; but is the expression of the "imaginative soul of a nation" – then the Scottish media is in itself an analogy for the trapped spiritual potential of a nation without a clear state or status."
The other panelists are Laura Cameron Lewis, David Pratt, and Heather Burns.
Get your tickets for Bella's Review of the Year here.