Tenement Stories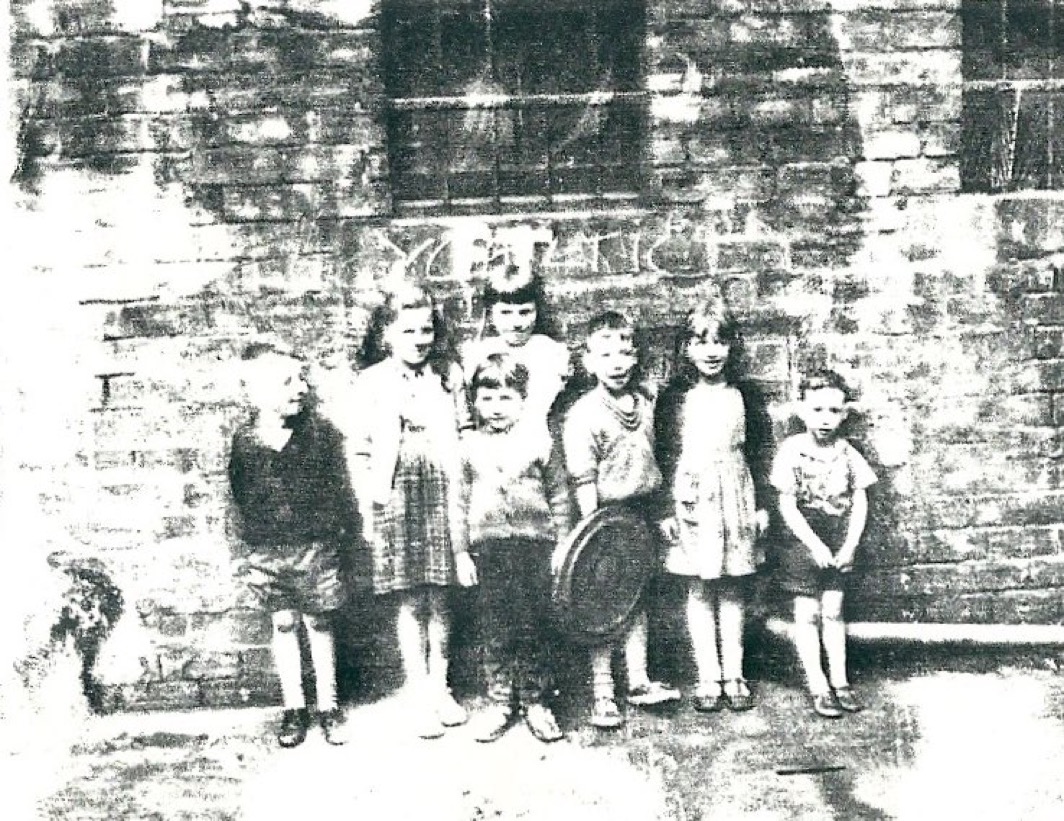 This is for 'half-educated tenement Scots' everywhere.
Years ago, my upstairs neighbour, living on the second floor of a three-storey tenement in Glasgow, broke her routine and left for work a little later than usual because she fancied a crumpet and jam. Each morning I heard her alarm pulse, followed by a predictable series of creaking floorboards and muffled sounds. Every day like every other. It couldn't have added much to her journey, but in the time she stole for her small indulgence two cars travelling in opposite directions collided on her regular route. The cars landed on the embankment, leaving the road clear, but motorists were nonetheless forced by police to reduce their speed to a crawl when passing the heaps of ripped and twisted metal. During that slow motion moment my neighbour glanced out of her side window and watched a motorcycle medic attend to one of the motorists whose throat was cut. She might not have been involved in the crash had she left at her normal time, but still she wondered.
She drove an old sluggish Saab that suffered mood swings, and though she was fond of it, the road incident prompted a trade-in. Her local garage repair shop offered her an even older but far less temperamental car – a Volvo – that she later discovered had once been owned by the novelist and philosopher, Iris Murdoch. Being an English teacher, the prestige factor was not lost on her, and soon after she added a motivational Murdoch quote to her dashboard: 'People from a planet without flowers would think we must be mad with joy the whole time to have such things about us.' She told me all this in the stairwell, her voice echoing cheerfully in its cathedral-like qualities. "Call them coincidences or happy accidents", she said, by way of conclusion.
Everything is strange. We say 'strange coincidence', but coincidences are nothing if not strange; they are towering turrets of oddness, they ooze strangeness, they render the familiar unfamiliar and force you to wonder about it all – the world, reality, life. Some time after my neighbour's jam crumpet life-changing event, I encountered a strange coincidence of my own. It happened after buying a film. I try to avoid learning too much from film reviews, though a fairly massive clue could be gathered from the title of this one, 'Wilbur wants to kill himself' – little more than this did I know. From the opening shots it was clear this film possessed bizarre parallels with my life. It was set in the tenement in Glasgow Cross where I was born, like my father. The oldest of his brothers, Will – a name not so far from Wilbur – died mysteriously in the early 1940s, and there are those who would say straightaway that he was trying to send a message from beyond the grave.
As the title of the film suggests, Wilbur has suicidal tendencies. They are deeply rooted in a tragic childhood trauma, and twisted by misplaced guilt about his mother – a conflict he can neither confront nor resolve – causing him so much pain that he sees no option other than to end his life. He attempts this in various ways, including drowning. A point is reached, however, when Wilbur jumps into the River Clyde to rescue a suicide victim – a clear sign his life is turning. This hopeful yet disturbing scene takes place at the Jamaica Bridge, where he pulls a woman out of the water, and by way of comfort says: "It's too cold to die, you idiot!"
All that remained following the departure of my Uncle Will one mid November day was his briefcase. It stood alone on the dockside of the River Clyde. His body rose to the surface around six weeks later. His death was officially declared accidental, but my father was never satisfied. And here, now, was a story about Wilbur, where Will once was – a story that leaves open the question of an ending. When Wilbur rescued the woman from the Clyde, I was plunged heart and soul in the scene where Uncle Will was found – a lifeless weight lifted from the same murky waters.
The setting where Wilbur and his brother worked and lived was a bookshop – 'Specialists in Scottish Books,' the tagline read – situated directly below our flat, but in reality it was a pet shop. Many times during my childhood mice escaped from their cages in that shop, and as a result generations of mice lived in our walls and under our floorboards. I suppose there are those living above pet shops today that have had stranger things running, crawling or slithering about under the bed – or the bedclothes. One of our neighbours once called me into her house as I was coming up the stairs, and offered me a tanner to kill a white mouse that was trapped in her sink – payment by results. Barely stifling hysteria, she gave me a shoebox for the corpse, then stood on a chair. Her daughter was standing on another chair. Proud to be the one brave enough to stand on the floor, I took off my shoe and slapped the heel against my palm –"I'll kill it with this!" They screamed as they visualised the horror of it all, "Yes, do it!" and screamed some more.
I closed the scullery door and looked down into the deep, porcelain sink where a cowering, timorous mouse stood helplessly on its hind legs. It was sniffing and wiggling its whiskers inquisitively – it could easily have become a friend in my duffle coat pocket. I wasn't capable of carrying out the sentence, but I did enough banging about with the shoe to suggest otherwise – causing more screams from the ladies on the chairs next door. I then put the lid back on and came out with the empty box. It all went miserably wrong when she insisted on looking inside for her tanner's worth of flesh. She gasped in shock, then fear turned to fury – made worse when I asked if I would still get my tanner. I was quickly ushered out of the house onto the stair landing, and before I had arrived at my own door a few moments later, I heard more screams – the kind of screams little boys think funny. The mouse, of course, was still in the sink, giving a theatrical bow. Reflecting on it now, I wonder who could suppose a child would be capable of bashing a little furry thing to death. She just didn't think, I suppose. But I remember screams of the most tragic kind came from that house one night, born not of fear but of agony, and even then I knew the difference. Her husband did the odd job to help out a local builder, a one-man-and-his-dog sort of thing. One evening the builder came round to ask for help with some roof work, and one hour later returned to report he had fallen to his death. Over like that. There was no sound above a whisper allowed in our house for weeks.
There was no animal cheaper than a white mouse. I bought one from the shop downstairs with my pocket money, but my dad told me to take it back as there were already quite enough running around the building as it was. I couldn't bring myself to part with it quite yet, and made my way instead to the Saltmarket and the house of a boy I knew. We took turns at letting it run from hand to hand in a never-ending road – in retrospect it must have been exhausting for the mouse – but then one of us dropped it and we had to quickly seal all exits and start the mouse hunt – hurriedly lifting the tablecloth to look underneath the table, looking around the legs of chairs, upsetting a stack of ironed clothes to see if it was in between. It appeared from nowhere, ran across the middle of the floor and under the sofa. In his excitement, the boy rolled the sofa and the wheels ran over the mouse. Its soft, white body was stained with bright red blood. The red and white contrast was stark, and we stared in shock. Until that moment we had considered it a toy, but now this toy bled and was dead. It lay there for some time as we grappled with the finality of a life – slumped and soaked in blood and no will left within it.
The discovery of love and morals and some version of reality began in that tenement, and the shop had a part to play in that. Dicky also came from that pet shop – did everyone have a budgie called Dicky? Like all budgies he pecked at his bell and vainly gazed into his mirror. I suppose his partner was somewhere in that mirror. Dicky's cage door remained open, except at night, and sometimes he would flutter around the room and land on Sandy's back – a tolerant dog – or my shoulder. At night we draped Dicky's cage, and when we turned the light off he made a gurgling sort of noise, as if to say "Good night". He made the same sound when we turned the light on, and sometimes to tease I switched the light on and off repeatedly so that it was now good morning, good night, and he just kept batting back that gurgle like a never-ending game of ping-pong.
One day, a very elegantly dressed and perfectly poised woman after the style of Audrey Hepburn paid us a short visit. She dazzled me. Her son, younger than me by maybe a year, but with the same name, would not have looked out of place among the children of Tsar Nicholas. Together they made the place look dingy. My mother, always in an apron working near the sink, the kettle and the pulley – like all mothers – made some tea and entered a polite conversation with her. Many times she smiled in my direction, and I had the feeling I was more important to her than the conversation with my mother – a conversation that to me was in another language. She began to ask me something, but was interrupted by the boy who noticed the budgie and cried out, "Oh, what a lovely budgerigar!" I laughed. "Don't be silly," I said, "– that's Dicky!"
Wilbur led me to the top of the stairs, and I slid down the old banister through decades. I asked my mother if she remembered Dicky, and it triggered the budgerigar anecdote. She continued smiling as her gaze followed that memory into the distance, then veered off into unmapped territory. "The visitor was your father's girlfriend for years before I came along," she said. "She wanted him to join her, a better life in Canada, but you know your daddy would never leave Glasgow no matter what. She was extremely beautiful – I don't know what he ever saw in me." The visitor once more arrived in that moment. I watched my mother tipping tea into her cup and tried desperately hard to read this page without words. Dark times in a dark house – the visitor in her splendour and her precocious son could not have looked more out of place. There was rarely more than small change in my mother's purse, we were always battling to make ends meet, and clothes were constantly being washed, wrung and hung up on the pulley; I often thought of it as a place where it rained indoors. Had Wilbur lived there he might well have wanted to kill himself, but I doubt if he would have found much room on the pulley to tie a rope.
We sat there for a while in silence remembering the house of my childhood, as though looking at stills from an old movie – a film that was not about wanting to die, but about struggling to live.
My mother broke the silence. She told me she had recently had a dream about my long deceased father. "He was sitting under a tree, the only one in a pleasant meadow, waving to me, smiling. And the oddest thing, he was singing: 'Don't sit under the apple tree with anyone else but me'."