Mad King Donald's Mar-a-Lago Democracy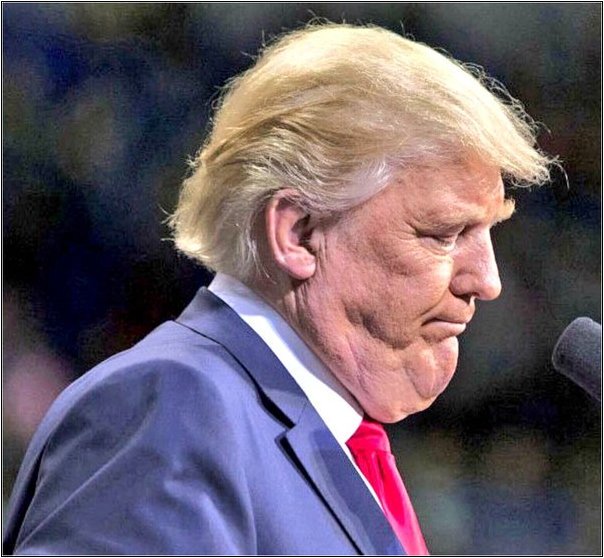 As Laurie Penny puts it: "If anyone's crazy, it's you for not adjusting to the new normal".
She writes: "Paying any attention to the news at all these days is like living inside a rolling panic attack, so you may have missed the fact that somewhere between the "Muslim Ban" and the utter destruction of American political precedent, thousands of mental health professionals signed a petition stating bluntly that Mr Trump is too unwell to do the job. Elsewhere, Congressman Ted Lieu of California suggested that a presidential psychiatrist be appointed without delay. This masterpiece of concern-trolling might be a play for headlines or political points, or it might be a genuine, if misguided, attempt to science up a solution to a political crisis." (read it here)
And, as Lauren Williams points at ThinkProgress: "NatSec adviser says "we're prepared to do more" even as Russia hints current U.S. strategy could mean war".
Is everyone following this?
Caught somewhere between Jared Kushner and Steve Bannon, it's not the far-right we have to worry about, it's the complete instability of a regime wavering between populism and Desperado Batman that's the problem.
In fact the whole Gotham-chic seems to have caught on with Florida Police in their Easter ISIS impersonation gig:
Luckily we have Mad Dog Matiss, BoJo and Rex Tillerson at the heart of Western military decision-making with Liam Fox hovering nervously in the wings swigging large Vodka Tonics.
If United airlines terrorising passengers wasn't some emotional trigger for the realisation that Capitalism has Failed You, or the Chechens openly rounding up gay people wasn't the trigger for the realisation that the Binary Choice Model has also failed you, then you're not paying attention. There's no Goodies and Baddies anymore just masked men threatening violence.
Bad Dudes.
In forty years we've gone downhill rapid from Come Fly with Me to the euphemism of corporate violence dressed up as "involuntary denial of boarding process", from Leonard di Caprio to Oscar Munoz.
We have also reached the apex of belligerent Alpha-Male stupidity in the Putin-Assad-Trump triumvirate.
Maureen Dowd writes ('Donald this I will tell you'):
"You mused that a good role model would be Ronald Reagan. As you saw it, Reagan was a big, good-looking guy with a famous pompadour; he had also been a Democrat and an entertainer. But Reagan had one key quality that you don't have: He knew what he didn't know. You both resembled Macy's Thanksgiving Day balloons, floating above the nitty-gritty and focusing on a few big thoughts. But President Reagan was confident enough to accept that he needed experts below, deftly maneuvering the strings. You're just careering around on your own, crashing into buildings and losing altitude, growling at the cameras and spewing nasty conspiracy theories, instead of offering a sunny smile, bipartisanship, optimism and professionalism. You promised to get the best people around you in the White House, the best of the best. In fact, "best" is one of your favorite words. Instead, you dragged that motley skeleton crew into the White House and let them create a feuding, leaking, belligerent, conspiratorial, sycophantic atmosphere."
That's quite a slide. And I know the Memory-Hole is working  overtime but I really don't remember the Reagan era like that. But the idea of Trump era-America as a force careering out of control makes a lot of sense. Vicious high-farce, propelled by toxic low-esteem and emboldened by access to state power. This is what's going on. Welcome to the new normal.
As the woman says "Oh my god look at what you're doing, this is wrong."
In the Mar-a-Lago Democracy we're all overbooked.