The Tale of Two Cities' Rivers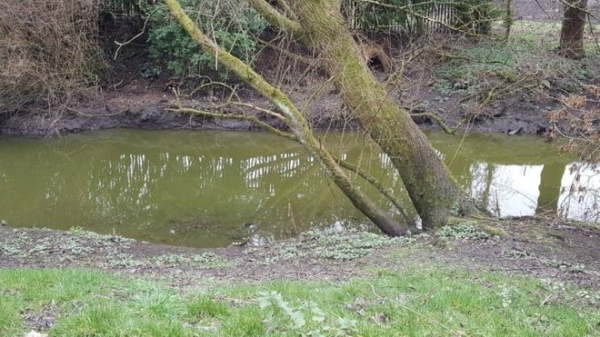 Rob Brown on why the Water of Leith was transformed while Polmadie Burn became a Erin Brokovich-style disaster.
Never has any city's sobriquet seemed more open to merciless ridicule. A Glasgow burn fenced off from the public because dangerous levels of a toxic chemical have turned it a neon shade of green. So that's why they called it the Dear Green Place, eh?
Never slow to hook readers with a Hollywood-inspired headline, Clydeside's shrinking pool of newspaper sub-editors preferred to pounce on the obvious parallel with Erin Brockovich – and not just to glamorise this grim yarn with archive pics of Julia Roberts in her prime.
The chemical that has disturbingly altered the colour of the usually grey Polmadie Burn is chromium-VI, the very same substance made infamous by the box office smash hit about a legal secretary who took up the cause of cancer-sufferers in a small California town.
Whether any group litigation (the UK term for class action lawsuit) will gradually wend its way to a Glasgow courtroom remains to be seen. We can be pretty sure, however, about one thing: if the children who built Tarzan swings across this burn, or the older folk who walked their dugs along its banks, have been exposed to a potentially serious health risk, it is because of where in the west of Scotland they were fated to live.
The Victorians knew what way the wind blew, so were mindful to locate the vast majority of factories spewing out noxious waste and fumes (as well as terrible noise pollution) on the eastern side of the Second City of the Empire – safely away from the elegant sandstone terraces in the leafy West End.
From its site in Rutherglen – a town which has switched back and forth in the past four decades between Glasgow and South Lanarkshire's municipal boundaries – J&J White Chemicals not only serviced the production of paints, plastics and textile dyes. In the process, this proud family firm also from the 1820s to the 1960s dumped countless tonnes of waste from chromium ore into pits, quarries and mines.
While most compounds in the metal chromium itself are not hazardous, one form of the element hexavalent chromium (Chromium-XI) has been proven to be not only poisonous but carcinogenic.
Industrial injuries don't come much more grotesque than those inflicted by J&J White Chemicals. Throughout the factory's long existence, a considerable number of its employees developed lesions on their skin dubbed "chrome holes". Others became known in the local community as "White's whistlers" because of the damage done to their nasal passages.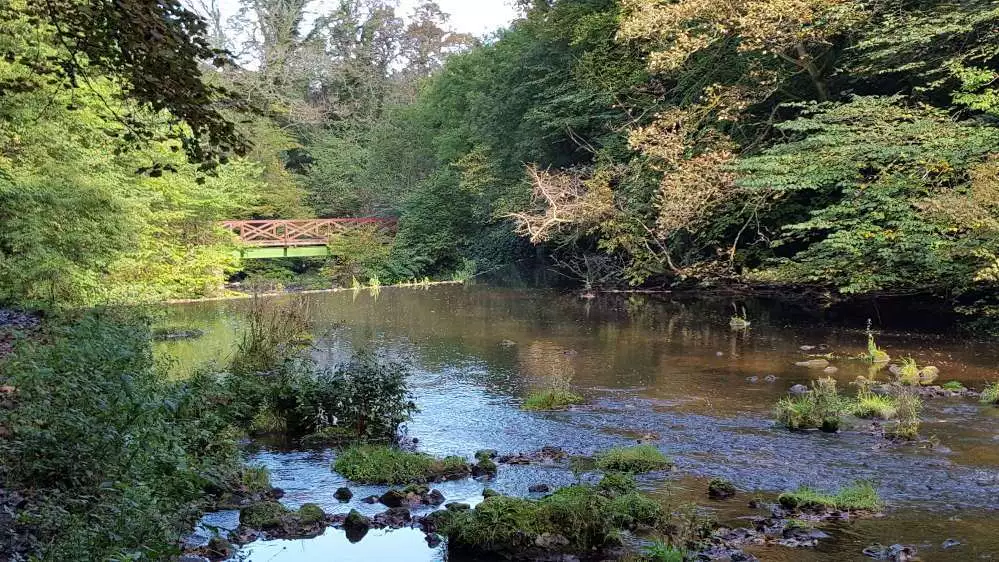 The firebrand founder of the Labour Party preferred the more damning term "White Slaves". Keir Hardie took up the workers' case and castigated the company for casually breaching new health and safety regulations introduced in 1893 – the same year its owner John White III picked up a peerage. (Lord Overtoun's philanthropy was later immortalised in Rutherglen's Overtoun Park).
Successive generations of Tommy McAvoy's family – starting with his grandfather and continuing down to his brother and a couple of cousins – worked at White's. After he became the Labour MP for Rutherglen in 1987, however, he had no hesitation in striving to force the firm to cough up for a clean-up.
Tommy himself grew up just a few hundred yards from the chemical works and was never put off from playing in the Polmadie burn by the weird colours that often flowed through its currents. "One did not realise the dangers at the time," he explained in a Commons debate in 1995. "It was only later that one realised the environmental mess that the place was in."
(As you might detect from that brief extract from Hansard, the former storeman and shop steward was also on an ascent to the upper chamber of our London legislature, becoming Baron McAvoy in 2010).
Long before he could ever have fantasised about anybody at the old Hoover factory in Cambuslang calling him M'Lord, Tommy was far from alone in messing about in the tributaries of the Clyde. Archie Hind's multi award-winning novel The Dear Green Place is in large parts about a boy's relationship with that heavily polluted waterway:
He knew every waste pipe that gushed its mucky sediment into the river, every path along its bank, every forsaken spot and lonely stretch where no one but children every went…narrow paths that led merely from one dumping ground to the next. Here he had played as a child in the oldest industrial landscape in the world, amongst the oldest factories in the world, and it had been through this landscape that he had walked when he had once felt so unaccountably happy.
That last upbeat bit won't come any shock to those who have ever viewed Oscar Marzaroli's enchanting monochrome portraits of hundreds of post-war Glaswegian weans making a heaven out of a midden. But neither Oscar (whom I worked with on a few journalistic assignments) nor Archie were dewy-eyed nostalgists.
Hind hailed from Dalmarnock in Glasgow's East End. With a novelist's eye for telling detail, he described in his book how the little valley of the Molendinar Burn was "now stopped with two centuries of refuse – soap, tallow, cotton waste, slag, soda, bits of leather, broken pottery, tar and caoutchouc – the waste produce of a dozen industries and a million lives."
Can't imagine from that description that the Molendinar is much less polluted than the Polmadie burn. Or that there aren't countless other vast tracts of the Clydeside conurbation riddled with lethal effluents. Since its inception in 1996, the Scottish Environmental Protection Agency (Sepa) has been warned repeatedly about toxic timebombs lurking beneath our post-industrial landscape.
For now, as Glasgow City Council adopts the temporary solution of flushing J&J White's neon green legacy into the Clyde, local Labour and SNP politicians have parked their differences to unite in pressing the Scottish Government to foot the estimated £60m bill for decontaminating the single stretch of water currently dominating the local headlines.
If the ministers or their mandarins at St. Andrew's House have any big problem with that, they might also care to take into account how much taxpayers' money has been saved through the clean-up of Edinburgh's river, the Water of Leith – by an admirable army of volunteers.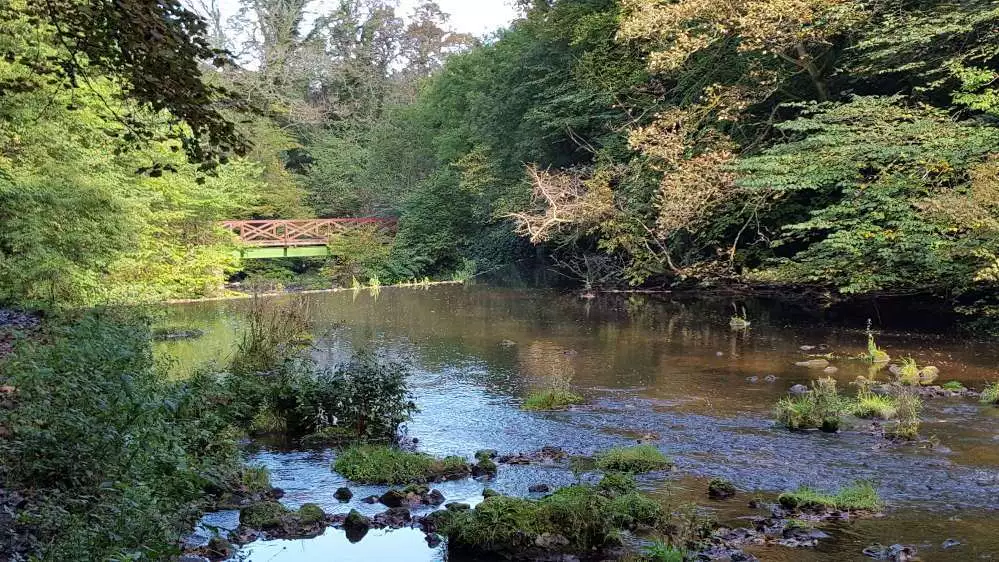 Three decades back, local residents came together to form the Water of Leith Charity Trust and got stuck in to painstakingly turning a stinking eyesore into what is now a haven for walkers and wildlife. Herons, dippers and kingfishers can all now be spotted along its banks. If your luck is in, you might even be spot the otters which came back here to breed a decade ago.
Leading members of the trust recently got to warble about their fine deeds on BBC Scotland's Landward strand. The nicely filmed and edited item was a rare reminder of how cramped, crowded and soot-laden our capital city used to be.
Auld Reekie – a sobriquet which actually stretches back to the beginning of the Middle Ages, when the man-made Nor' Loch (now Princes Street Gardens) was one big open sewer – became even more apt in the Victorian age when large swathes of Edinburgh were swallowed up by heavy industries.
At one stage there were 70 mills dotted along its river, which runs 22 miles from the Colzium Springs in the Pentland Hills all the way down to the port of Leith. Eleven of these were clustered barely a mile from Princes Street amid a small forest of belching chimneys. Dean Bridge also had a tannery, skinworks, chemical factory, brewery and distillery all within a mile's radius.
As if all that wasn't enough, the Water of Leith became the city's main sewer in the 1840s. A once lucrative form of commerce (and nutrient recycling) – flogging dung as fertiliser to farms around Midlothian – was suddenly killed off by the arrival of flush toilets. Diluted human excrement henceforth flowed into drains then onward to burns and rivers before causing disgusting pollution in the harbour.
So, don't mock Edinburgh's army of environmental volunteers. When they first donned their waders and fluorescent yellow vests, they had a colossal battle on their hands. Some might even see them as a splendid example of the "little platoons" extolled by the conservative thinker Edmund Burke – although there's a real danger of slipping into the murky waters of David Cameron's 'Big Society' with that one.
Remember when the Reverend Dave used to sermonise about voluntary groups, neighbourhood associations and local church congregations bringing back a "broad culture of responsibility, mutuality and obligation" just like we had when Victoria was on the throne? The big problem for such repairers of 'Broken Britain' and advocates of 'progressive conservatism' (apart from the obvious oxymoron) is this: for Burke, such little platoons weren't the sort of groups people might voluntarily sign up for; they were the social 'subdivisions' into which we are born.
If you want to understand why the Water of Leith Conservation Trust was created in 1988 and why its ranks quickly swelled, soon to be reinforced by the next generation, it is largely because of where on the social ladder and in which part of Scotland they live.
Edinburgh's urban river was transformed for the same reason the capital (in stark contrast to Glasgow) was spared a six-lane motorway being driven through its heart: roused into action, the Edinbourgeoisie is a fearsome beast and instinctively territorial.
Dragooned by the likes of the Cockburn Association, they will erect impenetrable ramparts and repel any encroachments on their salubrious sections of the urban jungle. The fact that the financial incentives to do so just keep on growing – even the pokiest flat in one of the converted mills still standing in Dean Bridge is a des res – only makes them more and more defensive.
So, please don't mistake the capital's possessing classes in their bight yellow vests for a Caledonian version of les gilet jaunes. If they've got a rake (or even a pitchfork) in their hands, they aren't seeking to resurrect the auld alliance in any way. They're simply making their surroundings even more desirable and pushing up the price of their properties even more. Both admirable and understandable.
As it happens, a brand-new property development has also been taking shape around the Polmadie Burn in south-east Glasgow. Rather less grand or expensive than most of the dwellings dotted along the Water of Leith, the Oatlands estate should eventually consist of hundreds of private homes and some social housing. However, the first families who have moved in are starting to fear they've been sold down the river.
Avant Homes took over the site from the original developer that acquired the former council scheme for just £1. Since the nearby burn began turning from grey to bright green, worried residents have been pouring over a chain of emails – sent back and forth between the company, Glasgow City Council and SEPA – to try to work out when precisely each of these bodies first knew of historic contaminants in the water.
If those who purchased a property at Oatlands can establish that Avant was aware of previous pollution problems and peddled the complacent line they were being remedied, the purchasers may seek their own legal remedy. The housebuilder insists it had no prior knowledge of the contamination risks until February this year.
What about those in the social housing? Alas, they can only hope and pray that the City Council or the Scottish Government will safeguard their interests.
Latin American development economist Hernando De Soto observed that "the state is the skin of the poor." When any state anywhere fails to protect the weakest members of society, it can place at risk even the skin on their bodies – as we have seen from the awful disfigurements inflicted by J&J White Chemicals.
Those "chrome holes" were not just lesions. They were a lesson from history we should all be careful to burn into our memory banks.