The Dirty Lies – Live at Maxwell Road
Welcome to the Howff, Bella's boozer for the cultural void and your lounge for the lockdown. We are featuring and promoting artists and musicians who are now giggless cos of da virus.
Tonight, we bring you a brand new live session from Glasgow-based band, The Dirty Lies.
Live at Maxwell Road is their first release with the current lineup, having been going in some capacity for 6 years. I have put on my music journo hat and attempted to coin my best genre ascription, and have ended up with 'Bedroom Pop Noir', with a hint of Riot Grrrl sensibility from the band's latest edition: Eve King. Other members are Hamish Wickham and Fred Lyth, featuring Henry White on synth and various other buttons.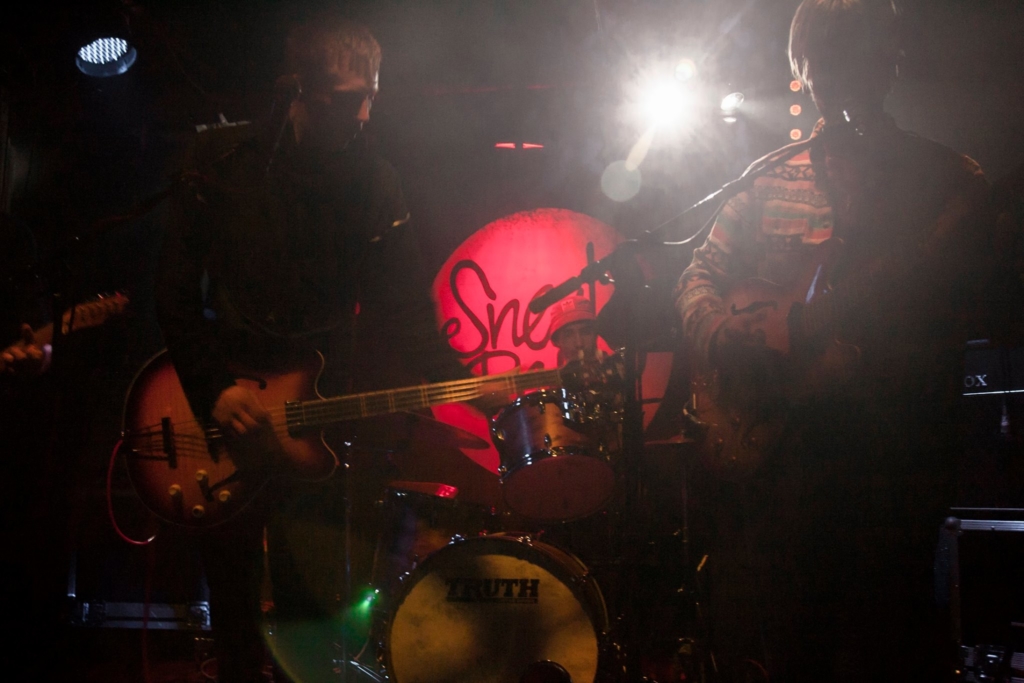 The band have a DIY ethic to their music and content, meaning that both production and video (made by Noemi Nemeth and Fred Lyth) are soothingly warm and fuzzy – like they've put the heating on and you're sat in the corner with your back to the radiator shoe-gazing, sipping tepid Tenants and getting cigarette ash in the carpet pile.
The last decade has seen the rise of the Lo-fi, the home studio, the self-taught Logic Pro armchair expert; and I predict that bedroom gigs and live sessions will become more and more The Done Thing in the coming years. What with 70% of the UK's music venues at risk of closure, new bands are struggling to find places to play. (Indeed, Edinburgh has gained a reputation for the enthusiasm with which it forces its music venues door's closed). Lockdown has seen most musicians and performers turning to live streaming and emoting to their phone screens to entertain the masses and to make ends meet.
Live at Maxwell Road is, I think, a good example of the creative opportunities that lie within this shift. It is expertly produced by members of the band themselves, artistically and tenderly captured, feeds the crytoscopophilia (google it) and will certainly satiate until we can all gather in the back of dimly lit bars once again.
The Dirty Lies have new stuff coming out soon.
Get them on SoundCloud here.
Find them on Bandcamp here.
Follow them on Instagram @the_dirty_lies
The Dirty Lies from Bella Caledonia on Vimeo.