How Scottish Tenants Are Organising in Response to COVID-19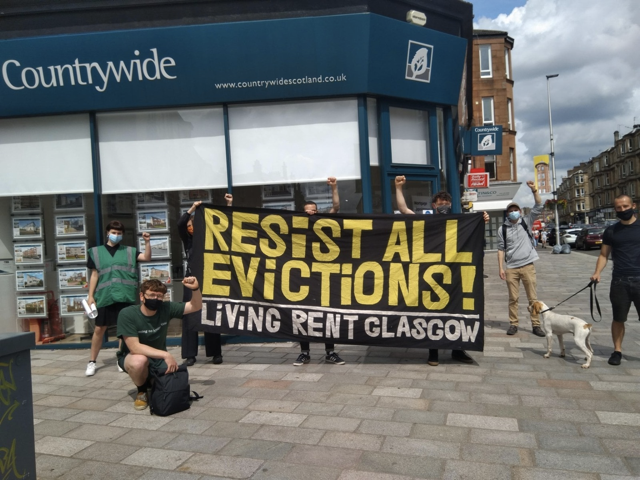 COVID-19 has exposed and exacerbated the faults within Scotland's rental market. Across the country, renters have faced disastrous work and wage losses while bracing themselves against the ongoing fallout of the pandemic and its ensuing financial devastation. Inadequate living conditions and health provisions have taken on a new level of severity as sickness continues to sweep the nation. The Scottish housing market, long designed to benefit landlords at the expense of tenants, has become even more sinister in our current crisis, with the commodification and privatisation of housing nurturing an environment in which individual profit takes precedence over peoples' wellbeing. In response, Scottish tenants are demonstrating the necessity of community organising to create a country that is safe, accessible, and affordable.
Tenant organising has played a significant role in Scottish history, from the fight against the Highland Clearances to Mary Barbour's rent strikes in Glasgow. It is taking on new fervour in the contemporary moment. Activists in Scotland have adapted to the exigencies of the pandemic and found ways to resist the injustices that 2020 has thrown into inescapable relief. These injustices are not new – they are societal fractures that preexisted the pandemic and have made the country more vulnerable throughout it. In this environment, members of Scotland's tenants' union, Living Rent, have been organising in order to shape the material conditions of a fairer post-pandemic society, by campaigning against evictions and rocketing rent rises and fighting for health and safety provisions.
The threat of evictions has been one of the most immediate concerns for tenants, who are bearing the brunt of the second financial crisis in a generation. The potential for a sharp rise in homelessness during a period where people need to stay home has been a constant faultline in the government's recovery plan: in order to Stay Home, people need a home. With the interdependence of the country's health rendered clear, members of Living Rent pushed the government to ban evictions nationally until March 2021.
On a local level, members have also come together to resist the forced evictions that continued to take place. Despite the ban, Joseph, a member of Living Rent living in Edinburgh, was illegally evicted without notice due to rent arrears, his locks changed and his belongings seized. He was one of several tenants who fell through the cracks of the new legislation, which fails to protect renters who were served eviction notices before the start of the pandemic. In response, Living Rent members gathered outside Joseph's landlord's residence and successfully demanded that he be allowed to return home. Actions like this around the country show that communities can protect each other when the law falls short.
Another critical issue that has taken renewed significance during the pandemic is functional health and safety provisions. Scotland has long had problems with landlords refusing to carry out repairs or deal with the unsafe living conditions in the homes they rent out. Tenants frequently report issues with mould, heating, and cleaning provisions. Housing is healthcare, but in order to be adequate healthcare, it has to be adequate housing.
During lockdown, tenants in Muirhouse were incensed at the ceasing of communal cleaning services for which ISS was still billing them. Many of the homes in Muirhouse fail to meet basic living conditions, with damp, cold, and deteriorating infrastructure; on top of this, they were living with dirty communal areas and uncollected garbage. Living Rent members protested with buckets, mops, and brooms outside the city chambers. They were able to meet with councillors and Housing committee members and secured a deal that ensured that they can feed into future ISS council contracts. Off the back of this local campaign, council block tenants across the city began to voice similar ISS outrage, rapidly creating a city-wide campaign. Muirhouse members also recently started a new initiative to change the council's repairs system to one with more accountability, transparency, and speed.
As well as fighting for legislative and direct action against evictions and healthy living standards, Living Rent has worked to ease the burden of rent payments at a time when unemployment and redundancies are sky high. With numerous tenants facing the impossible decision of paying for food or paying for rent, Living Rent members have come together to support each other in securing around a cumulative £45,000 rent reductions.
Unfortunately, heavy rent burdens are not localised to the pandemic but exemplify a much broader and structural state of precarity within Scotland's rental market. In the decade following the financial crash, rent increased by 34 per cent whilst wages remained stagnant or fell in real terms. The result of this is an ever-widening gulf between the wealthy and working classes. Ultimately, responding to the economic and social effects of COVID-19 shouldn't be limited to crisis management in the present moment, but should also take on the opportunity to create a vision for future housing conditions that provide for everyday people. While negotiating rent reductions has provided temporary relief in many cases, Living Rent's Tenants' Manifesto kicks off the campaign for rent controls, which will work to address the systemic issue of unaffordable rent, particularly in Scotland's most exploitative cities.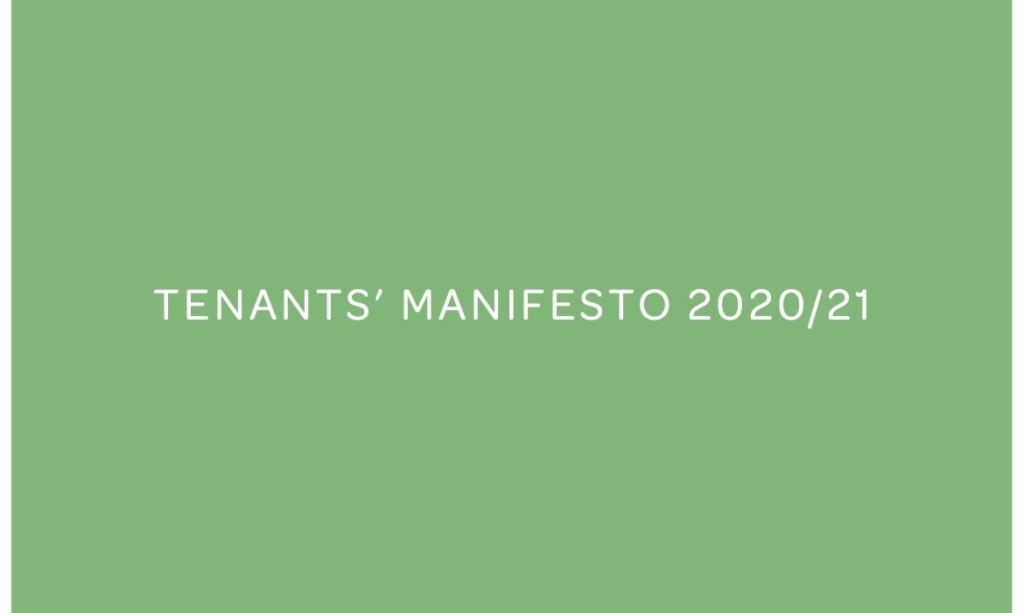 Looking towards the future and the impacts of the already horrifying second wave, tenant unions such as Living Rent will play a crucial role in ensuring people's rights to safe and guaranteed housing are upheld. Living Rent's Tenants' Manifesto outlines plans for restorative justice in the rental sector. Scottish tenants want rent controls, and they want more and better social housing. The pandemic has been devastating, but the efforts to organise in response promise to do more than return to the way things were. The successes that Living Rent has had in this period have made it clear that by working collectively, tenants have the power to ensure that both government and landlords are held accountable. Tenants can work together to protect our neighbours and secure a future in which everyone has a decent life, and housing is a crucial place to start.