Washington: "The future's bigger than all of us"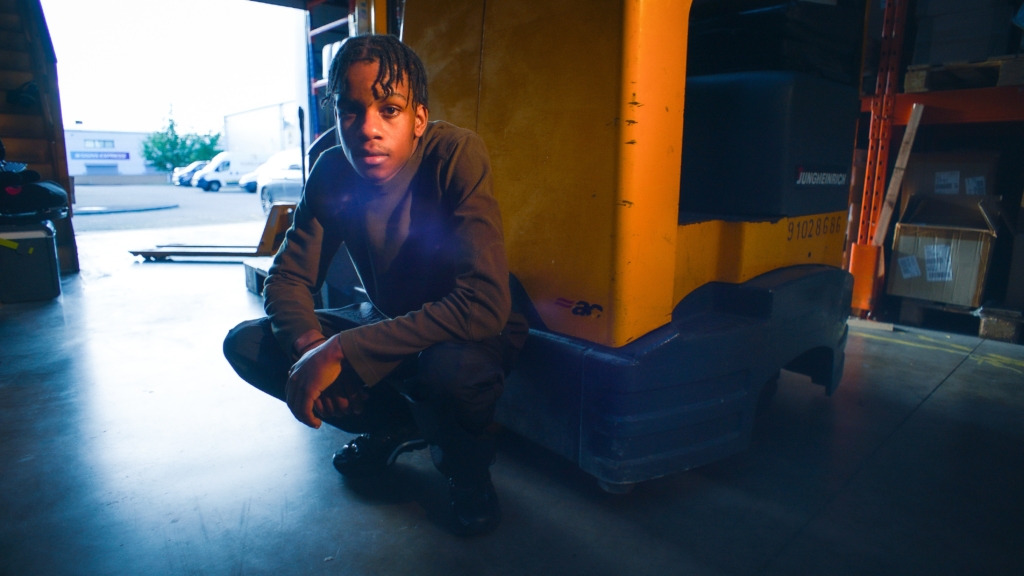 Arusa Qureshi speaks to the up-and-coming Paisley rapper to find out more about his start in music, his sound and how the brilliant EP Rookie came about
With the likes of Stanley Odd, Steg G, Ransom FA and Empress continuing to push Scottish hip hop to new heights, it's only natural for fresh talent to be popping up all the time. Scotland is in a great place musically and despite the challenges of this year, artists are still innovating, experimenting and progressing their craft. And this is perhaps all the more apparent in hip hop, where we've just had a young female rapper, Nova, take home the most coveted music prize in the country. Nova's Scottish Album of the Year Award win shouldn't be all that surprising; she's supremely skilled at what she does but it should signal how diverse and multi-faceted the Scottish music scene really is.
A fairly new addition to this growing scene is 19-year-old Paisley-based rapper Washington, who released his debut single 'Pray 4 Me' a few months ago, plus his six-track EP Rookie in September. With a truly slick lyrical flow and musical maturity well beyond his years, the Zimbabwe-born artist will be one to watch as he continues to make and release music.
"My sound is something that just came about naturally with a lot of practice but it's still far from settled for sure." Washington says, when asked about his years experimenting and developing as a rapper. "I've come far to get it to where it is now but there's still a long way to go until it's near enough fully evolved. I like setting myself high standards so I can prove to myself I can do something and I feel like the more time I put into the music, who knows where the sound could take us. The future's bigger than all of us."
When asked about his start in music, he notes that his older brother had a lot to do with getting him interested in seeking out new sounds, something that has stayed with him to this day. "When I was younger, I used to hang around my brother and his friends quite a lot," he says, "and they were often showing each other new music or switching hard drives with new music. Most platforms weren't available to stream in Zimbabwean so they used to get pirate copies. My brother had virtual DJ on his laptop too so I used to play with that whenever he wasn't around, trying to find what new songs they had and was just fascinated by the fact that you could pretend to DJ on a laptop even though I didn't actually know how to use it!"
Fast forward a number of years and Washington has released a single and EP that both signal a strong future ahead. Speaking on the single, he explains; "We made 'Pray 4 Me' some time last summer but never actually got round to finishing it until we played it to [London rapper] Feux a few months ago. I met Feux through my producer Gillieson as they're friends and also in a collective together called RE:MiND, so that's how the session came about and how he ended up featuring on the track. 'Pray 4 Me' is a letter to anyone that might doubt anything you want to pursue. I'm sort of saying, I'm always gonna make my own decisions on what I do regardless and if you don't like it then wish me well I guess." Likewise, Rookie is a bold and defiant collection of tracks, all of which feature varying perspectives from someone that has grown up in one country and moved to live, learn and work in another. It's a theme that appears across the EP, giving it a distinctive point of view on everyday life and the world itself.
"I wouldn't say my music is inspired by politics as it's something I've never properly fully educated myself on," he notes. "But I can definitely say some of it is inspired by the state of the world in terms of the kind of societies I've grown up in, both from when I was in Zimbabwe and when I moved down to Paisley."
While the foundations of the EP go back a few years, it was written and recorded in its entirety throughout lockdown with Gillieson and another Glasgow-based producer Moses, with this period of isolation being one of unexpected creativity for Washington.
"The main idea for the name came from my first freestyle I recorded, maybe in late 2017, which was never released. I just did it to hear what I'd sound like on a song. I had called it 'Year of the Rookie' and the name just stuck with me from then. Rookie is the new guy and most of the time, they're underrated until they prove themselves or make some sort of noise for themselves, so the idea was to make a body of work as a whole behind that and incorporate different styles within it too.
"Personally, lockdown actually benefited me in a way because the time off gave me a lot of freedom to work on anything creative and to come up with ideas," he continues. "And even just time to fully process everything with no rush in terms of any plans I had or have for the future."
While the future still remains unknown for the majority of musicians and those working in the industry, Washington is hoping to keep making music and just take each day as it comes.
"I'm just trying to roll with everything that's happening and trying to progress as much as I can and hopefully opportunities will come from there but apart from that, I'm quite happy with the reception we've been getting. I plan on releasing the visuals for 'Lowdown (feat. Hannymoon, Gillieson)', one of the tracks from the EP and I'm trying to write and make as much music as I can to try to build up the consistency. So just keep an eye out; your new favourite track might be on its way!"
Rookie is available now on Bandcamp