The Re:Store Moray + Christmas Cake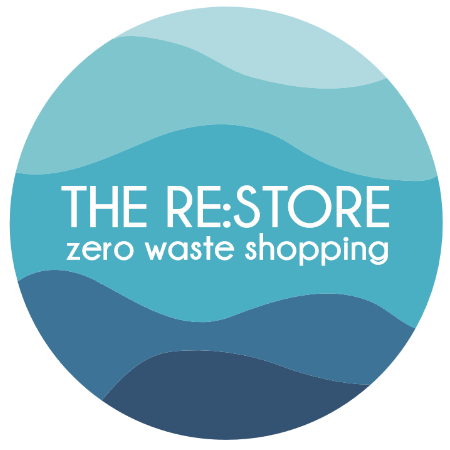 The final Many Voices Many Kitchens of 2020 takes me to Lossiemouth, Moray, where I had the pleasure of talking to Alison Ruickbie, founder and owner of The Re:Store and winner of both the 2020 University of the Highlands and Islands Business Competition Top Prize as well as the "Most Enterprising Business" category at this year's Moray Business Women Awards. We discussed zero waste food shopping, the pandemic, and Christmas cake!
SWK: How would you describe the Re:Store and what inspired you to set it up?
AR: We're a grocery store, but with a difference. I launched it in the Summer of 2019 with the intention of offering local people an alternative to buying food wrapped in plastic. I was frustrated by the amount of single use plastic waste and really wanted to change the way that I shopped, but also found that it was hard as there were no fully dedicated places for that sort of thing nearby. So now customers can bring their own containers here and fill from our selection of dried foods and household liquids. We sell by weight, so people can buy as much or as little as they need, which all helps to reduce both food waste and single use plastic. So really we're all about being a local, sustainable, ethical and affordable family-run business which really places Moray at its heart.
SWK: Where do you source your produce?
AR: Everything is local as long as I can find it. Even the porridge is from just along the coast in Boyndie, Banff. I'm always looking to seek out local growers, producers and makers and to just support as many local businesses as possible in the process!
SWK: How has community reaction and engagement been to your zero-waste policy?
AR: It's been amazing! I had a soft launch as I was on my own at the time and didn't want to be overwhelmed by it all and then the business began to grow steadily just through word of mouth and social media. Everyone local has supported me enormously, and especially throughout the lockdowns I've really felt that people have stuck by me. I had just started offering community workshops before Covid and they had been hugely successful as well, although sadly these still haven't been able to restart as of yet
SWK: How did you find that pandemic and lockdown experience then? Did you have to close?
AR: I didn't close. It was apparent right away that as I sold food I was still classed as 'essential' and therefore I could remain open. From the week before the first lockdown it was crazy, mainly because I had all the stuff that the supermarkets didn't, so things like pasta and flour and sugar! So in some sense I was lucky that I could still source all these things. Overall, the pandemic has been something of a positive for me in terms of the Re:Store. I think it really opened the shop up to many in the local community who perhaps hadn't even realised that I existed before then! And since then, so many of them have continued to stick by me, even if it's just to pop in now and again for a specific item!
SWK: Even though you didn't have to close you still must have had to adapt to various restrictions at different times?
AR: Yes, I only served from the door during the lockdown. We put this in place just before it had officially been announced, just because that first-week-before-lockdown was so crazy anyway and so we just needed something to put us back in control as it was all getting quite stressful with so many people coming in and not being able to keep a safe distance from each other. Then, when I was able to reopen the shop floor and stop serving from the door, that was a bit stressful as well, but I made sure to only let three or four people in at a time and of course I had to do things like regularly sanitise all the touch points and ask customers to sanitise their hands when they came in as well.
SWK: Would you say that there's a heritage aspect to the Re:Store, for instance in terms of a return to how shopping used to be?
AR: Absolutely! It's like the old days, where it's very personal service and purchasing all the products is done by weight. It means that people only buy what they need and without all the plastic! Because of that as well, the pace is slower and it's very interactive and I know almost all my customers by name! I also find that I might sometimes be the only person some of my customers have an interaction with in a day as well, which is a responsibility in itself.
SWK: Do you have a personal favourite product or ingredient that you sell?
AR: That's a difficult question! I can't think that I have one single favourite! I sell so many lovely local products so it just wouldn't be fair to choose just one! What I love as well are the stories and people behind all the products, because I've managed to meet them all and visited the farms where it's relevant. Roy makes us delicious apple juice, and Farmer Gordon supplies us with amazing free range organic eggs as well as carrots and tatties… Then there's also lovely local honey, all the fresh veg we get locally in the summer, as well as the talented artists and creators who supply all the plastic free, reclaimed and sustainable household and personal products… It's so much!
SWK: Do you have a specific hope for the future of the Re:Store?
AR: I would like to expand and potentially open a second store. A mobile facility would also be a real possibility as well!
---
For this week's recipe, Alison provided the text for "Christmas Cake In a Bag", which is sold in-store with all the dry ingredients ready weighed out! It's nice and light, and can be made with either cider or apple juice, which makes it perfect if you're not so keen on heavy, whisky-laden cakes.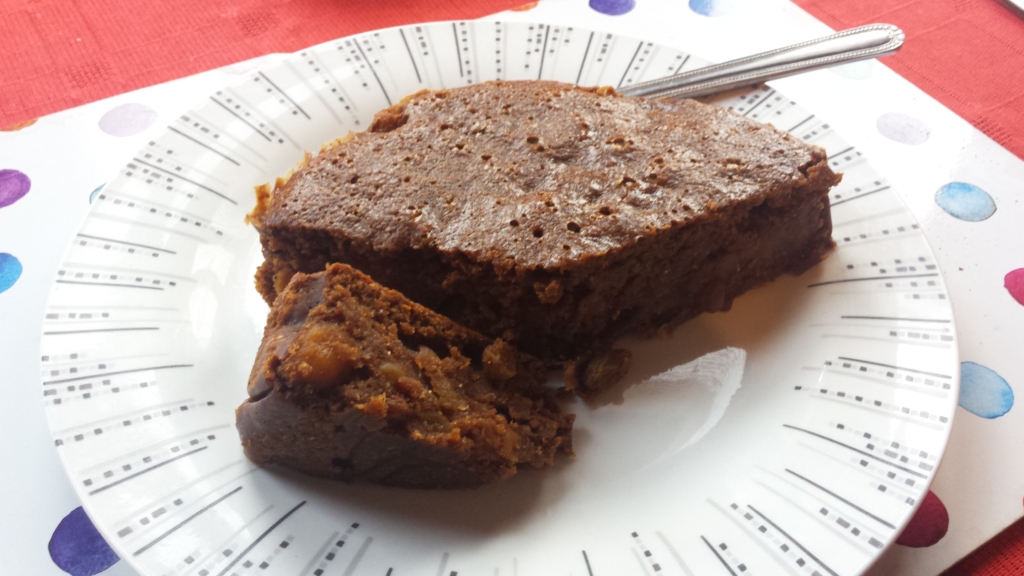 Christmas Cake by the Re:Store, Moray
Serves: 16 Prep: 20mins plus soaking overnight
Cooking Time: 2 ½ hours Approx.
Ingredients
250g raisins
250g sultanas
250g apricots, chopped
400ml strong cider + enough to feed the cake (or Elgin's Orchard Apples Juice instead)
225g butter
250g golden granulated sugar
2 tsp ground cinnamon
50g dark chocolate
4 medium free-range eggs
125g chopped mixed nuts
250g plain wholemeal flour
100g SR white flour
Method
Start the night before by placing the raisins, sultanas and apricots in a large bowl and pouring over 300ml of the cider. Cover and leave to soak overnight.
Cut the butter into chunks and place in a large pan with the sugar, the soaked dried fruit, the cinnamon and the remaining cider. Heat gently, stirring frequently until the butter has melted. Continue to cook over a low heat for 10 minutes or until the fruit has plumped up and the juices are thick and syrupy. Let the juices bubble gently and don't cover the pan. Remove from the heat, stir in the chocolate and leave to cool for 30 mins.
Preheat the oven to 140C, gas mark 1. Line the base and sides of a 20cm round (or 18cm square) tin with baking parchment (Top Tip – use the Re:Store bags your mix came in!)
Beat the eggs into the fruit mixture and then stir in the nuts and flours until evenly combined. Turn into the tin and level the surface. Secure a strip of brown paper or several thicknesses of newspaper around the tin with string to prevent the cake from drying out during baking.
Bake in the preheated oven for about 2hours or until firm and a skewer inserted into the centre comes out clean. Leave to cool in the tin and then turn out.
It can be stored for six-to-eight weeks wrapped in double thickness of foil over the paper lining. Keep it moist by feeding it once or twice with the cider. Peel away the foil, prick the top all over with a skewer and drizzle with 4tbsp cider. Wrap up again until the next feed!