Was habe ich in meinen Sommerferien gemacht?
Here we are on day 41 of my Duolingo German streak and I'm still confused about the gender of a laptop and am embarrassed to say that it's taken me 45 years to work out that George Lucas must have been studying German when he constructed Yoda's back to front way of speaking: "The greatest teacher, failure is."  I mean there was a huge clue in Darth Vader's "Ich bin dein Vater" so my doofness continues.

Anyhoo, why all this Teutonic rambling, I hear you mutter as you work out the title above? Well, I just got back from Germany a couple of days ago from my first holiday in 3 years and it's been 10 years since I planted my old man in Germany on my 50th birthday. This trip came about for a number of reasons: I have family that I hadn't seen in person for a while, places I wanted to visit with my partner and spas to enjoy.

As a victim over the years of price gouging car rental companies, the icing on this particular trip's cake was the allure of the Nine Euro ticket that Deutsche Bahn have introduced for the summer months that affords both German folk and visitors to travel the length and breadth of the country on regional railways for the price of an oversized bucket of coffee-flavoured foam. 
A few weeks prior to the announcement of this brilliant idea, I had found myself writing to an economist who had written a paper on the economic impact of Brexit on the North Highlands, about public transport issues. In the report the author made reference to my neck of the woods. The optimistically titled 'Travel To Work Area' (TTWA) is a term coined by the Office for National Statistics (ONS) which is used by the UK government to determine the distances that folk will commute to find employment.

Scotland has 46 TTWA's. The Highlands, with a nod to how large the region is, has 12 of them; my area is TTWA 26, Ullapool to Tongue. Knowing how poor the public transport service is in the Northwest, I discovered that if someone were fortunate enough to find a job in either Ullapool or Tongue, it would take them either a mere 1 day and 17 hours or the express trip of 23 hours and 4 minutes (see map below) to make the commute on public transport. Needless to say, the data is somewhat flawed if the statisticians at the ONS think folk are undertaking such trips.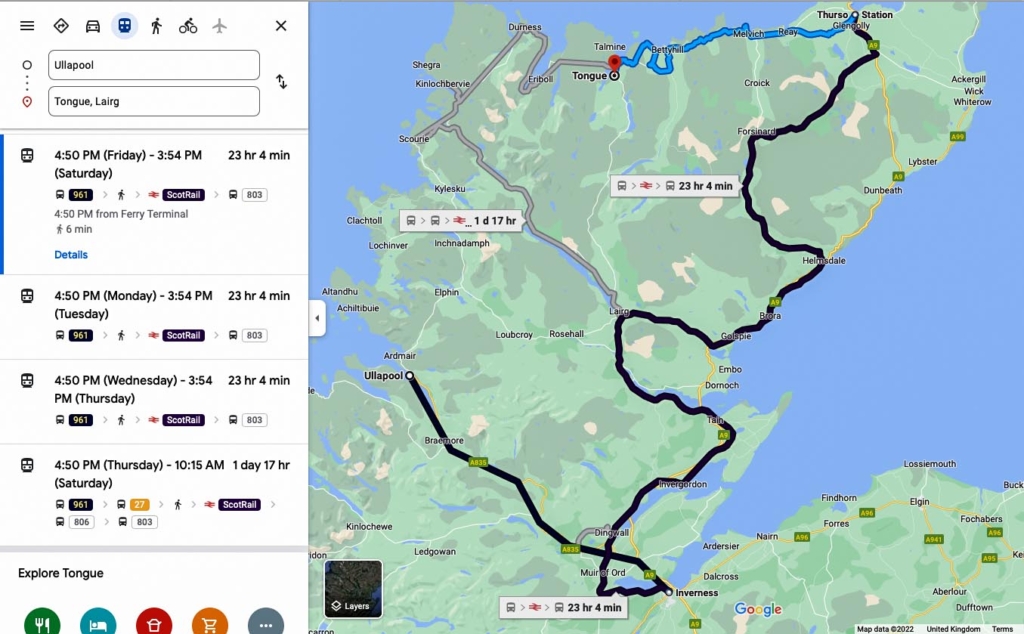 Having recently received my Saltire card and used it with great relish on buses when visiting my granddaughter in Edinburgh, I got to thinking… Public transport in the Northwest Highlands is appalling: the buses verge on the unreliable; the timetable is anyone's guess; they tend not to link up with other forms of public transport; the routes are few and far between and the price of the tickets fairly hefty.

A chat with a local feller drew a stark impression of the troubles folk face. He told me that he'd been offered a job a mere 75-mile round trip away, but sadly the employers could not accommodate his willingness and need to work with a bus timetable that had one bus out in the morning and one bus back a couple of hours before his shift finished. 
The service has a private operator, the drivers are great folk – very helpful – but the service is restrained by a lack of routes and a timetable more suited to the days of horse and cart. There are townships with no Saturday service and none with a Sunday service. Being dependent on public transport means it's nigh on impossible for someone living in, say, Scourie, Kinlochbervie or Durness, to visit Raigmore Hospital in Inverness without the need for an overnight stay. 
As the North Highlands has become the must visit destination for tourists it is impossible for environmentally aware tourists to travel the North Coast 500 route on public transport. Of course, this being the Northwest, we can grumble about it and write to our political representatives, safe in the knowledge that the square root of neither diddly or squat will be done about it. 
Then I had the beginnings of a cunning idea: the over 60's travel free on the buses, as do the under 22-year-olds, meaning that the entire service exists on whatever subsidy Highland Council throw the operators' way for school runs and the bare bones of a service. How much do the fares of those users in the 22 – 59-year-old bracket amount to? Is it fair that they carry the weight of a substandard service that would be laughed at in any urban setting? I'm looking at you, Edinburgh, with your 755 spiffy buses and near 3,000 bus stops. To give you an idea of the scale, all of Edinburgh's 264 square kilometres would fit into TTWA 26 approximately 15 times.

In an area with some of the highest fuel costs in the UK (£2.13 for a litre of diesel in Tongue recently), why is such a vital service being left to limp along when we're faced with a plethora of crises – namely depopulation; falling school rolls; a low wage economy dependent mostly on seasonal employment despite the best efforts of many employers. Add into the mix a lack of broadband, childcare and… drumroll… a genuine housing crisis that is in danger of leaving the North Highlands as the sole preserve of the affluent retired and their live in carers?

My idea is really quite simple: a free public transport pilot that leases electric mini buses; is operated, serviced and maintained by local social enterprises; that lets communities work out what routes best suit their needs; that marries up with connections for ferries, trains and other buses; uses routes that include potential new housing developments; that affords locals and kids to travel outwith the area for hospital appointments and social occasions; that saves the environment; that stops cars losing oil sumps and exhaust pipes on our attractive collection of  artisanal pot holes; and that is all FREE! Except for those who want to donate: if you're a local who can afford to donate, then go for it.

Which somewhat neatly… in my opinion… brings me back to Germany and the 9 Euro Deutsche Bahn ticket. It's been a massive success: the railways have been inundated with punters taking full advantage of the opportunity to not take out a mortgage for a full tank of fuel and jump aboard their free bus, tram, train or boat… yes boats. Foot passengers are covered by the 9 Euro ticket. Obviously, there have been complications: Corona has hit rail staff in Germany the same as in the UK and elsewhere; timetables often fail to hit their expected targets; a missed connection can mean a delay for as long as… oooh… maybe 20 minutes before another train arrives. Folk of all shapes and sizes have embraced the opportunity to travel 'freely' in their country. German media was ranting on behalf of the well to do who normally take their holidays on the rather exclusive island of Sylt, which has been invaded by, heaven forfend, PUNKS on the 9 Euro ticket!

The coalition government of the SDP and the Greens are talking about extending the offer for a few more months. There are even talks of the year round 365 Euro ticket. Chats with friends and families found a commonality: they're all agreed it's a great idea. They get to visit friends, families, cities, towns, places they've never been before. The economic impact is plain to see: many folk are staying at home and spending their money on hotels in Germany. The plan is saving the planet, defying the cost-of-living crises, weaning those who live for 300kmph on the autobahn on to the train and giving the stinky pinky to Putin and his poisonous Nord Star gas line shenanigans.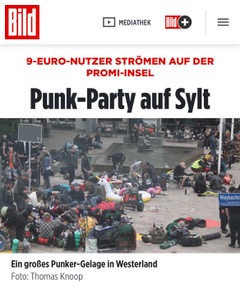 Full of post-holiday joy, I took a run over to Timespan in Helmsdale yesterday to attend an in-person event and the Highland launch of the Scottish Government consultation on the proposed Land Use Reform bill, where a brief chat with the Minister for Environment, Biodiversity and Land Reform, Màiri McAllan, about the 9 Euro ticket elicited the following question from her: 'How do they pay for it?' It's a good question, smart cookie that she is. She had me momentarily stumped and I waffled something about the overall spread of the economy, currency kept in the country, the Inter City Express trains still carrying a cost for those in a hurry and how they contribute to the cost. When I got home, I checked for more details. The Federal Republic of Germany are the single shareholder in DBahn, the second-largest transport company in the world with an annual revenue of somewhere north of 45 billion Euro. Their other state owned and profitable subsidiaries are cushioning the cost, notably DB Fernverkehr, DB Cargo and DB Netz. That's long-distance passengers, freight and of course network infrastructure that all go into making DBahn the largest rail network in Europe.

You'll have noticed that I got through the above without making any comparisons with the various Westminster governments who have privatised UK state railway so that other European government owned railway operators can upgrade their own systems at the expense of the UK commuter…

So how does poor wee Scotland with its mixture of multiple operators, roaring successes and dismal failures come up with a way of ensuring that those most dependent on public services in an area that is undergoing yet another round of avoidable clearances, receives a small benefit like localised free public transport? 
Well, it may have escaped your notice that in carbon terms the Highlands are Net Negative; that the rest of Scotland and a huge chunk of the UK is dependent on our landscape for those ambitious Net Zero targets of 2045 and 2050. We're way ahead of you folk in the cities with your fancy electric buses, trains and young people wearing their hats in an awkward and comedic fashion. In addition to providing much of the renewable energy that's keeping your screen charged as you read this, the Highlands also has the Flow Country, the greatest carbon sequestration known to man North of the Slochd. 
As rapacious purveyors of overrated 'craft' beer and other faceless corporate off shore suits line up to fill their pockets with the expected bonanza of state subsidised carbon credits. We need to pause and reflect that this whole shebang is not quite the complete article. Whilst the corporate property world may be happy clappy at the thought of all this supposed free government money, those of us who live and work in the rural landscape look on somewhat aglee. Do the speculator Green Lairds really think that a couple of jobs digging ditches or planting trees will the keep the natives from revolting during this so called Just Transition?  

The ScotWind auction earlier this year ruffled the feathers of many of our more earnest urban based social media commentators, who berated the Scottish Government for leasing sites by auction rather than investing funds we don't have and can't borrow in ensuring that this incredible natural resource is kept in the public ownership. This stance ignored the expected £1 billion per gigawatt of supply chain work, that will construct and deliver the turbine infrastructure.  
Townships in the North Highlands will benefit massively from this err windfall, as long as we don't go down that old chestnut of voluntary contribution from the energy companies that highlights just how little money goes back into communities living in sight of wind farms. The latest figures suggest that renewable energy producers will accrue circa £3 billion from the turbines yet scramble the loose coinage of circa £22 million among the communities most impacted. This voluntary contribution process was introduced back in 2006 when the then Scottish Executive commissioned a report from several venerable academics on the terrible expected outcome of having tourists horrified at the sight of a wind turbines. The voluntary contribution was seen as compensation to those communities impacted by tourists slamming the car into reverse and heading off to turbine free vistas. I think we've reached a point now where enough is enough. Off shore registered corporations siphoning dosh from natural resources for peanuts where communities are expected to doff their collective cap and fund things local authorities used to do has to come to an end.

ScotWind and Carbon, Nitrogen, Biodiversity credits all need to be looked at with a stringent eye that ensures the communities get a fair crack at solving socio economic iniquities that local authorities and government seem incapable of addressing. 
Back in 1945 when importing timber from Empire dominions like Canada was too dangerous, the country went on a mad felling spree and used up approximately one century worth of timber, mostly in Scotland, to keep industries like construction and mining going. There was a mad rush to have landowners begin planting trees. This met with opposition from many of the landed gentry who owned huge swathes of Scotland and took offence at those socialist chappies telling them what to do. Tom Williams, the Minister of Agriculture, Fisheries and Food in Clement Attlee's post-war Labour government, listened to the gripes of the estate owners, smiled and said, "The alternative to proper management under state aid, will be state acquisition." That soon put their gas at a peep.

Imagine how those speculators currently rubbing their hands with glee at the prospect of filling their pockets with state aid for peatland restoration were required to, say, free up accessible land for attainable housing and provide a significant proportion of their gains to the communities who live and work around the landscapes they now own the deeds to? How might they respond with the threat of state acquisition?

So, I think that ties just everything up: a free public transport service, operated by local community interest companies, funded by the energy providers and carbon credit brokers. We could also incentivise visitors to travel around the North Coast 500 route via public transport, rent eBikes from the same community interest company and be rewarded with, say, a carbon credit that they can redeem against a long-haul flight for the greenwashing airlines. It's a win win, surely?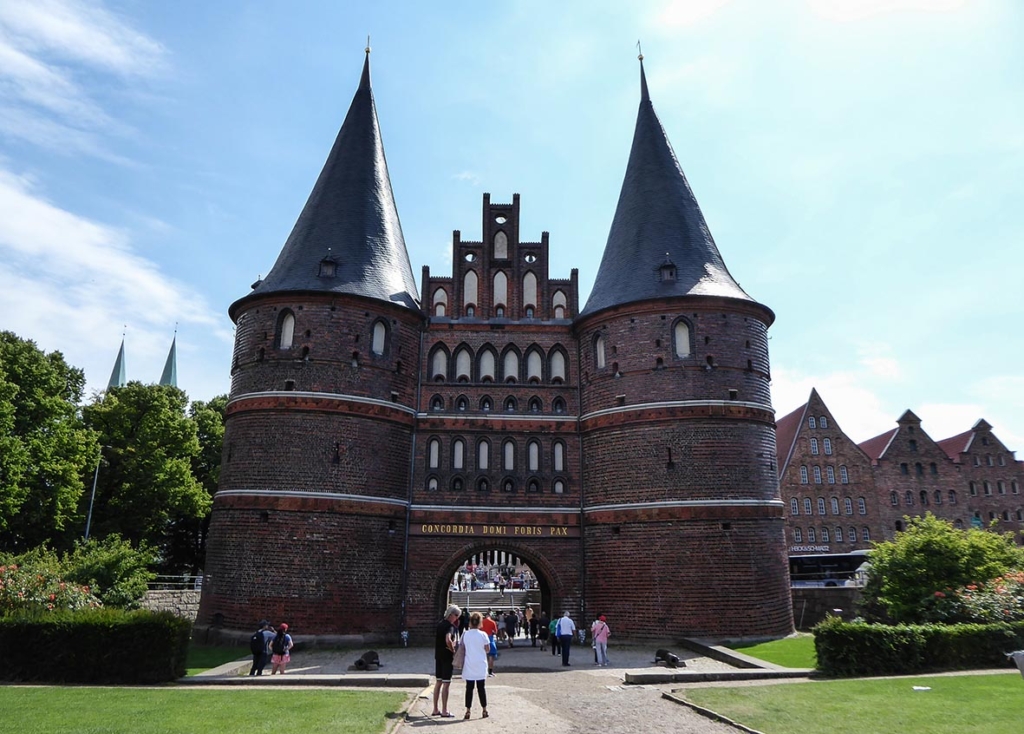 Oh, a few last things about Germany. We travelled up to Lübeck and Travemünde on the 9 Euro ticket. Lübeck may ring a bell with those with an interest in Scottish history: it was the de facto headquarters of the Hanseatic League, which Scotland had a long and successful history with – we traded wool and fish all the way to Poland and the Baltic states. Lübeck made the news a few years back when the letter Andrew de Murray and William Wallace wrote to the mayors of Hamburg and Lübeck in 1297, some 410 years before the Act of Union, letting them know that Scotland was open for business again, was displayed in Scotland. The letter tells the Hansa merchants they can come safely to Scotland "…because the kingdom of Scotland, thanks be to God, has been recovered by war from the power of the English." 
The trip to Travemünde was brilliant and included a free ferry trip to the former East German Priwall Peninsula. I read after our trip that since the Berlin wall came down they've cleared the landmines off the beach. Whilst bathing in the Baltic we watched massive off shore windfarms turning gently in the heatwave somewhere between Copenhagen and Malmo, maybe 60 miles away, as massive container ships and ferries connected Germany to Denmark, Sweden, Finland, Estonia, Latvia, Lithuania and Poland.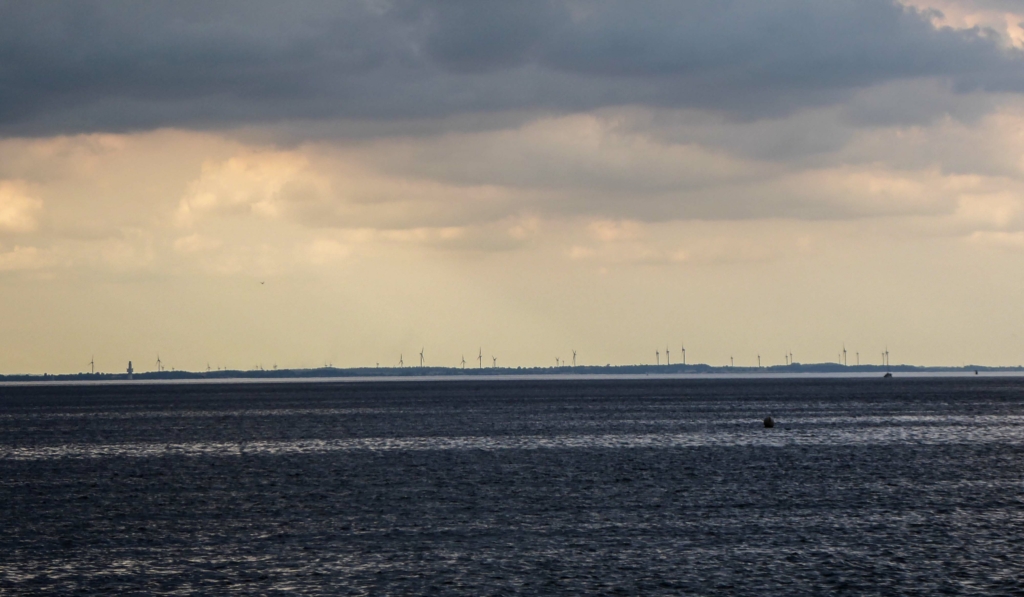 That's what I did on my summer holidays…


Help to support independent Scottish journalism by subscribing or donating today.