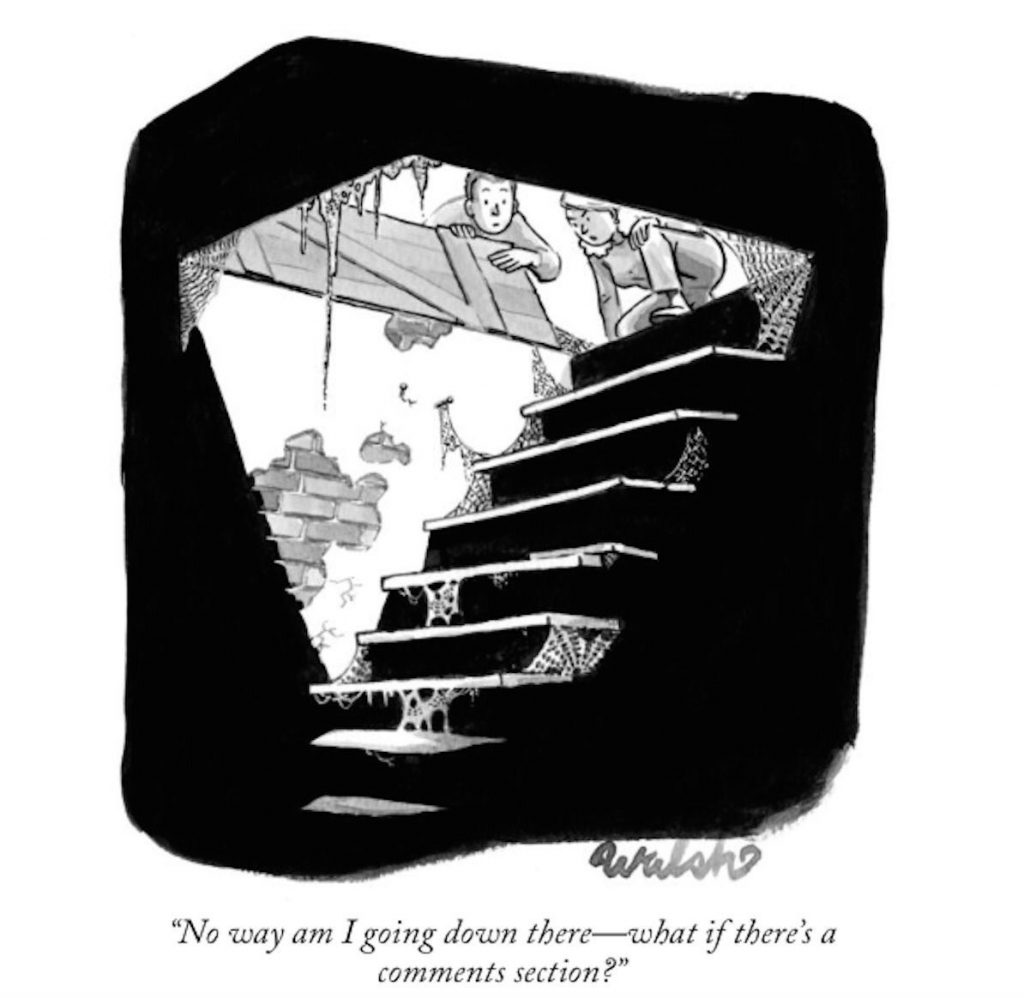 Bella exists as a forum for discussion and as such we favour dissent and challenging views. Sometimes the comments discussions are better than the original articles.
But we also have been at various times subject to coordinated sustained attack by (obviously) organised groups.
We will also block people whose only reason for visiting the site is to pour their bile onto the pages, or who only contribute relentless grinding negativity.
We value dissenting voices but if you hate everything Bella stands for and disagree with every single article perhaps you should be elsewhere? The internet is a big place. Go play somewhere else.