Britain & Freedom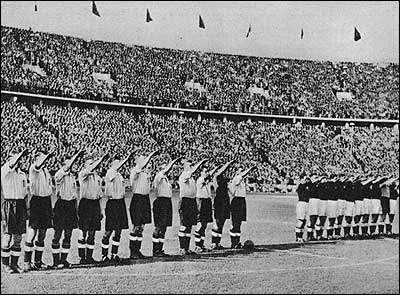 Our friend Tom Griffin argues that Anthony Barnett's piece on the BNP and the BBC is the best he's seen so far, and certainly Barnett is clear where some have been ambiguous:
"It is necessary and important to stress that Griffin is an English Fascist."
He continues: "This means he wears a cloak of reasonableness wrapped around his prejudice. Choice phrases give the game away. Yesterday Griffin was interviewed by Martha Kearney on the BBC's World at One.
In the course of his answers he referred to prisoners in British jails as "vermin". She seemed to think this acceptable and let it pass. Of course, there are some very evil men behind bars in the UK. There are also over 4,000 women (in 2006, the last date given on the Prison Service website) and many sad, dyslexic short-term prisoners. To describe any of them as "vermin" is to fundamentally dehumanise some of our own citizens and part of the human race. Rats and cockroaches are vermin. You trap, kill poison… or gas them. The word was no slip, it occurs in official BNP communications. It gives permission to dream of extreme violence. It signals the real Fascism behind the New Fascism.
In these circumstances as the moral failure of the political class brings forth demons, the BNP has to be confronted. Stuart Hall got it right: they need to be engaged with by the media when they are part of a news story, but they should not be on Question Time giving us their views about everything as if they are an acceptable part of fireside conversation."
Barnett's point is not original (I knew the BNP were fascists!). The important point he makes is about the complicity and uselessness of the BBC. He makes two points:
"The reality is that it is part of the larger political class now seeking to perpetuate itself in the face of public discontent" and perhaps less obviously that:  "The BBC…is itself an extension of the surveillance society and the database state (for our own good of course)." Read the full article here.
Also good is Ian Bell in that dying organ, the Herald: "Tens of thousands of the men who fought in the Second World War were under no illusions. They disputed fascism with their lives and voted Churchill – whose image Griffin will not relinquish – out of office. A handful of them had bled with the International Brigades long before anti-fascism was "premature", and found themselves treated to the state's suspicion when they enlisted. No matter.
They did not go to death just to allow us the luxury of sophistry. The BNP is old evil newly painted. It finds democracy charming, and stupid. It loves our "debates". So here's a fact: no free society can allow liberty to those who loathe liberty."