The Big Chill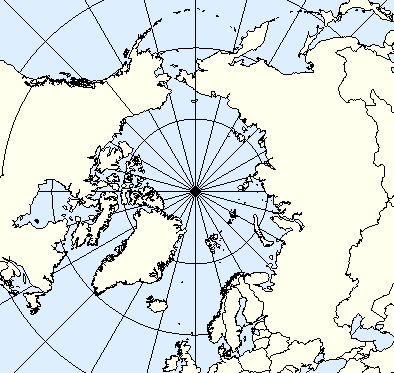 In a way, Christmas has come early this year.  After all, every year we have "White Christmas", "Let it Snow" and other such tinsel trash inflicted on us in November and December on a regular basis. Not to mention just about any cheesy number with a sleigh bell in the sound track…
But the thing is, when we got a white Christmas last year, Scotland seemed barely able to cope. A couple of inches of snow seems to be able to bring this country to a standstill, and any more than that puts it into reverse gear.
Scotland is a North European country, on the same latitude as northern parts of Russia, Canada, Japan, Alaska and Scandinavia. We're further north than a good chunk of Hudson Bay – have a look at the map if you don't believe me! Edinburgh, which is in southern (not central), Scotland, is on the same latitude as Moscow more or less. True, we don't get this every year, which is why our ski resorts have been doing badly over the last decade or two, and we are blessed with the Gulf Stream, but that still doesn't cut it.
So why does Scotland have such a problem dealing with snow?
I suspect that the answer is in fact a kind of provincialism – provincial thinking to be precise. When it comes to cold winters, a lot of Scots are probably guilty of what we could call "British thinking" rather than the kind of preparation Canadians or Scandinavians have to go through before the snow even falls.
Small mercies that Scottish councils have increased their grit and salt supplies after last year's fiasco, but there is still a good deal of handwringing going on. And if last year's Christmas snowfall hadn't happened, we'd be in an even worse state.
The southern parts of the UK get very little snow, but for some bizarre reason we seem to follow their lead. Despite the fact we are much further north, and our landscape is a good deal more rugged.
And it's not just the weather we seem to have this problem with. A great deal of investment is going into renewable energy sources in Scotland, all of which seem to be geared towards serving south east England, rather than Scotland's own economic and social needs… or even supplying it to other countries. Our modern infrastructure is still largely geared towards reinforcing an outdated centralist model, which in turn, many Scots seem to be all too keen to imitate.
When it comes to the snow, Scotland needs to look to countries which actually know how to deal with it. Countries whose experience is more like ours.