Save Leith Waterworld – We Have 40 Days To Reverse An Outrage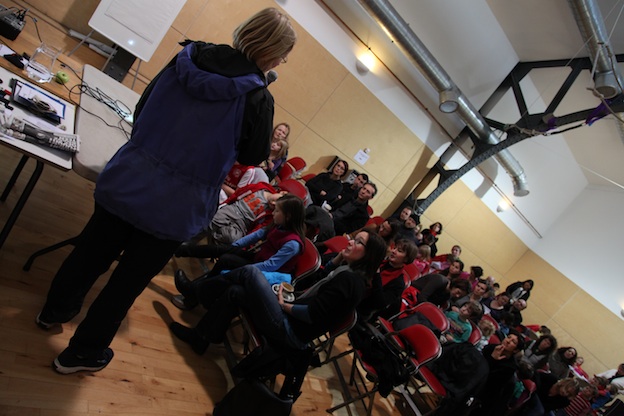 It has come as a shock to the local community that Leith Waterworld is set to close its doors for good on Monday 8th January.  This shabby outrageous decision was being kept hidden from the local community but leaked out this week and has now been confirmed.
No one can deny that Leith Waterworld is a much-loved community asset.  Kids adore it, it's always busy, and it's the only swimming pool in Edinburgh with flumes to play on. Although the pool is only be open three days a week in term time (the Council have been trying to run it down and close it for years) on the days it is open, come rain or shine, there are long queues of folk waiting to get in.
Leithers cannot believe such a callous anti-social decision has been taken behind their backs.  The justification given – that the Commonwealth Pool will be a viable alternative when it re-opens next year – simply defies belief. The Commie pool is miles away from Leith.  Parents and kids need a facility they can get to easily.  If Leith Waterworld closes many folk may no longer go swimming.
The only other pool in the area, Victoria Baths, will have incredible pressure put on its limited space and resources which will be entirely detrimental, especially to the many adult swimmers and pensioners who use it regularly.  What sort of message is this to send out when regular exercise, such as swimming, is considered a must for lifelong health?
The running costs at Leith Waterworld are not astronomical. There is an annual £300,000 deficit.  This is peanuts compared with the £1 BILLION being squandered on the universally-despised trams – which is now little more than a Council vanity project, a glorified single-route airport bus, made even more absurd when there's a perfectly good airport bus already operating.
This disgusting attack on the community of Leith is yet another stupid decision taken by those in charge of Edinburgh.  Make no mistake people are absolutely livid about this and the decision will be fought tooth and nail.
Time is against us but already, on St Andrew's Day, 25 local kids (and 50 adults too) met at Out of the Blue to launch SPLASHBACK! – a community campaign to keep the pool open.
Some artistically minded folk at SPLASHBACK! have already built a battle SUB (Swimming Utility Bus) and have begun campaigning and petitioning outside Leith Waterworld.
The first campaign meeting of SPLASHBACK! is this Monday 5th December, 6-8pm, at Duncan Place Resource Centre, 4 Duncan Place, Leith, Edinburgh, EH6 8HW.  All welcome.
The campaign website is up and running at  Splashback!  Updates on Twitter can be followed at @splashback   If you live in Leith, or want to help in the campaign, it's definitely worth adding your email address to on the website.
Kids in Leith deserve much better than having their swimming pool stolen away from them by uncaring, spineless councillors. This is one cut too far.  Every councillor, MP, and MSP in the surrounding Leith area (and the Council itself) needs to be lobbied intensively as a priority.  And reminded too that Council elections are looming on the horizon in May…
Many imaginative campaigning ideas have already been proposed which will be discussed on Monday.  All options are being kept open and new ideas are welcome.
Resistance is not futile.
Kevin Williamson (parent of two wee kids who love Leith Waterworld and have a lot of fun there)