Austerity vs Hope: We have a Choice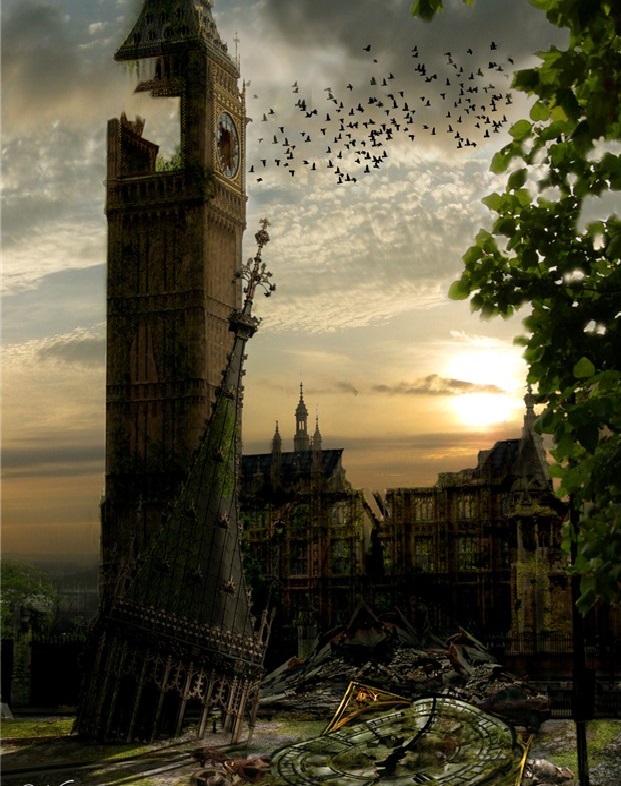 Jonathan Shafi has a memo for Osborne, Carmichael, Clegg and Cameron.
Alistair Carmichael in the recent televised debate with Nicola Sturgeon said in reference to spending cuts and austerity, that the coalition government in Westminster were facing 'difficult choices'. We hear this sort of empty, intellectually rudderless phrase from the Westminster coalition almost every day. Empty phrases, that they wrongly believe account for or divert enough attention away from the destruction (and that is the only word for it) that they are wreaking across society.
Those 'difficult choices' about the economy are reflected in Osbornes Autumn budget. In truth, you don't need to read it to know what it will entail: more spending cuts, higher pension age, the continuation of what is officially the most intense fall in living standards since the Victorians. The UK is now so far down the path of privatisation and austerity, that deviating from it will take a movement on the scale of the Chartists to turn back the tide. 20% of young people are unemployed, and today they are told they must work until 70 before receiving a pension. And even when they find a job, it is statistically likely that it will be poorly paid, impermanent and without career prospects. It is a sad fact that for the poor death is more likely than seeing retirement. This is life in 21st Century Britain: it's grindingly unjust, and it's getting worse.
After the budget was delivered the Tory benches turned into braying, heckling yobs. They may as well live on a different planet. Unfortunately, they are calling the shots and they are ruthless in doing so: 350,000 people since April this year have had to rely on foodbanks to survive.
Crisis management
All of the Westminster parties have constructed an essentially false narrative around the economic crisis. Firstly, the broad claim is that the problem with the economy is the amount of spending allocated to the public sector and to services and so on. Only through cutting this – and with it the living standards of millions of people – can the economy be returned to strength, the argument goes.
But, as James Meadway of the New Economics Foundation explains:
Austerity was never necessary – Britain's government debt rose because of the financial crash of 2008, not because of 'excessive' government spending. In fact, until the crash, the last Labour government spent, on average, less as a share of the economy than the previous two Tory administrations spent. But even with the crash, our government debt is a similar size, relative to our economy, as Germany or the US. Austerity was a deliberate choice by this government, as Cameron has now all but admitted. They imposed it because whilst even the IMF now admits it hurts real economic activity, meaning fewer jobs and lower wages, it's good for finance. Austerity means whoever holds government debt gets paid, whatever else happens, and financial markets love that. They don't care about the collapse in living standards or youth unemployment. And neither does their government.
What is actually happening here is that the Tories are using the economic crisis to pursue far more profound ideological objectives. They are choosing quite deliberately to make working people pay for the crisis, and to create, in Cameron's own words, an era of 'permanent austerity.'
When the bow tied Cameron made this dystopian proclamation in a recent speech he may have said a little too much. They now publicly accept, it seems, that their policy is only partly concerned with economic recovery. What they are really concerned with is rolling back all the gains made by the working class since 1945. Theirs is a privatised society, where capital is all powerful, democracy run roughshod by corporate interest, and where the pay day loan companies flourish. Theirs is a society not based on human solidarity, but on individual greed, self interest and the decimation of workers rights.
A Long-term Strategy
This is not a flash in the pan. This process which we have seen unfold for several years now is not easily stopped. And it won't be stopped by a Labour government from Westminster. Britain's ruling class is an old one, and experienced too. They have been through many battles, and sometimes pushed to the edge of defeat. Britain has seen its share of uprisings and revolts, from the 1926 general strike, to the set piece union battles of the 70s and 80s, to the mass mobilisations against the war on Iraq.
But one thing in particular they do well is to plan for the future. Thus Thatcher's achievement was far more than defeating the miners, but to define the coming decades socially and economically. To wed society to neoliberalism and to ensure that her economic doctrine would survive regardless of who was in power, Labour or Tory. The only thing that has changed is that this generation of Tories are increasingly radical in achieving their goals. They are embedding what will be the shape of things to come for a long time – not withstanding nothing short of a mass peoples movement that will challenge neoliberalism. The Office for Bugdget Responsibility says public spending by 2018-19 will be its lowest as a % of GDP since 1948.
It is that serious, and it is that stark. Everything, from the bedroom tax, to attacks on the disabled, the raising of the pension age, the hundreds of thousands now reliant on food banks and so on, is part of the logic of the system defended by a tiny, privileged elite. For them, the 'difficult decisions' that Carmichael and his like speak of are not so difficult. In fact it's quite the opposite. The richest 200 people in Britain have a combined wealth of £218 Billion. That figure is nine times as high as it was in 1989. This is no freak of nature: this is by design. As the World Health Organisation corroborate, child poverty in Britain is avoidable. It is in their words a 'policy choice'. Whenever you hear them say 'these are tough times, and in leadership is about tough decisions' just remember that rhetoric is saved for only two occasions: undermining peoples living standards, and going to war.
These policies affect every area of life. Gary Patterson a student commenting on the long-term impact on education said:
Osborne's confirmation of the student loan sell off now sends us spinning towards the extremely damaging US student loan system which, increasingly building towards financial meltdown, buckles generations under massive debts without the securities provided by a publicly-provided interest-free loan. The commercialisation of education is almost complete, in little than a couple of decades we have moved from a system of tuition-free grant-supported system to a degree costing tens of thousands with opportunistic profiteering and capitalisation of study.
'If you don't like it, vote in a different government.' That's the mantra that emanates from the stale consensus in Westminster. But precisely because it is a consensus, interlinked with financial and corporate power in the City, it is also an argument that is historically and intellectually bankrupt. Not least of course, despite Carmichael's pleading, because we didn't elect a coalition government, and we didn't provide a democratic mandate for the Etonians to live out their wildest dreams. Democracy has been sold out from the start of this government. As it was with Iraq, we have seen nothing but failure from Westminster, and that failure has been borne by the majority of working people while the top of society has flourished. If there is a deficit worth considering – it's a democratic one.
Making the break
There will be millions of people who watch Osborne and the budget and recoil. Many will be worried about the future. Many more will already be at levels of economic despair that the budget feels irrelevant. On every level: economic, democratic and social, this government are not only out of step with people, they are stepping on them. Repeatedly. Real earnings are down 6.4%. Prices have increased faster than wages for 40 out of 41 months in the last 3 years. Luxury goods sales continue to go through the roof.
Despite this situation, the politics of Westminster is a minority sport in Scotland. Already the referendum process is opening up the possibility for real social change. The White Paper – minus the corporation tax cut – is a world away from what is being proposed by Westminster. Where is a society based on justice and community, democracy and peace going to come from? No one can now argue with a straight face that it is from Westminster.
Challenging the establishment successfully is not easy. But voting against them in the referendum is an important staging post in the history of the relationship between the British ruling class and the population at large. But this is not a just a protest. It can be a catalyst for action that can bring about real social change. We can propose, in much more favourable terrain, and with the political momentum of a victory against the British state behind us, a genuine break from the neoliberal orthodoxy and the revolving door corporate-state that we know works for the few against the many.
Osborne, Carmichael, Clegg, Cameron: your time is up.
***Please support Bella's work in 2014 by donating here – thank you.***