TINA Lives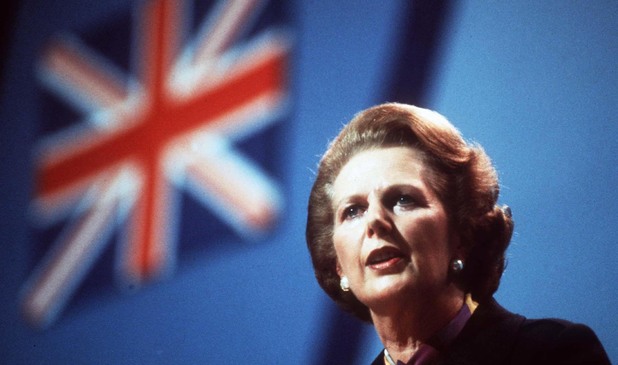 The thing that scares career politicians that have overseen the closure of minds, options and political differences over the last thirty years is people stumbling across the possibility of real change. The cybernat stories that have been splashed about all week are not really about political dialogue, pretty much everyone knows there's nutters out there and pretty much everyone knows that just acting abusively is going to ultimately backfire and harm your own cause. It's not about dialogue and it's going to fail as an attempt to frame the debate, particularly in light of revelations like this.
No, it's an attempt to shut down voices, it's a return to TINA:
There is no alternative (shortened as TINA) was a slogan often used by the Conservative British Prime Minister Margaret Thatcher. In economics, politics, and political economy, it has come to mean that "there is no alternative" to economic liberalism—that free markets, free trade, and capitalist globalization are the best or the only way for modern societies to develop. According to TINA, economic liberalism is the only valid remaining ideology. Cabinet minister Norman St John-Stevas, one of the leading "wets", nicknamed Thatcher "Tina".
What the unionist campaign is confusing is people making people who are making the case that 'things could be improved' – holding out hope, aspiration for a democratic settlement and challenging the status quo with hatred.
As today's ICM polls shows significantly, this is beginning to have some impact. The reason to feel positive about this poll isn't the momentum for Yes it's the reasons given for this change:
• Increasing numbers of people believe a Yes vote will benefit Scotland's economy
• A significant rise in support for Yes from women
• Rising numbers of people believe a Yes vote will lead to higher pensions
• A growing belief there will be more equality in an independent Scotland
That's what scarey for them.
Aaronovitch has got himself in a right old sweat, foaming at the mouth about the very possibility of aspiration for change in The Times. He wrote: "The Yes campaign is sophisticated and fights clear of the old anti-Sassenach stuff that used to characterise some nationalism. No woad or bare bottoms, but rather a constant suggestion that – sadly – the Scots are one thing and the English are another, and that they are becoming less alike."
This disgraceful attempt to articulate and describe what's self-evident in policy differences is clearly unacceptable to the media elite. Having had our attention drawn to it we were already to respond. Thankfully there's no need as Iain Macwhirter does such a fine job in the Sunday Herald today, in an article which not so much skewers Aaronovitch's diatribe as eviscerates it he writes:
Scotland remains as resistant as ever to not only Faragism, but also Conservatism. Yet, this apparently self-evident truth has come under challenge recently by London-based commentators, who resent the idea that the Scots are somehow more right-on than voters in England. The Times columnist, David Aaronovitch, last week took Scottish writer Lesley Riddoch to task for peddling such ideas. He's even invented a word for it: "othering", which apparently means making arbitrary, moral distinctions between Scots and English people.

Aaronovitch thinks we're just hiding our woad behind a gloss of liberalism. So, for the avoidance of doubt, let me make it clear that Scots are no better or worse than English people, morally or in any other respect. This has nothing to do with genetics or national character, but political culture. It is simply that there is no significant party of the political right in Scotland any more.

The Tories were wiped out in Scotland in 1997, and remain profoundly unpopular, with only one MP. They were only saved from oblivion by the creation of the Scottish Parliament they opposed, and even there they have made virtually no progress despite being led by an attractive and intelligent young woman who happens to be a lesbian.

This difference in political culture pre-dates the referendum and the Yes Campaign, and it isn't really to do with nationalism.
Cowdenbeath was a disaster for the SNP, but it's one that it would have predicted and will be more than offset by the Yes polls coming in. It represented another nail in the coffin for the idea that the mysterious UKIP would creep northwards bringing its half-baked comedy fascism.
The reality is the very independence debate has killed TINA forever and is opening up a stream of new ideas and forces on a sea of possibility. You only ever hear about Cybernats, not Digital Republicans or the new civic voice of optimism based on hope not hate that's engaging with ways of taking us all forward. That's what's really happening, that's why we'll win.