Labour Scotland and the Death of Devo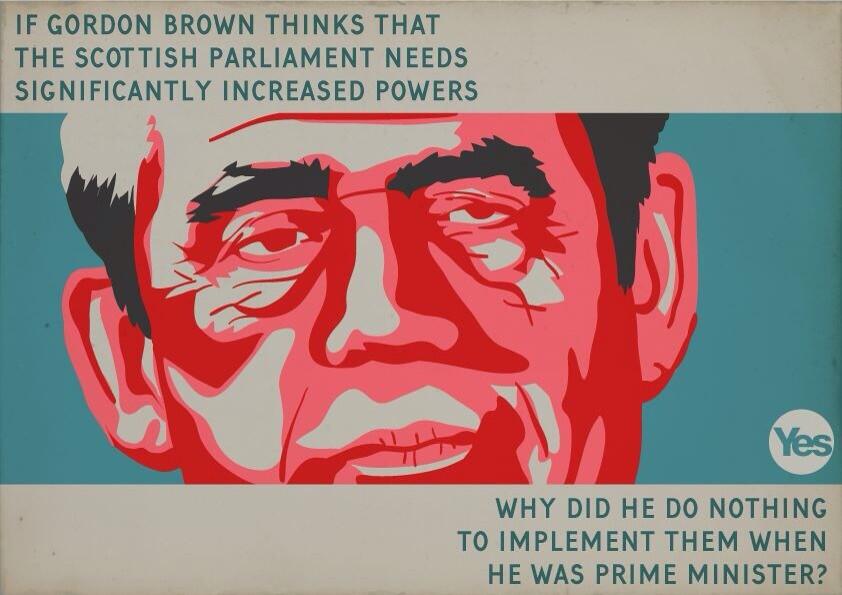 With Carol Fox joining Women for Indy, and 27% of Labour voters already plan to #voteYes (32.5%, excluding undecideds) –– Labour meet in Perth today beleaguered and in disarray as their Devo Nano plans fall apart under the first, and cursory public scrutiny.
Just two years after announcing its "Devolution Commission" the plans are being widely rubbished.
Ben Thomson of the Devo Plus thinktank, described the #DevoMess as "just tinkering with the current system", while commentator Gerry Hassan has written ('The Strange Story of Scottish Labour'):
Fifteen years into devolution, Scottish Labour still show little sign of having developed a mission for the Parliament and its politics they played a huge part in bringing about. Until they do they will continue to find themselves pushed to the margins, speaking for a declining part of the country, while others shape and embrace Scotland's future.
Here Andy Wightman takes apart the plans for devolution of the Crown Estates, arguing: "So the Scottish Labour Party agrees with the Scottish Affairs Committee's recommendations (full devolution) and hopes that the Conservative/Liberal Democrat Coalition Government will implement them (despite it having made clear that it won't)." The Financial Times has said that by trying to take account of "deep divisions among Labour members about how much power to transfer to Edinburgh, the package was far less bold than had been suggested by the party's devolution commission in an interim report last year".
These figures aren't partisan tribalists, they are independent commentators. Their verdict is damning.
At it's simplest the problem is that the plans would leave  leave 85% of welfare and 80% of tax powers in the hands of Westminster governments we didn't elect. But the problem is deeper. The commission itself, its makeup its process and its announcement seems closeted and hide-bound. Scottish Labour operate like some sort of sect. Gordon Brown pops up with his variant BT campaign, like his own Praetorian Guard and the commission itself comprises only three MPs, three MSPs, one MEP, and one councillor.
There's very little light and day – democracy some would call it – about the entire process. It's a defensive posture. A retreat into comfortable language, even if it remains utterly unconvincing.
This was to be the jump-pad for Labour to regain some credibility and to entice the public by a clear benefit from voting No. They were going for some constitutional sabotage, muddy the waters with some alluring ideas for the wavering voter.
Instead it's been a disaster with the 40% figure dissolving into the political ether within hours of it being announced. Commenting, Ben Thomson, Chairman of Reform Scotland and Devo Plus, said: "Labour's proposals increase the Scottish Parliament's tax-raising powers by less than 5%, and represent only 26% of Scottish Government expenditure, which falls well short of the 40% they are claiming.The report is clearly motivated more by short-term referendum politics than a real desire for significant further devolution." See more here.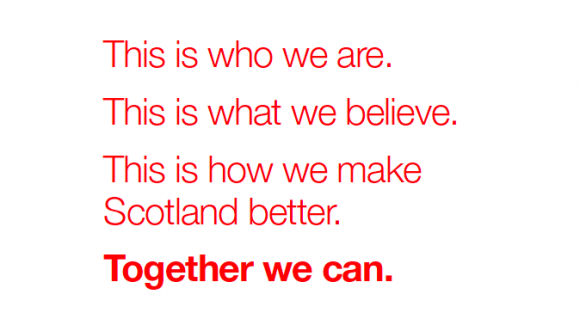 The problem from here is not Labour's botched 'Vote No get More' pitch. The problem is their deep-level incoherence .  The problem is not the charisma and policy void of Ed Miliband, or the weird car-crash communicator that is Johann Lamont, nor is it even the Mad Dog antics of Ian Davidson or others. The problem is that they don't know the answers to their own questions: "This is who we are.  This is what we believe. This is how we make Scotland better."
None of this is clear. The truth is that nobody knows who they are, what they believe or that they have the feintest idea who to make things better.