Grandpa Park
As the British State gets ready to celebrate the First World War, Bella welcomes this evocative family reflection…
Pride is perhaps the most difficult of the human emotions to rationalise. Pride in our family, in the scientific achievement of a long dead compatriot, in the burst nose of a bully who pushed once too much. All very different, yet all evoke a similar reaction. Pride in war is perhaps the most controversial. Undoubtedly, though, it's something I felt it as a wee boy in Ayrshire when my Grandpa McLeod would regale me with tales of his role in the Battle of Crete.
It's not wrong, it's part of the entirely normal, and probably innocent, indoctrination sons and grandsons have had since the dawn of time: war is heroic, and to win in battle brings glory. He'd rhyme off the weapons he fired in the Commonwealth's ill-fated, short-lived, defence of the island in 1941, "I fired Bren guns and Sten guns, three inch guns and four inch guns, all sorts of anti-aircraft guns," amongst tales of waking officers as unexploded shells lay by their tents, and counting to ten in German.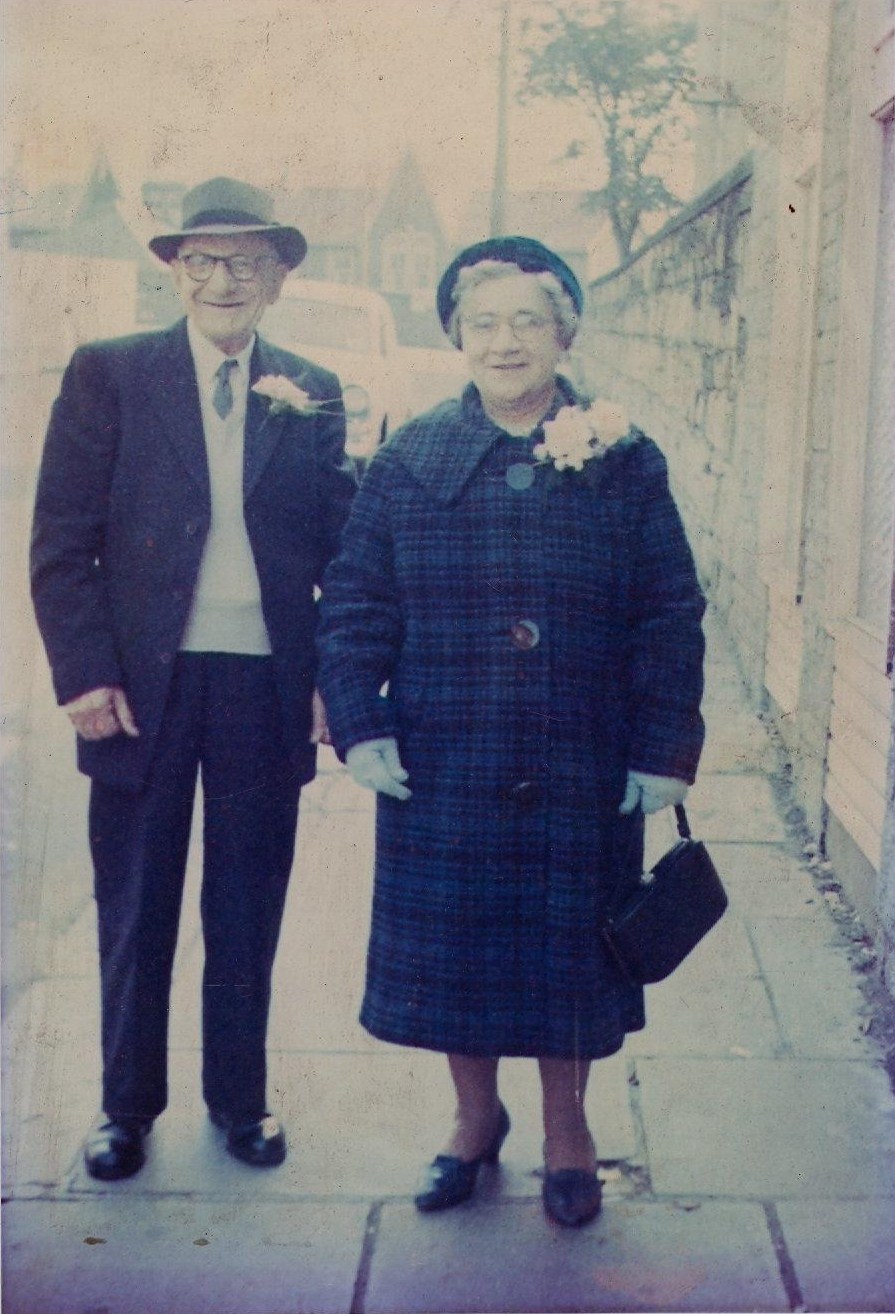 Of course this was sanitised heroism for wide-eyed 1980s grandchildren – he never killed a German, or so the story went. The rest of the war, which to me seemed more Kelly's Heroes than Stalingrad, was spent as a POW playing cards with boys from Glasgow across the camps of Europe, before being rescued by Uncle Sam in Italy, and wherever he is now, he'll still be using the matches he won from his pals. Through the blue-grey haze of his roll-up smoke, I can see him now in his chair, his eyes smiling in reminiscence of the four years he spent in the midst of the largest war we've yet managed to get ourself into.
From the relative comfort of 21st century Western life, we look at seemingly impossible situations and wonder how past generations can at times reflect on them like they were nipping oot for a loaf – war was what happened, we got on with it. Perhaps when these situations present themselves, it's human nature to make the best of them, and we'd do the same. Or maybe he didn't think the POW camps were all that bad in comparison to the Anderston slum in which he grew up.
It was in the same house that I first heard tell of my great grandparents. At lunchtime from primary school I'd visit, where my grandmother, the first ravages of Alzheimer's beginning to erode her memory, would occasionally ask, "Do you remember Grandpa Park?", who died a few years before I was born. His heroism was something I didn't quite understand, or certainly it wasn't something I considered as glorious as that of my Grandpa McLeod. The Great War was far less exciting than World War II. It had no decent films, no Spitfires, and the photographs had an eerie, ghost-like quality to them through which I felt the hellish echoes of working class Victorian Scotland.
In his mid twenties when war was declared, John Park, my great grandfather, had moved from Ayr to Glasgow, where the patriotic call to arms of the First World War bugled from every newspaper and street billboard. Through the mirk of a century, and with a public which is arguably more aware of governments and their manipulation, even today this would stir all but the hardest of spirits. Your neighbours, your friends, your family, your football team are off to the trenches, and they need you tugs at the heartstrings, undoubtedly, and it's little wonder so many volunteered.
Certainly the propaganda hasn't changed in a hundred years: Tell the working classes an unjust war's not about dying for the Duke of Buccleuch's grouse moor or Halliburton's oil but their neighbour and their country, and they're a jolly sight more likely to volunteer, you see old chap. Despite being offered the fame of a victory swift and glorious over the dastardly Hun, it was a temptation my great grandfather managed to resist, and he was quoted at the time as saying how he would "not kill his brother man."
A proto-Scottish nationalist, a socialist steeped in generations of Ayrshire tradition, hierarchical structures, pomp and ceremony, were dismissed, "The pope in Rome? The king of England?", and he refused, until his dying day, to stand for God Save the King or Queen in the picture halls of the county. Then came his feather for 'cowardice' for refusing to enlist. "Tell them tae keep sendin' them, Ah'll mak' a pilla" – the British Empire dismissed by the laugh of five foot Ayrshireman. Eventually, threatened with prison when conscription arrived, he signed up as a medic and helped those who needed it most.
As it marks a centenary since the outbreak of the Great War, it is time for the United Kingdom Government to issue an apology to the men who received their feathers. An apology not only for their attempted humiliation, or for sending their friends and their communities to massacre, but as a way of admitting, without saying it, that conscientious objectors to the Great War were right.
Earlier this year I wrote to both the Scottish National Party's defence spokesman Angus Robertson MP, and Phillip Hammond, the Secretary of State for Defence, asking for such. Unfortunately, Mr Robertson was unable to assist me in the matter and, unsurprisingly, I received no response from Phillip Hammond. The great men in the great halls of power are still doing what they see fit, and that doesn't seem likely to change.
It would, however, in light of my great grandfather's reaction to his feather, be entirely wrong to become embittered by the MPs' reaction. Come the celebration of the outbreak of the Great War, I'll simply think of my ancestors who fought in wars for the good of mankind, and in the wars to perpetuate the greed and tradition of inbred, tweed clad dullards. I will of course have a white feather on my breast – Edwardian tool of humiliation, 21st century badge of pride.