Open Community in the New Scotland?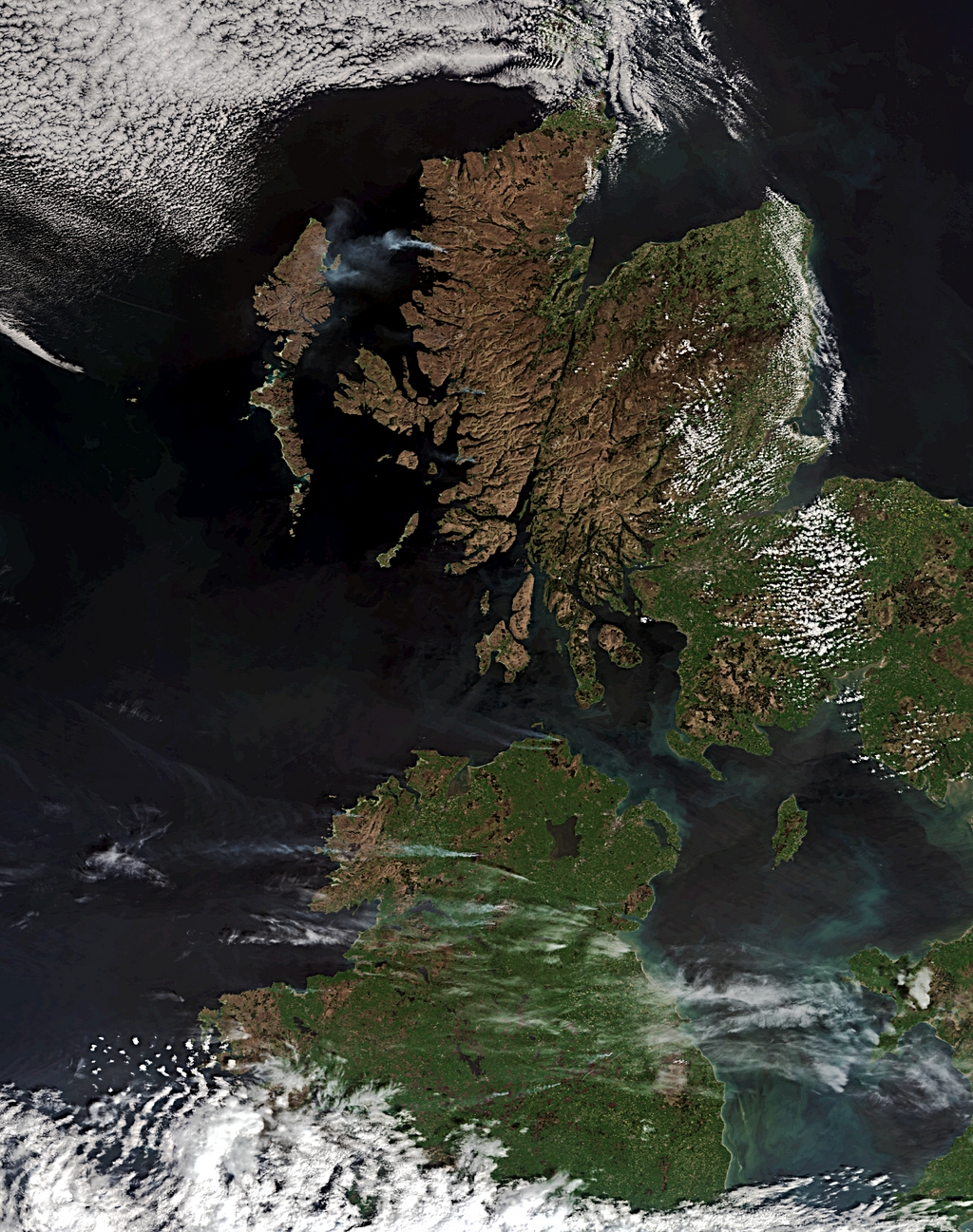 Angela Haggerty on the need for diversity and openness in the Yes campaign as a reflection of the wider aspiration for a diverse and multicultural Scotland.
Whenever I bring up the question of the Irish community in an independent Scotland, I hit a nerve among a section of Yes campaigners.
There is a 'nothing to see here' dismisiveness that leaves a lot to be desired, especially when voters are making one of the biggest decisions of their lives within the democratic process. I don't often venture into the Twitter debate on independence because I find it unproductive. People often either agree staunchly with one another or they spend their time sniping at those who see things a different way. It's not productive, it's not educational and on an issue like this it's just not for me.
If I'm to have the debate at all I mostly have it in person; at work, down the pub, with friends, wherever it comes up. I've yet to meet any hostility in those interactions.
What has struck me about so many of those conversations in Scotland, however, is the strength of feeling in much of the Irish community from voters who fear the cultural landscape in an independent Scotland, who fear they may be left vulnerable within a minority that has faced decades of hostility and discrimination.
I've seen men and women – usually older voters who remember the days of blatant discrimination all too well – show genuine fear when discussing their concerns about living in an independent Scotland. Those fears may be misguided – things have changed by a long way since the days of 'No Irish need apply' in Scotland – but they are as real as the words on this screen for those who are considering their options. When the referendum vote is narrowing and every vote counts, those votes count too.
Having recently brought the issue up almost absent mindedly on Twitter I was met with an incredulous reaction from some quarters and told it's simply paranoia, just the Catholics stirring up hatred and religious identity deserves no place in the independence debate anyway. I was taken aback, to say the least. Indeed, prominent Yes voice Natalie McGarry (@NatalieMcGarry) became so animated that she tweeted advice to others that it's best not to engage with those of a 'religious persuasion'. She went as far as to describe the issue of religion in the independence debate as 'disgusting'.
Yet, figures out only days ago showed that Catholics were again in the last year the most targeted group in religious crime figures. Catholicism was the religion targeted in 63 per cent of charges in 2013/14, a particularly significant number when the size of the Catholic minority in Scotland is taken into consideration. Protestantism accounted for 29 per cent of charges, Islam eight per cent and Judaism two per cent.
Within those anti-Catholic figures also lies a hate that has been a poison in Scottish society since the mid-19th century – anti-Irish racism. Almost all of the derogatory terms for Catholics that are part of the urban Scottish lexicon are strongly connected to Irishness; fenian, taig, tarrier.
I personally have been targeted by race/religious hate. Earlier this year a 41-year-old man was sentenced to six months in prison for targeting me in a case that was covered by national broadcaster Channel 4 News. Indeed, had it not been for the work of the London-based news outlet Police Scotland would have missed the evidence. Alex Thomson and his colleagues at Channel 4 News were not squeamish about tackling David Limond and the hatreds that culturally authorised him to target me. For David Limond, I was simply 'taig of the day'.
My recent relocation to London for my job has felt like a weight lifting from my shoulders. I no longer use a fake name for fear of being attacked because I'm 'on the wrong side'. My work as an editor on Phil Mac Giolla Bháin's book Downfall, about the financial collapse of Rangers, identified me as a worthy target of relentless racial and religious hate and it had a real effect on the way I lived my life in Scotland.
My case is one of only a number of incidents in recent years that have fuelled fears for some in the Catholic minority. The experiences of former Celtic manager Neil Lennon were high profile and utterly shameful. His time in Scotland was plagued with abuse, threats, physical assaults and attempts on his life. He was despised by his haters because of his Irish Catholic background.
In another incident last year, British soldiers took part in a sectarian sing-song in front of 50,000 people at Ibrox stadium. Neither Police Scotland, the Scottish authorities nor the Ministry of Defence took action despite national media coverage of the incident and video footage. One soldier was pictured holding a scarf alongside Rangers fans which demanded: 'Keep Ulster Protestant'.
The notion that a Yes vote for independence will result in a cultural utopia where bigots and racists no longer exist is incredibly dangerous. The bigots and racists already exist. They will continue to exist in an independent Scotland, and they could end up with some power. No scenario can be ruled out. Only months ago independence campaigners gleefully promoted the 'no UKIP in Scotland' line, except the voters disagreed and UKIP gained its first MEP.
It is not inconceivable by any stretch of the imagination that these issues are influential for voters who belong to a minority that remains consistently the most targeted ethno/religious group in Scotland. The failure of Scottish society to fully recognise and respect the Irishness of many people born there is a key part of that residual anxiety about Holyrood with full state power. The Holyrood-approved marketing slogan is: 'One Scotland, many cultures.' Really?
Yes campaigners should be grabbing this debate and taking it on. Instead, raising the issue is often met with a hostile response on social channels. If voters are to be persuaded that they have a safe and welcome place in an independent Scotland, they should not be closed down when they bring up their concerns. Every vote counts.
This is the time for people in Scotland to ask what kind of country they really want to live in. We all have a place in this debate, and we should make sure we take it.