Songlines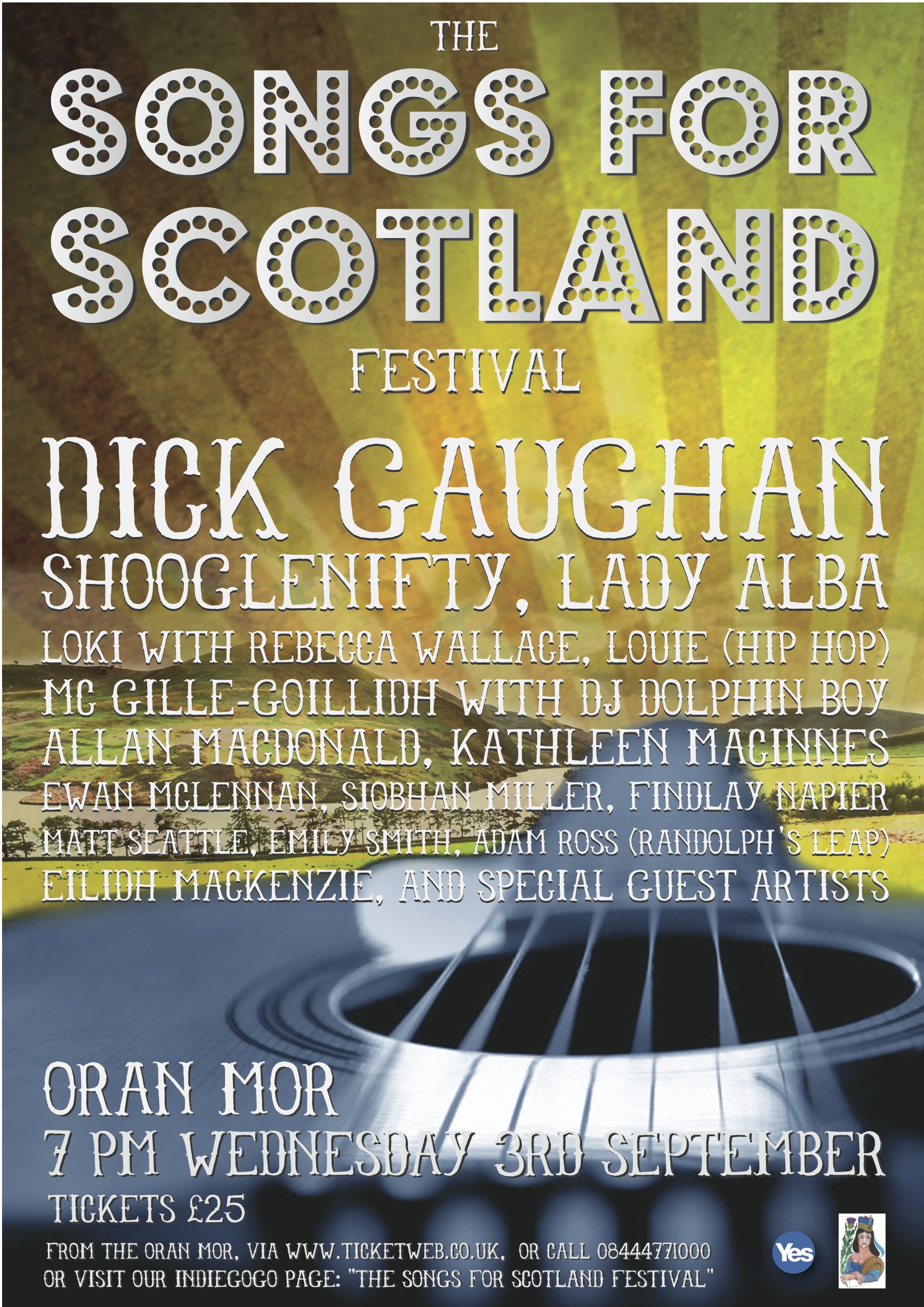 Our Songs for Scotland concert has met its target 19 days ahead of schedule. But we still have tickets available. Because we've had donations and people have bought advance sales of the album, it means we've met our target but this DOESN'T mean we've sold out of tickets.
SO GO HERE TO GET YOUR TICKETS NOW. Tickets are £25 each with a (very few) concession tickets left at £15.
We're about to plaster Glasgow with posters and would appreciate your support sharing this link and promoting the event.
As Vonny Moyes put it:
"These aren't just songs for Scotland; they're songs of hope, and a beacon for those whose belief falters, or who can't find courage in the bluff and bluster. Come along, bring your friends and make memories of a night untainted by the polls and electrified by progress. Regardless of what happens on September 18th, we're about to walk into a hurricane; this wee gig is a moment in the eye to remind us why we're doing it." 
See the irrepressible Stanley Odd here …