Opposing Israeli Occupation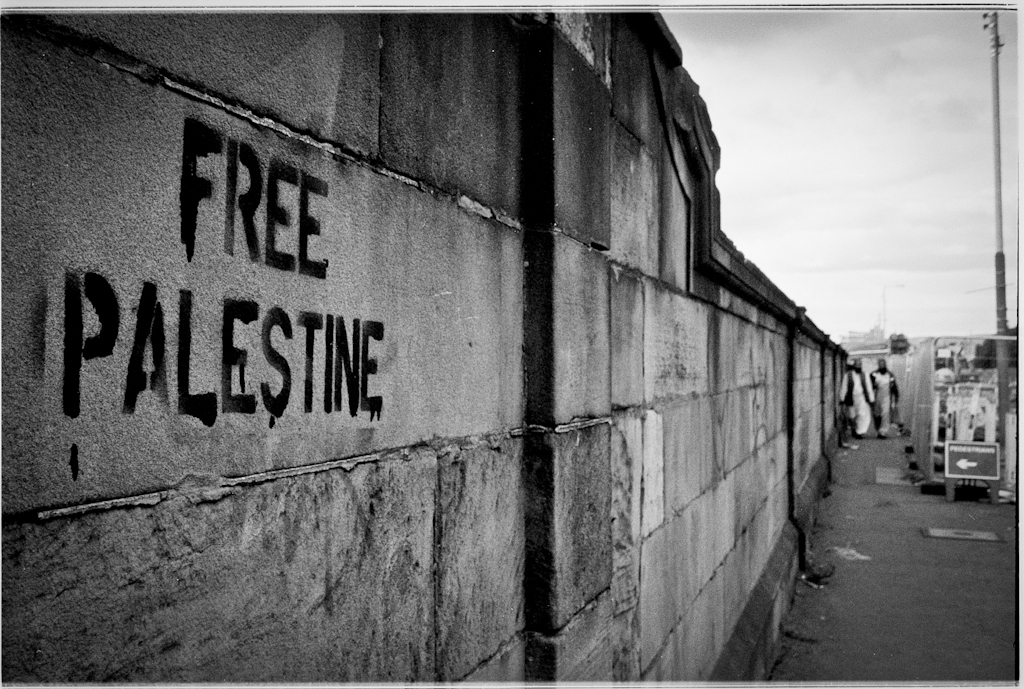 The EU must do more to oppose Israel's Occupation of Palestine, starting by hitting them where it hurts: their economy.
Years have passed since Europe started calling on Israel to end its policy of building illegal settlements in occupied Palestine, to no avail.
The EU's new Foreign Policy Chief, Federica Mogherini, said on 5th November that Israel's decision to build more settlements "seriously calls into questions Israel's commitment" to peace. But that is what Europe has been saying for over a decade now.
We can even list Europe's reproaches to Israel: EU Foreign Affairs Ministers declared in 2008 that "settlement activity, including natural growth, must end as a matter of extreme urgency", the next year they called on Israel to "end all settlement activity and dismantle all outposts since 2001" and in 2010 they reiterated that settlements were "illegal under international law and an obstacle to peace", yet Israel continued. The 28 member states then announced in 2011 that they "deplored settlement expansion, which runs counter to the Quartet's efforts", in 2012 Europe was "strongly opposed the settlement expansion which undermines the peace process", it again "deplored" more illegal constructions in 2013 and, again, "called on Israel to halt settlement expansion" earlier this year.
The result is damage to Europe's – and Israel's – credibility in the region.
Despite this, the Israeli Government is increasing the pace of construction. Since the 1993 Oslo Agreement, in which Palestine and Israel recognized each other's right to exist, an extra 55,000 homes have been built for new Israeli settlers in Palestine's occupied territory, thanks to an annual $6 Billion of public Israeli money. Again in full violation of international law, 15,000 Palestinian homes have been destroyed, while 11,000 Palestinians from Jerusalem have been forced out since 1993.
Europe's repeated but mild protestations have failed, and the situation is getting worse.
Today, 4.5 Million Palestinians live in 167 enclaves surrounded by 450km walls and 542 military checkpoints. Israel's occupation and settlement policies have brought about 45 fully segregated roads; 60 Israeli-only bridges and tunnels; even bus lines are now settlers-only, remeniscent of 1950s America with its whites-only buses. The fact is that segregation is not only shameful, but also questions Israel's credentials as a liberal democracy.
Following thousands of forced displacements and weekly bulldozing of houses, added to the new Israeli settlements, Palestinians are being stripped of their land but also their crucial access to water. On top of this land grabbing, the UN states that in 2011 alone the Israeli army destroyed 34 cisterns, 21 wells and 89 other water facilities, many of which were funded by Europe's taxpayers. As a result, while an Israeli consumes 300 litres of water per day on average, a Palestinian barely uses 70 – well below minimum WHO standards.
How will Palestine's youth perceive their Israeli neighbours as they grow up stripped of their land, water and even freedom to move from one village to another without segregation and daily humiliations?
That's why I'm asking for an EU-wide labelling of products from Israeli settlements in Occupied Palestine. For the same reason, I've urged UK Foreign Secretary Philip Hammond to stop blocking Palestine's access to the International Criminal Court. I have further called on the EU High Representative to publish an update-to-date, public list of EU-funded development and humanitarian projects which have been destroyed by Israel – millions of euros paid by our citizens to provide Palestinians with houses, schools, hospitals and clean water.
I now call on the EU to take bolder action and a bolder stance against Israel's continued and destructive settlement policy before it is too late. The European Council has failed to voice its concern over Israel's worsening segregation of Arab Israelis – Muslims, Christians and Atheists. It has condemned repeated settler violence against Palestinians, but is forgetting that the solution is to dismantle Israel's settlements rather than to push Palestinians further onto the fringes, where there can be no possible peace between Israelis and Arabs – whether in the form of one state or two.
We, as Europeans, hold a historical responsibility for the world's longest conflict. Europe cannot remain idle; we must take the initiative from the United States and lead a genuine strategy to bring something this region terribly lacks: hope.
Alyn Smith MEP sits on the European Parliament's Foreign Affairs Committee. He can be followed on twitter at @AlynSmithMEP