One Nation Onesie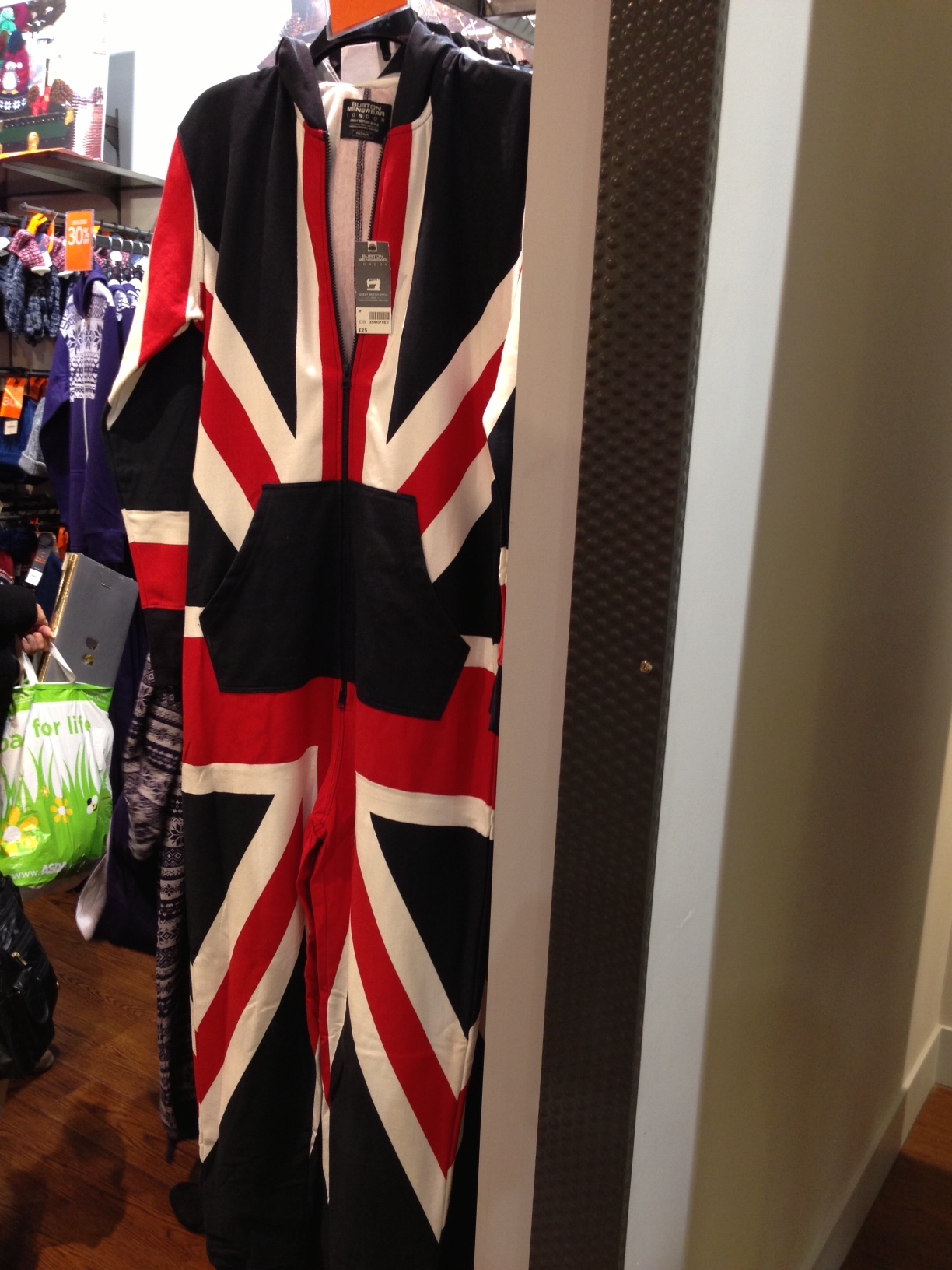 Is this the perfect gift for your Better Together loved one at Christmas? The Union Jack Onesie boasts deep pockets for receiving funds from our benevolent neighbours, a padded bottom for anyone getting a sore arse sitting on the fence and a sewn-in remote control pocket, handy for those party political broadcasts (no need to press the blue button though, all those pesky dissenting voices have already been removed so you enjoy them in complete comfort).
This fabulous One Nation Onesie, seen here in Dunfermline, is the stylish must-have accessory for any celebrating No voter this festive season.
Machine washable, just set to spin.
[Note: all your statutory rights have been affected.]