Mare Nostrum and Leading from Within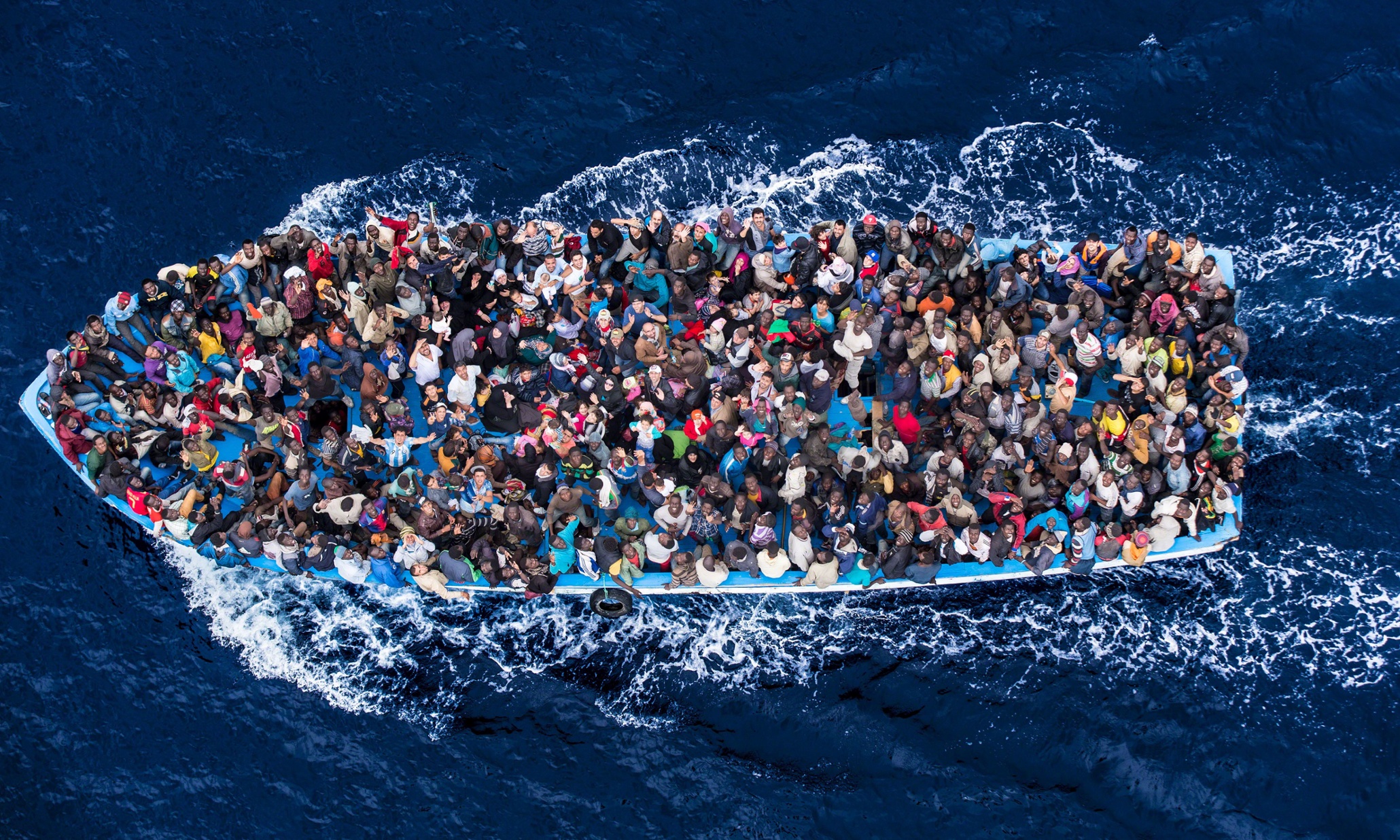 By Toni Giugliano
We'll give you helicopters. We'll send the Navy. But you can keep the refugees.
David Cameron's response to the ongoing crisis that is unfolding in the Mediterranean not only sums-up the most inward-looking debate on immigration Britain has ever seen – it highlights why Westminster desperately needs a real progressive voice in a position of power.
Last autumn the UK Government refused to support search and rescue operations in the Mediterranean for fear it would act as a pull factor and encourage more refugee crossings. Those claims were repeated until last week's tragedy. Instead of working with its neighbours to avoid more catastrophes, the UK echoed the chorus of Europe's xenophobes. By refusing to support Italy's admirable Mare Nostrum (Our Sea) initiative which has rescued around 150,000 people, Britain is complicit in the scaling down of resources that could have helped save more lives.
But suddenly, fear of the impending ballot box, criticisms that more refugees could have been saved and the public outcry led by organisations like Amnesty International and Oxfam compelled Westminster to rapidly change its tune. With only days before the election, Cameron has insisted Britain will play its part "as it always does", but, on the condition that tiny Malta and neighbouring Mediterranean states continue to shelter the refugees. As with Syrian refugees, Cameron has chosen to lock the gates of fortress Britain, sending a very clear message to people who badly need our help: sorry…we're full.
Tonight dozens more people have drowned off the coast of Sicily trying to reach Europe's shores. The reality is that the refugee crisis in the Mediterranean is not just Italy's or Malta's problem. It is Europe's problem because it is Europe's border. Does the Prime Minister think that the migrants who try to smuggle into Britain by chasing trucks at Calais appear out of thin air? In a European Union built on the principle of the free movement of people, our national borders aren't the white cliffs of Dover, but the rocky shores of Lampedusa. That's why it's in the UK's interest to ensure that Europe's borders are adequately maintained.
More crucially, Britain has failed to take responsibility for its recent foreign policy. Western intervention in Libya unquestionably contributed to the present refugee crisis, and a country that played a leading role in the Libyan conflict which has subsequently destabilised the region cannot wash its hands of the country after the shooting war is over.
Europe's immediate priority must be to agree on adequate search and rescue operations. If it can't do even that, Europeans should question what the European Union is even for. But our real challenge is to bring long-term political stability and economic prosperity to Africa. Given Europe's history of colonialism in Africa, we have a moral duty to at least try to do so. It may take decades to achieve but until it happens some of the poorest people in the world will continue to risk a watery death in search of a better future.
If Britain is eager to show leadership then it should lead so by example and support decriminalising illegal migration across the Mediterranean. More legal routes to safety will help put smugglers out of business and encourage migrants to report the people smugglers who are taking advantage of some of the most vulnerable.
But what are the chances of London adopting that policy when the three Westminster leaders can't even bring themselves to recognise the benefits of migration from within the EU? We have a Prime Minister accusing EU nationals of benefit tourism despite all evidence showing that EU migrants are net economic contributors to our society.
We have a Labour Party adopting the same narrative, branding the 2004 open-door enlargement from Eastern Europe, a 'mistake', promising to 'bear down' on immigration and even producing mugs to show off just how ostentatiously tough their new policy is.
Even the Liberals, once unashamedly pro-immigration, are defending the Government's cap on benefits for EU migrants – an extraordinary red herring, given that according to a UCL study they are 33% less likely to claim benefits than UK nationals; not to mention the irony of the 30,000 Brits currently claiming benefits in other Member States.
Given this background noise, is it surprising that Nigel Farage, according to polls, emerged from the TV debates remarkably well despite his slur on foreign HIV patients and blaming migrants for every problem afflicting modern Britain? If the leaders of the Westminster parties are too weak to stand up to UKIP's fortress mentality and at least try to shift public opinion back to reality, where will this leave Britain?
The truth is that Labour has become ashamed to stand up for the values it used to hold dear – solidarity, compassion, human dignity. It's the SNP (Scottish National Party) that is talking up the benefits of an open economy and the value of immigration. It's the SNP that is arguing that the NHS would collapse without the 40% of foreign staff who are propping it up.
Westminster badly needs a party with the guts to articulate those arguments – a party that will talk about the value of people more than the value of markets. A party credible and experienced enough to hold the balance of power at Westminster but with the vision and backbone to stand up for what is right.
Europe's capitals are watching with interest as the once great liberal Britain, now on the brink of a referendum on Europe, turns more and more inward. Scotland – it's over to you. You were asked to stay in the Union and lead from within. You can be the vanguard of progressive change… and make Westminster come to its senses.
Toni Giugliano was a candidate for the Scottish National Party (SNP) in the 2014 European Elections. He is a member of the party's National Executive.