Have Free Software licenses Become More Important Than Human Rights?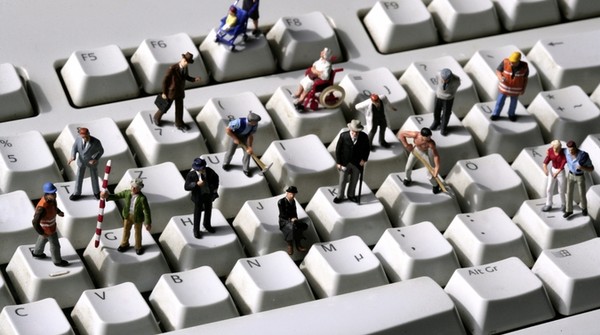 By Mike Edwards
The Independent yesterday (16/5/2015) reported that "The British government quietly changed anti-hacking laws to exempt GCHQ and other law enforcement agencies from criminal prosecution, it has been claimed."1 The Independent's report goes on to say that "Privacy International launched its challenge [… claiming] that protection provided by warrants signed by a secretary of state under the Intelligence Services Act conflicted with individuals' right to privacy under the European Convention on Human Rights." (1)
This is the story that the Government Communications Headquarters (GCHQ) has been taken to court for breaching our European Human Rights while conducting its surveillance activity, while the Conservative Government is now proposing to do away with the UK's commitment to the European Convention of Human Rights. Handy if you're a spook!
We've known for a long time now that the Security Services have the technical capability to intercept almost all of our communications, all of the time. However, this latest news highlights how any illusion of protection by regulatory or legal means can and will be overturned when it suits the state.
The Internet – Liberty and Control!
At the centre of this issue is the fact that at one and the same time the power of the internet is both to easily distribute information and collect it. It is both a tool that rebalances power away from the traditional gate-keepers of information – corporations and the state – but at the same time it allows corporations and states (which own and control the cables and computers that run the internet) to gather, store and control the use of huge amounts of information, which has massive implications for our political systems.
As the Independent's article highlights, it is quickly becoming clear that real power lies not in high-faluting concepts such as Human Rights, which can be changed or binned at will, but in the actual control, ownership and technical working of the tools that we use – in this case to communicate.
Enter software licenses!
Richard Stallman and the GPL Free Software License
Software licenses are traditionally thought of as a way to maintain ownership and control of software by those that own it. However, in the early 1980s a computer programmer called Richard Stallman, working at the Massachusetts Institute of Technology (MIT), where he and others routinely wrote and shared computer code to run on the university's mainframe computers, turned software licensing on its head.
Stallman became increasingly frustrated that much of the code that he had been freely sharing and improving upon was being bought up by companies that started to exercise Copyright control over the code and stop him and his colleagues from improving and sharing the code that they were using.
In practice this meant that Stallman could no longer read the source code, fix it if he found a flaw and improve and share it with his colleagues. In response he wrote a software license that gave away ownership rights and instead protected the user. This license was called the General Public License (GPL), and he started releasing his code under his new license. (2)
Fast track 20 years and the majority of the software that runs the internet, our smart phones, millions of our desktop computers (and a lot of the software that we use on a day to day basis) is software released under Stallman's GPL, or similar, Free and Open Source Software (FOSS) licenses.
Four Freedoms
Although Stallman foresaw the importance of his license, it is only with the development of the internet in combination with political events of the last decade that its fundamental importance to democracy has become clear to many of us.
"Proprietary software deliberately attacks the social solidarity of your community, by leaving people helpless against it. They can't change it. They can't independently verify what it does to them." – Richard Stallman (3)
Stallman defined free software as:
The freedom to run the programme, for any purpose.
The freedom to study how the programme works, and change it so it does your computing as you wish. Access to the source code is a precondition for this.
The freedom to redistribute copies so you can help your neighbour.
The freedom to distribute copies of your modified versions to others. By doing this you can give the whole community a chance to benefit from your changes. Access to the source code is a precondition for this. (4)
The power of his GPL FOSS license (and other Free Software and Open Source licenses) is that it codifies these four freedoms and gives away the owner's Copyright control of the code in order to protect the freedoms of software users. Of course, for the license to be of any practical benefit the software Source Code must be available. One important way that the availability of Source Code is maintained is via peer-to-peer file-sharing networks such as the BitTorrent network. (5)
You Can't Trust The Network, But Can You Trust Your Computer?
Because, we don't own or control the cables and computers that make up the Internet's physical network and we know almost all of our communications are being intercepted, we cannot trust the network.
Even worse, if it was not for the availability of Free and Open Source Software (i.e., software that must allow us access to the Source Code that is is based on) it would also not be possible to know what the software we are running on our computers and other devices is actually doing, which in turn, would mean that it would not be possible for us to choose to secure our communications and other data. (6)
This is not just a theoretical danger, as previously reported by Bella.7 In 2003 Munich City Council initiated a project to switch almost all the city council's 15,000 computers away from the U.S. based Microsoft Corporation's propitiatory Windows computer OS, over to the Free Software GNU Linux computer OS. Although there were many factors which contributed to city leaders supporting the switch over, project leader, Peter Hofmann explains that one of the factors was because "At the time [2003/04] there was a lot of discussion about Windows 2000 and the calling home functionality (i.e., sending information back to Microsoft without the computer user's knowledge). If you asked Microsoft […], 'which one of your programmes are calling home?', they said 'err, yeah, maybe some, or not'. So we didn't get a clear answer at that time, and we thought there would be a great advantage from a security perspective to using Linux." (Linux is a Free and Open Source computer Operating System).
Most malicious software (also known as Mal-Ware) appears to us to be innocent or desirable but is actually working to harm the computer user and/or other users on the network.
All proprietary software (i.e., software for which we do not have access to its Source Code) – like the Windows Operating System (OS) – is potentially working in this way. We have no way of knowing.
What We Know
We know that with propitiatory software we have no way of knowing what the software is actually doing and therefore all proprietary software must be suspect.
We also know that all of our communications are likely being intercepted and analysed by GCHQ based in Cheltenham, England, the National Security Agency (NSA) in the US and others.
It is also clear, as previously mentioned, that without Free Software we would have no way of choosing to secure our communications and other data.
Because we have access to software that is licensed and distributed under Free Software licenses, at least in theory we and others can look at it's source code and make sure it is doing what we think it is doing. We can also combine this with Open Source encryption technology which gives us the potential to secure our communications and other data and keep it safe from the prying eyes of the Security Services or others who would seek to misuse our information or use it to harms us.(8)
Why Worry?
The Security Services' collection of massive amounts of personal data could be used to manipulate or threaten individuals, especially those in positions of influence. As well as this risk, the macro analysis of all the data that is being collected could also be used to manipulate society and undermine our political systems – for example, by identifying emerging political movements and subduing them before they gain traction. Add to this the fact that some of those within the Security Services have had a track record of abusing their position and powers – not least with the issue of child abuse – things are not looking too good for our political systems while all of our information is flowing around the internet waiting to be collected and analysed. (9)
Time To Act
In the face of the Tories weakening protection against mass surveillance and the fact that the state's access to massive amounts of personal data threaten our political system it is time that the Scottish Parliament implemented a policy of using Open Source Free software in combination with Free Open Source encryption software to run Scotland's information infrastructure.
This issue effects all of us and especially those campaigning for political, social and environmental and economic change that potentially threatens the state and corporate interests.
There are a number of groups working for change on this issue including the the Open Rights Group Scotland: https://www.openrightsgroup.org/issues/scotland and the Scottish Green Party: www.scottishgreens.org.uk. However, the issues discussed here have serious implications for other organisations such as the Friends of the Earth Scotland, Greenpeace Scotland, The Radical Independence Campaign. Even organisations such as Citizens Advice, NHS Scotland and Police Scotland, as well as, Scotland's academic community, should be concerned about the current situation. Of course, all political parties in Scotland – including the Scottish National Party, the Scottish Socialist Party, the Scottish Labour Party, the Lib Dems and the Scottish Conservative Party – should have an interest in improving the situation in order to protect and strengthen our political system.To protect our personal freedom and strengthen and protect our political systems it is time that the Scottish Parliament take action and switch Scotland's information infrastructure to secure Free and Open Source Software.
Notes
1. The Independent, 15/5/2015: http://www.independent.co.uk/life-style/gadgets-and-tech/news/uk-government-rewrites-surveillance-law-to-get-away-with-hacking-and-allow-cyber-attacks-campaigners-claim-10253485.html
2. GNU General Public License: http://www.gnu.org/copyleft/gpl.html
3. Hacktivist Richard Stallman takes on proprietary software, SaaS and open source: https://gigaom.com/2013/08/06/hactivist-richard-stallman-takes-on-proprietary-software-saas-and-open-source/
4. What is free software?: https://gnu.org/philosophy/free-sw.html
5. BitTorrent: http://en.wikipedia.org/wiki/BitTorrent
6. Can You Trust Your Computer?: http://www.gnu.org/philosophy/can-you-trust.en.html
7. Glasgow City Council's Budget Cuts: Corporate Profits Or Local Jobs?: https://bellacaledonia.org.uk/2014/11/06/glasgow-city-councils-budget-cuts-corporate-profits-or-local-jobs/
8. The GNU Privacy Guard: https://www.gnupg.org/
9. Monstrous cover-up: How the Liberal party, police and MI5 concealed MP Cyril Smith's industrial-scale child abuse: http://www.dailymail.co.uk/news/article-2602802/How-Liberal-party-police-MI5-concealed-MP-Cyril-Smiths-industrial-scale-child-abuse.html
If you like Bella Caledonia and want us to continue and develop we need you support – please donate to our appeal fund here – and if you can share the link on Facebook. Thank You.