Confessions of a Justified Singer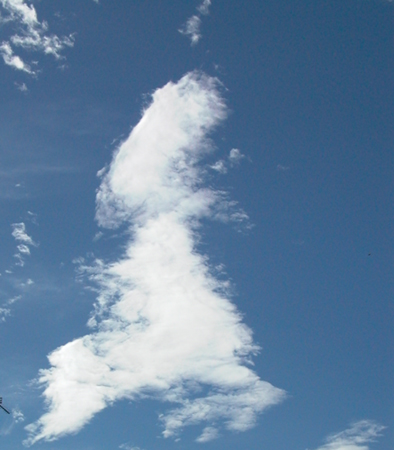 By Mike Cullen
You're driving along the motorway in a line of cars in the outside lane and everyone is doing 80 mph. Unfortunately, you're the last car in a line of twenty, and like the slowest pheasant out of the grass, you get bagged by the twin barrels of a speed cop. You might try bleating about everybody else doing it, but that's getting you nowhere. You are the one who got caught. Where's the justice in that, you might ask? Surely, if everyone's doing it, then there must be some kind of general fairness clause that gets you off?
So goes Malcolm Bruce's defence of the liar, Carmichael. "…it is not unprecedented for politicians to lie". Right, neither is it unprecedented for murderers to kill people. Does that mean that all current murderers should be treated as if all they've done is eaten the last Malteser?
This is the moment where, as a defence of corrupt behaviour, a leading politician has claimed that virtually all politicians are corrupt. That's not news. He has done so not in any gallant effort to finally come clean and seek public absolution for the doings of his or his colleague's dark souls, nor is this some kind of Vaderesque plot to legitimise general indecency. What it is, is yet more corruption. Sleight of hand, designed to direct our eyes towards the little lie in the left hand while the right hand pulls down the magic blind on the heart of the matter.
Of course politicians tell lies, but how many break the neighbour's windows then run into their house, out the other door, around the block to appear on the street as if just arriving home? To make it look as though they couldn't be guilty because they were never there in the first place? At the heart of all of this lies something much bigger than a simple mischievous election lie. Look beyond the lie itself and you find the compounding of the lie with a performance of dishonesty so infantile in its nature, you'd be embarrassed for any child that tried it on.
Speaking of which, as a child, around 10 years old, I once lied to my parents. Me and my brother had this game, using a couch and a boxing glove…hang on, the idea was one of us would be goalie, and the other would throw the glove to try to hit the back of the couch. Unsurprisingly, this led to the glove barreling into my mum's treasured ornate three piece glass lampshade on the ceiling, which, of course, smashed.
I could have told the truth and took the consequences.
Instead, I wrote a letter, in which I invented an elaborate tale that involved me "practicing to be a singer in front of the mirror and pretending to have a microphone and jumping up and hitting the lampshade by mistake", a thing I knew might tug on my mother's heartstrings. It did. I got away with it. But not really, because every time I remember it, my face actually goes red with embarrassment. My mum kept the letter like it was a holy relic. She used to bring the letter out to show to complete strangers as an example of what a fine son she had. It makes me feel terrible, remembering this. As I type this, my face is burning and I feel slightly nauseous, even though I ultimately owned up to my lie. The moment is forever stamped on my psyche. There is an emotional cost, that will always be a part of me.
Carmichael's lie wasn't just a lie, it was a performance lie. I know, I've been there. And that leads me to the question, how does Carmichael actually feel about that? Does it embarrass him like my letter, does it physically affect him in any way? Will he actually learn from it, as I did, that honesty brings far fewer emotional scars over the course of a lifetime? Or are our politicians now more than simple liars, Mister Bruce? Have they now mutated into creatures incapable of basic, decent human emotions? Carmichael clinging limpet-like to his career while looking to shrug this off as if it has no consequence, other than a few quid he can easily spare, would suggest he has learned nothing. He is still that child, immature and capable of emotional manipulation that nudges on the dangerous, jumping up and down before his imaginary mirror, while his mates write you a letter to get your sympathy for his song of disdain.
If you like Bella Caledonia and want us to continue and develop we need you support – please donate to our appeal fund here – and if you can share the link on Facebook. Thank You.