Bringing 'the monstrous regiment' into line: gender trouble in the Highlands and Islands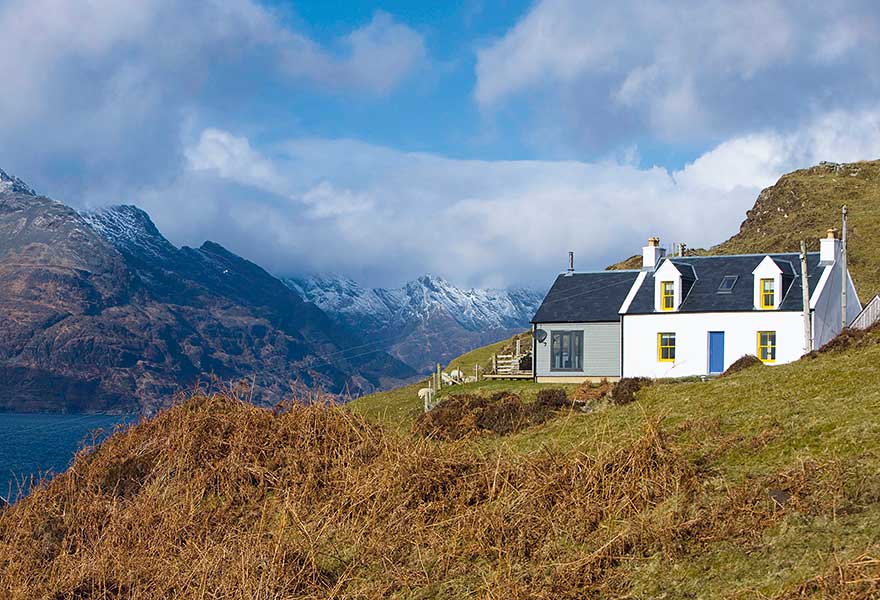 A recent conspiracy at the Crofting Commission may be another instance of Scotland's unhealthy sexual politics…
When Nicola Sturgeon became First Minister of Scotland she emphasised that gender equality and the rights of women would be one of her key priorities. Of her appointment, she said:
"I hope that it sends a strong, positive message to girls and young women, indeed to all women, across our land – there should be no limit to your ambition for what you can achieve."
These words were followed up with a statement far more powerful as Sturgeon announced a gender equal cabinet comprising five women and five men, and promoted a number of talented younger women to ministerial positions.
The strength of her action perhaps testifies to the centuries long suppression and exclusion of women in Scottish public life. Sadly, the country can be regarded as a pioneer in this regard.
A key historical moment in Scotland's suppression of women in public life was the publication in 1558 of 'First Blast of the Trumpet Against the Monstrous Regiment of Women' written in 1558 by John Knox, the hugely influential theologian who brought the Protestant Reformation to Scotland. The work fiercely attacks the legitimacy of female rule, claiming that to "promote a woman to beare rule, superiouritie or dominion, or empire above any Realme, nation or Citie is repugnant unto Nature…it is the subversion of good order, of all equitie and justice…abominable, odious, and detestable". Knox held that to promote the rule of a woman is to "pollute" authority and justice and that in such circumstances men "must studie to repress her inordinate pride and tyrannie to the uttermost of their power".
The scholar Patricia Ann Lee has commented that in Knox' time "male superiority and female subordination, generally accepted as natural and proper in all private relationship, was thought to have been ordained by God".
We have moved on and, thankfully, such attitudes no longer control the conduct of public life in Scotland. However, we cannot say that Knox and the influence of his attitudes have been left behind us. His trumpet can still be heard sounding in the contemporary Scottish church and, I believe, in other areas of public life.
In 2013 the woman convener of the Church of Scotland spoke out against the discrimination of women in the church which, she said, is still "a huge issue". With specific reference to the west Highlands and Islands one person quoted on the issue in the press said: "There are still some members out there who would rather hit the nuclear destruct button than have a woman on a Kirk session."
It is in the west Highlands and Islands that the residue of these late medieval ideas appear most entrenched. The leading Hebridean theologian, Professor Donald Macleod, former principal of the Free Church College (sometimes called 'The Highland Church'), considers Knox a 'hero' and has called for islanders to build on his works with a pride and energy that might be considered 'fanatical'.
Recent events in the politics of crofting suggest that certain Highland men may still be adhering to Knox's old belief that "to place a woman in authority" pollutes society.
In 2012 Susan Walker was appointed convener of the Crofting Commission. In over 125 years of crofting law she was the first woman to take charge of responsibility for crofting regulation. In May 2015 she resigned from that position after information was leaked to the press about a proposed motion of no-confidence in her. This was accompanied by anonymous allegations by one or more of her colleagues about her leadership of the Commission.
This assertion of her failings was somewhat undermined by the subsequent praise heaped on her leadership of the Commission by the crofting representative organisation, crofting lawyers, cross-party MSPs and crofters themselves.
The circumstances of Susan Walker's removal from authority have been made yet more obscure by the fact that in the two months since her departure not one of the five commissioners who are said to have proposed the motion of no-confidence against her has come forward to substantiate the vague allegations that were made against her in the press. The Commission is now refusing to even make public the names of those commissioners who requested a meeting to discuss her future. After two months no credible information has emerged from the Commission or from Government about why she had to leave. A crofting law blog this week said that Walker's treatment is now being called 'a witch hunt'.
In gender terms, this may be a pertinent description. One senior crofting administrator that I asked about the case simply replied: "Susan Walker had two problems. Firstly, she was competent; second, she was a woman." This claim that it was a male cabal acting against her is strengthened by a note in Freedom of Information files on the issue which I obtained from the Commission last week. An e-mail exchange in these files indicates that two commissioners (one of them disclosed to be male – the gender of the other is not disclosed) had been phoning colleagues in the days before the press leak in an effort to 'undermine' (in the words of one of those involved) Susan Walker's position.
If two men were instigating the proceedings against Susan Walker in this way, then suspicion must fall on them as the most likely sources of the subsequent leak to the press. This leak is a clear breach of the Commission's Code of Conduct and the Ethical Standards in Public Life Act 2000. The Commission are presently refusing to release the names of these two people although I am appealing this decision.
Incidentally, the FoI files show that every journalist who enquired to the Commission about this story was male. This is certainly not to argue that these men were somehow influenced by gender issues; but it does, I think, suggest that male domination may still be entrenched in some areas of public life in the Highlands and Islands.
The FoI files show that the Government have effectively 'gagged' Susan Walker from defending herself or from speaking publicly about what has taken place. On 13th May a note to the chief executive of the Commission discloses that the Government 'Greener Comms' team were advising Walker not to speak to the press as they wanted to avoid "prolonging" the issue and close it down.
Thus we are left with a situation in which one anonymous sort of person – most likely a man – is able to remain in public office despite having broken the elementary standards of ethical conduct expected from those in public life, while at the same time a highly talented woman, anonymously accused of allegations which have never been substantiated, has been removed from office and told to keep her mouth shut.
This treatment of women is in perfect accord with the late medieval view of John Knox, who quoted the apostle Paul to affirm it: "Let women keep silence in the congregation, for it is not permitted to them to speak, but to be subject as the law saith." Knox adds Paul's conviction that he would "suffer not a woman to teach nor to usurp authority above man".
The theologian concluded that these "two testimonies of the Holy Ghost" proved his point to "repress the inordinate pride of women" and "correct the foolishness of those that have studied to exalt women in authority above man".
Thus far the Scottish Government Crofting Minister, Aileen McLeod, has evinced little concern about the manner in which authority was 'usurped' from Susan Walker at the Crofting Commission. No investigation has been announced into who broke the Commission's code of conduct; there has not even been an authoritative statement about what the former convener had done wrong. On Wednesday last week (25th June) Dr McLeod congratulated Susan Walker's – male – replacement. The words she used suggest she regards the matter as over.
I hope this is not the case as it seems a great shame that this talented young woman, who has benefitted from Nicola Sturgeon's progressive gender politics, is currently presiding over the most disgraceful and inhumane treatment of a woman in public life in Scotland in the 21st century.
It sounds as if Knox' trumpet against the 'monstrous regiment' is still resounding through our Highland glens. Dr McLeod can earn a little place in our history if she has the courage to play her part in silencing it.
Iain MacKinnon is a postdoctoral research fellow into the Governance of Land and Natural Resources at the Centre for Agroecology, Water and Resilience at Coventry University. He is also a former colleague and neighbour of Susan Walker, the ex-convener of the Crofting Commission mentioned in this article. The views expressed in this article are his own and do not reflect those of CAWR.
References.
Knox. 2004. On Rebellion – Cambridge Texts in the History of Political Thought (Mason, R.A. (ed.)). Cambridge University Press.
For quotes used in this article, see page 14.
Macleod, D. 2009. 'Footnotes' column in West Highland Free Press 17th July 2009. West Highland Publishing Company.
For quotes used in this article, see page 14.