Overcoming homophobia – this battle belongs to all of us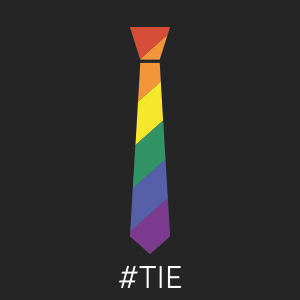 This is the first article to coincide with the launch of TIE – Time for Inclusive Education that's promoting a petition to Holyrood for LGBT+ education to be statutory across Scotland. 
Growing up for me was straight forward. My sexual preference acquiesced with what is perceived as "normal", therefore – I had an easy ride. I did not have to suppress my attractions, feelings or emotions. However, far too many do. The journey of self acceptance for some of today's LGBTI+ youth is a long one, and many never reach their destination. The statistics speak volumes: they are horrifying. Recently, my eyes have well and truly been opened to this and I now fully believe that there needs to be more of a progressive shift in social attitudes, beginning with how we educate our children, and I'll tell you why.
Last year, following a chance encounter, I met a young nineteen year old man – Jordan – who I had an instant connection with. We share the same political views, we share the same ideals. We have an unusual bond – in a very short period of time a deep friendship transpired; we were able to share our thoughts, we could talk about anything, there were no holds barred discussions. Often, I think that he is more me than…me. Eventually, Jordan discussed his sexuality and taught me of the difficulties, the experiences, the journey that many LGBTI+ youth go through: both the process of accepting and coming to terms with their sexuality, and trying to find their position within society. We had some emotional conversations: his story had a massive effect on me. My friend expressed his feelings of shame at not fitting in – of feeling different and his struggle to accept and understand himself. For the first time, to anyone, he opened up about the most difficult period of his life – one where many dark thoughts haunted his young mind. One conversation in particular forced me to leave the room, as I was so profoundly upset when I asked him if he had ever wanted to kill himself and he answered yes.
Through many hours of talking with Jordan, it became apparent that the shame that he felt as a young man did not belong to him. When I saw his tears, I instantly realised that it belonged to me – it belonged to us. It belonged to society. I have found Jordan to be the most progressive, accepting and nonjudgmental person that I have ever met – and I believe that this is partly a result of the experiences that he has gone through. Thus, hearing about his struggle not only shocked and upset me – it also sparked some changes in me personally.
Something that hit me particularly hard was in learning that he was involved in sporting activities; yet, due to the inner turmoil that he was experiencing – he did not feel confident enough to put himself into any male dominated places as he was aware of the amount of passive homophobia that plagued such environments, and so he decided to withdraw himself from these activities. Also from a sporting background, I was instantly aware of the type of comments that he was referring to – in fact, now to my shame and embarrassment, I was often the protagonist of such "banter" in football dressing rooms and within my social circle. Yet, I was never someone who would have been disrespectful to anyone with regards to their sexual orientation.
So, I would never have described myself as homophobic, and until meeting Jordan – wouldn't have thought that my use of such language was so out of order, and could have had a negative impact. The phrases "poof", "faggot" and "gay boy" were part of my vocabulary, especially when I was with my friends. Unfortunately, a section of our society often feel threatened and excluded – and I have learned that my use of language was detrimental in perpetuating this. People like me – working class men who play football and go for a pint, are the main proponents – and it is unacceptable. It is important that, through education, we teach our youth that this cannot continue. When I look back on things now, at the way that I behaved in football dressing rooms or spoke in the pub, I may have damaged someone who was within earshot – I'll never know that, but can only hope that it has not been the case. If I had known the impact that this could have had, I'd certainly never have indulged in such cheap, pathetic attempts at emphasising my masculinity.
There is a pathetic "laddish" culture that plagues our society, and is consistently kept alive – primarily by heterosexual men. Yet, I am aware that it is not our fault entirely. I fully appreciate that many are products of society – like I was – due to heteronormativity and a culture of small boys trying to be big men; each being more homophobic than the last, hoping to appear more manly than the next.
Now I can clearly see why so many from the LGBTI+ community socialise in specific venues – places where they know that they will not be subject to or forced to listen to any homophobic language. On occasions when we have went out for drinks in pubs, it has been evident to me that Jordan was still nervous in these environments, and I have witnessed his anxiety first hand. He can become very self conscious and uncomfortable when in such situations. Clearly, this battle that he faced was not something that was only prevalent in his teenager years – his scars and his struggles have shaped and influenced him now.
Whilst Jordan has educated me and changed the way that I think and act – he has went through a cathartic process whereby many of his own demons have been exorcised; he has managed to shed a lot of the baggage that has followed him around throughout his teenage years simply by talking about it. In essence, we have helped each other. And the key to this – is education. This newfound awareness of mine has allowed me to understand that in order to eradicate passive or active homophobia within our society, and to unburden young people of any feelings of difference or shame – we have to improve our education curriculum: they must be learning about this at school, they must be taught about LGBTI+ issues and support must be provided – and the sooner, the better. Our current education system ignores LGBTI+ youth by ignoring LGBTI+ topics. In continuing to marginalise these children – we are sending a clear message: you are not included. The alienation created as a result of this leads to ignorance and intolerance amongst our youth; this, in turn, makes our schools a breeding ground for homophobia. Stonewall Scotland's "School Report" highlighted that 52% of LGBTI+ youth have experienced direct homophobic bullying in our schools; and a subsequent 26% have attempted to take their own lives. Further, 54% are deliberately and regularly self harming. Would this be tolerated if these figures were related to gender or race?
This is clearly an epidemic; one that is having a destructive impact on a group of young people, whom we should be supporting. This damage caused at school level creates scars that are borne by adults. By changing the way that we approach education, not only could we be helping young kids and stopping them from self harming, contemplating – or committing – suicide, but we are also ensuring that we do not continue to produce emotionally damaged adults. We believe that we live in a modern, progressive society where equality is preached; but, in reality, the type of equality being taught in our schools is anything but equal – there is a section of our community who still feel outcast and overlooked by the education system.
There is something very far wrong in society when my own four year old daughter is besotted with Jordan, yet without the careful nurture and inclusive education that my child will get at home – she may grow up to be a fourteen year old who bullies an LGBTI+ kid at school. There is a missing link here; from a starting point where a young child does not see a "gay person" – instead they see a person; yet, at some stage, something goes wrong and our children begin seeing difference, and this is exactly what leads to the continuation of homophobic attitudes. We need to stop this in its tracks. Again, this can and must be addressed at school, whereby our children are offered an inclusive education; they need to learn that some girls like girls, some boys like boys, some girls like boys – and it is all inconsequential. It does not matter.
Categorising people into groups of sexual orientation is outdated. Tags and labels should be left behind in a modern society. Through becoming friends with Jordan, I no longer feel comfortable classifying myself as "straight" – as that infers that I am different from, or better than him; even though when I look at him – I see me. I see similar insecurities, I see similar self consciousness, I see similar vulnerabilities. What I don't see is why Jordan and others in his position are told that they are an abomination, suffer from bullying and harassment throughout their school life and are made to feel abnormal. I am human. He is human. We are human. Society does not make a big deal out of the fact that I like mussels, whilst he prefers wine gums: so why do we do the same for sexuality?
It has become very clear to me that there has to be a fundamental education reform – LGBTI+ issues must be addressed in the classroom, and support must be available for anyone struggling to accept themselves.
In order to try to facilitate these changes, Jordan and I have started a campaign called T.I.E. (Time for Inclusive Education), within which we will be submitting a petition to the Scottish Public Petitions Committee, urging them to make an inclusive, progressive education programme (with particular focus paid to LGBTI+ issues) statutory in all Scottish schools.
With such a reform, we can strive towards a better, fairer and more inclusive society – we can consign homophobia to the past; in turn, unburdening our children and addressing what is evidently a humanitarian issue.
We would very much appreciate your support. You can sign the petition and help us try to create a more inclusive schooling environment for all of our children here: http://www.scottish.parliament.uk/gettinginvolved/petitions/tiecampaign. Further, you can get actively involved in the campaign, by visiting our social media pages and using the #TIE.
Liam Stevenson
[email protected]
www.facebook.com/tiecampaign
www.twitter.com/tiecampaign