Fresh Talent 2: The Sequel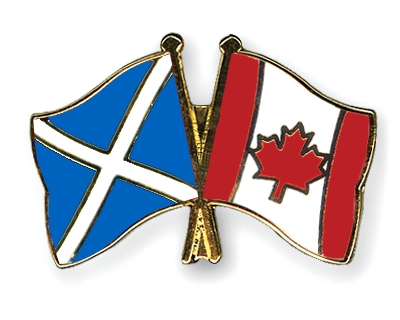 When the Fresh Talent Work in Scotland Scheme (FTWISS) was announced by the then Scottish Executive in 2005, I was deputised to support it. From my university in Canada, I promoted FTWISS to students and alerted the Canadian media.
In the absence of an independent (or even differentiated) Scottish immigration policy, enabling non EU students to stay in Scotland for two years after their studies seemed like a decent start, even if it had obvious limitations. However, selling the programme wasn't made any easier by the fact that it arrived in Canada at the same time as a second initiative that was driven by demographic panic at home.
In 2005, First Minister Jack McConnell visited Ontario and appealed to people of Scottish descent to return to their "homeland". Cardinal Keith O'Brien had previously addressed a predominantly white graduating class at a Catholic university in Nova Scotia and asked them to return to a predominantly white country.
This could all have been regarded as highly problematic if Canadians had taken it seriously, but they didn't. An interview I conducted with one of Canada's national newspapers confused the FTWISS with the return of the Macs. It was included in a front page story headlined "Will ye no come back again?" and ran with photographs of Scots-Canadians that the newspaper wanted rid of – including the Prime Minister.
FTWISS ended on 29 June 2008 ("deleted" according to the UKBA website) and was replaced by Tier 1 (Post Work Study), until it too bit the dust in 2012. In March of this year, however, a coalition of business, education and student representatives called for the reintroduction of the post-study work visa in Scotland after a report revealed broad support for it.
The report cites the Smith Commission to the effect that the UK and Scottish Governments should "…work together to explore the possibility of introducing formal schemes to allow international higher education students graduating from Scottish further and higher education institutions to remain in Scotland and contribute to economic activity for a defined period of time."
The UK Government hasn't shown much inclination to cooperate on immigration of late, but cooperation is essential here. The biggest problem with the post-study visa the first time around was not the beginning of the process but the end of it. After two years, much of the "Fresh Talent" left Scotland and, if hesitant, received letters from UKBA reminding them to do so.
Contributing to Scotland's economic activity "for a defined period of time" sounds exploitative and suggests that things won't be much different now. In fact, ten years on, it is even more difficult for non-EU citizens to acquire permanent residence in the UK. New barriers are being raised against them, including an ever-increasing minimum income requirement.
There are, however, some grounds for optimism. The positive tone adopted by the Scottish Government on immigration is extremely encouraging and the conduct of its international engagement is light years ahead of the former Scottish Executive's (compare Nicola Sturgeon's recent United States visit to the embarrassing sorties made by Scottish politicians before 2007).
There are now external affairs ministers in the Scottish Government who have a deeper and more nuanced understanding of migration than anyone I dealt with ten years ago. Finally, the SNP is prepared to take a different line on immigration at Westminster compared to their Labour predecessors who seemed intent on merging with the Tories on the issue.
Whether the support of the Scottish Government and various sectors of Scottish society will be enough to restore the post-study visa remains to be seen. However, its restoration is vital for Scotland before any more ground is lost. Canadian universities are welcoming international students that the UK seems intent on discouraging and the Canadian immigration system is finding innovative ways to keep them around.
The post-graduation work permit in Canada is valid for the length of the student's study programme, up to a maximum of three years. After that there are various options available including a provincial nominee programme (PNP) which allows Canadian provinces to nominate its own immigrants beyond the national intake.
PNP is particularly effective for areas with smaller populations competing for immigrants with large urban centres. The majority of all Prince Edward Island's new immigrants result from PNP; Nova Scotia has just announced the second phase of a "Regional Labour Market Demand Stream" administered under PNP; British Columbia uses PNP to attract immigrants to the less populated north of the province and so on.
It is not easy to persuade central government to relinquish control over immigration; even the Canadian provinces haven't managed that. PNP applications for permanent residence have to be signed off by the Federal Government, though I have yet to hear of anyone turned down when they were able to demonstrate provincial support. Cooperation is the key. If the Scottish Government can somehow persuade Westminster of that, a revived post-study visa programme backed by a creative approach to permanent residence is not inconceivable.
[Harry McGrath lives in Edinburgh and is the former Coordinator of the Centre for Scottish Studies at Simon Fraser University in Vancouver, Canada]