******** the What?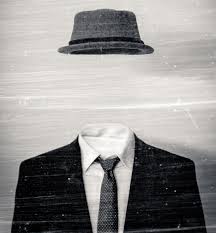 Scottish Labour's attempted revival took a further surreal turn yesterday with news that Jeremy Corbyn was told not to mention the word "Scotland" for fear of "playing to the nationalist agenda". One party source told the Herald: "You don't hear MPs talking about 'England', but rather, the places in England like Manchester and Birmingham. This should be the case with Scotland. By referring to Scotland instead of individual places, some of our people are playing to the nationalist agenda."
Like Macbeth, religion and lesbianism, ******** has been consigned to one of those areas of life which, for various reasons, it's better just not to talk about at all. It's a cunning ploy that leaves ******** hovering somewhere between Brigadoon and a national equivalent of the Invisible Man.
The move seems to be on the back of the success of the 'don't mention trident' tactic at last Brighton conference. The idea prompted suggestions for other areas of public policy that could be solved by just not mentioning them? Obviously we have ******** itself and Trident in the mix, but what other Unmentionables should they include? We suggest for starters: Jackie Baillie, Harriet Harman's austerity capitulation, the Iraq War, PFI, Labour's immigration mug, the whole Dave McDonald thing,  Johann's 'something for nothing' comments (which they've made a start on already), and, of course George Foulkes.
As well as these Unmentionables we suggest that large parts of ******** could be quietly erased over a rolling five-year period.
We suggest ******** Labour starts with Dundee, which could be removed from maps and quickly dismantled. Trains could leave from Leuchars and simply arrive at Balmossie. ****rail guards could distract passengers with excessively loud announcements explaining delays and cancellations as they cross the Tay Bridge. Of course large sections of the North-East would have to be removed, as would Glasgow. Murrayfield and Hampden would be redundant and could be turned into more useful arenas for storing now defunct agencies previously associated with ********. Some of this is simple language. The ******* Office would simply become The Office. ******* Power would become simply 'Power'. The ******* Football Association would become simply 'the Football Association'.
Flower of ******** could be replaced by John Cage's 4'33' (1952) which would be a less 'nationalist' anthem for the Unmentionable Place.
Although this approach does pose some logistical problems these problematic areas, just by their very existence, are clearly 'playing to the nationalist agenda'. The Proclaimers, Paulo Nutini, Ricky Ross, Django Django and Stuart Braithwaite could be replaced by a series of simple Prince-like symbols, Alans' Cumming, Bissett and McCredie could be consigned to history, while the likes of AL Kennedy, Elaine C Smith and Emma Pollock could be digitally deleted.
Problematic cultural signifiers like Hogmanay, Burns Night and St Andrews Day could be replaced by Happy New Year Night, Scotty Dog Language Day and Great Britain Day respectively. God Save the Queen could be sung in all schools and all public buildings should fly the Union Jack at all times. Embarrassing iconic buildings could be sold off for high-end hotels.
Map erosion begins at 12 noon tomorrow.