Support The People Versus Carmichael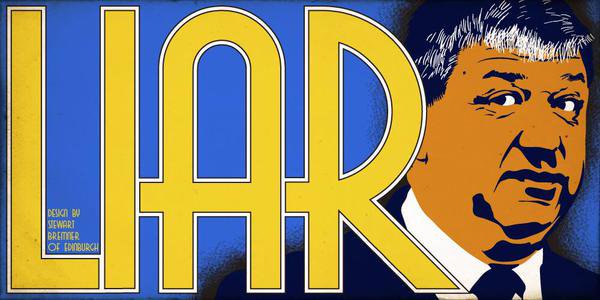 "The right to smear an opponent is not one we should be defending." Alistair Carmichael, 2010
"…his voters may barely remember it all by Christmas." Michael White, Guardian, 2015
Starting on Monday November 9th, evidence will be heard in the Court of Session in Edinburgh from Alistair Carmichael MP as to what was in his mind when, as Secretary of State for Scotland, he authorised the leaking of inaccurate information against his political opponents during the General Election and – crucially – why he later chose to pretend to be a man of probity and to lie publicly both about his knowledge of, and involvement in, this damaging deed.
The court is scheduled to sit for up to 4 days, and the costs of this for the four petitioners are set to shoot up – way above what has already been raised to fund the previous stages of the case. 
If we're able to help swell the legal fund this week, we will thus continue to show overwhelming support for the petitioners' valiant – and non-party – effort to clean up democracy. They have committed that any cash unspent at the end of the legal process will be given to Scottish food-bank charities.
Our money will therefore go either to upholding democracy or to the relief of poverty.
Go here to support The People Versus Carmichael.