Cultural Fabric Under Attack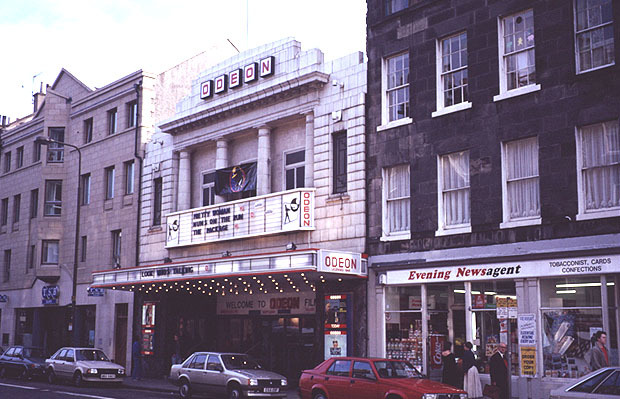 The corporate takeover of our towns and cities has been rampant in recent years. In combination with chronic under-funding of the Arts, the impact on cultural life across Scotland is all too strongly felt already, with no sign that our political leadership has the will to change direction.
The Arts provide fantastic opportunities to develop life-long skills of analytical thinking, clarity in expression, collaboration, co-operation and creativity, but we must make space for art to happen. Art binds communities together, and as the Scottish Green Party Spokesperson for Culture, I want to listen to communities around the country. To learn how I can best represent them to ensure we're not just cynically talking while votes are up for grabs, but are making the case for consistency between our most important Holyrood campaign ever in 2016 and the Local Authority elections in 2017.
In Glasgow, Greens were proud to lend support to the successful campaign to save the Blue Chair – a community cafe under threat of closure by the Council despite the obvious value of such a meeting spot for political discussion, artistic performance, and space for those recovering from addiction, and ignoring the shortfall in Council provision that such an initiative goes some way to address.
Just along the road, I spoke out about the Arches' closure – a glaring example of the disregard for the role of art and creativity in what Scotland is internationally renowned for. It seems nobody is bringing forward plans to salvage Scotland's cultural integrity, and some appear resigned to abandoning the Arches for G1 group to stamp their branding on – one part of Glasgow not already in its control.
The obscenity of this crisis benefiting G1– a company notorious for shameful low pay and other deeply disturbing practices – shows the need for more Green politicians and activists willing to stand up for the young and the creative who were emboldened by the mini cultural renaissance of indyref, and stand against the corporate sell-off of our culture.
Now, on the other side of the country, G1 look set to cut and paste their design into a space that Edinburgh has failed to preserve or recognise the cultural significance of – the Art Deco Odeon cinema on Clerk Street. As poet Harry Giles straightforwardly puts it:
"Another opportunity to support Edinburgh's flagging year-round Arts culture missed. Another decision to ignore community initiatives in favour of big money. Another denial of grassroots arts projects in favour of millionaire business schemes. Another extension of G1's tentacles into every once-loved dimension of urban life. Another instance of the complete lack of understanding of what it takes to care for a city and its people."
Without political representation for the need to promote the Arts and wider culture, the potential for so many Scots to find their voice is being snuffed out with each new venue closing down or changing hands.
While proudly communicating our social justice and environmental credentials, as we occasionally are too shy to do, my vision for the Greens going forwards includes establishing the Scottish Green Party as the Party of the Arts and creativity. Unashamedly valuing and defending the Arts in their broadest sense for the crucial role they play in people's lives – providing voice, and often a lifeline for marginalised people and communities.
I know we can rely upon the support of members in branches, and people in communities across the country to design healthier (and more fun!) models of society, learning from our shared experience of how others do things differently. We have all the right ingredients to work together to build a society that truly cares for its people.
This world is but a canvas to our imagination, so it's time we recognise the urgency of empowering those with the vision to create a better future for us all – and let them get on with it.