Sentencing a Suicide bomber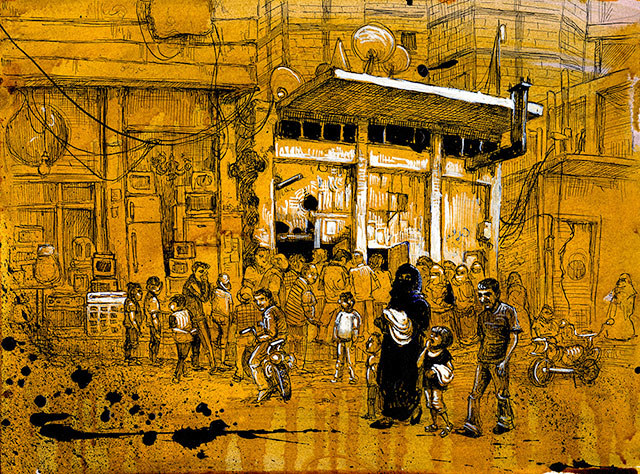 The first of a new series of 'postcard' micro blogs.
In the aftermath of the Paris attacks there's been a deluge of comment. I'm overwhelmed by sadness anger and shock at what happens and have little to add for now. Like Derek "I'm disorientated, uncertain and dismayed." But the futility of the response seems clear. Iain Macwhirter is surely right when he argues: "You can't go to war with an organisation that doesn't stand and fight and nor can you punish people who've already sacrificed their lives. Hollande said the perpetrators of the Paris attacks will be pursued "without mercy". But you can't sentence a suicide bomber to death." (The Only Weapon IS fear is tolerance).
As always John Pilger is devastating pointing out the similarities between Pol Pot and his Khmer Rouge, and today's Islamic State in Iraq and Syria (ISIS): "As Barack Obama ignites his seventh war against the Muslim world since he was awarded the Nobel Peace Prize, the orchestrated hysteria and lies make one almost nostalgic for Kissinger's murderous honesty…According to Pol Pot, his movement had consisted of "fewer than 5,000 poorly armed guerrillas uncertain about their strategy, tactics, loyalty and leaders". Once Nixon's and Kissinger's B52 bombers had gone to work as part of "Operation Menu", the west's ultimate demon could not believe his luck." (Only When We See the War Criminals In Our Midst Will the Blood Begin to Dry).
Here a source in Syria describes life in Raqqa, the defacto capital of ISIS, a city transformed under militant control, with sketches by Molly Crabapple.