Scraps from the Table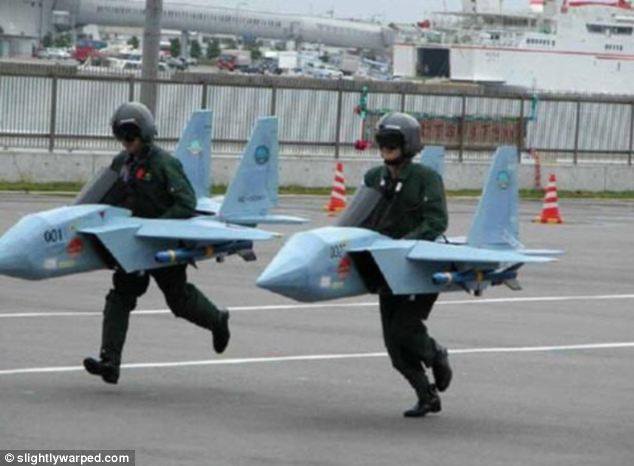 George Osborne has announced with some brio: "We are going to step up the aircraft carrier punch of the United Kingdom (sic). We are going to make sure that when these aircraft carriers are available they are going to have planes that can fly from them…". Which is a great idea (if a little late), and it does open the door to these being more than floating car parks.
Way back in July 2014 Iain Martin (whilst cheerleading for Better Together) noted "Lamentably, the country's new aircraft carrier, as various commentators keep pointing out rather ungallantly, doesn't have any planes".  He wrote: "An aircraft carrier without planes is the perfect metaphor for Britain's diminished global status." Well, quite.
Today our Prime Minister is to announce the five-year National Security Strategy and Strategic Defence and Security review to the House of Commons and that he has stumped up the cash for planes for the aircraft carriers. Hurrah! Rule Britannia! Etc On the downside he is cancelling orders for five frigates that were an integral part of the No campaigns promises last year.  Reports confirm that orders for Type 26 frigates from BAE Systems at Govan and Scotstoun will be cut from 13 to eight. I think they still call it pooling and sharing.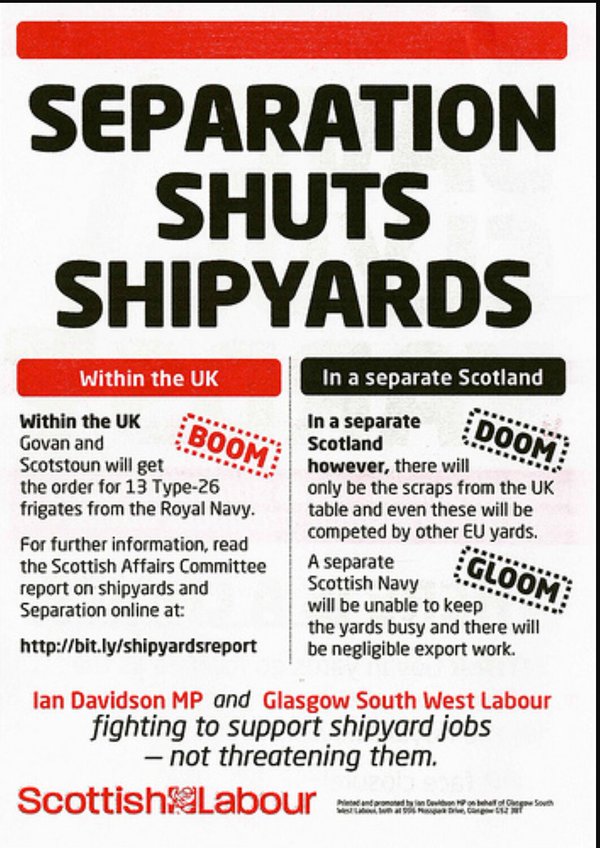 Stronger Together
Readers with a sharp recall will easily conjure Philip Hammond, the defence secretary, announcing that a final decision on the contract for 13 type 26 global combat ships would not be made until after the independence referendum in 2014. Oh no. The message was clear: if the Clyde wants these contracts then the natives must vote 'NO'! Many dutifully did.
In fact the use of the military as both powerful threat (Mad Lord George) and the possibly more powerful emotional pull (remember the Blitz! Bluebirds over the White Cliffs of Dover etc etc) was a constant theme of the indyref year. Britain, a powerful military force in the world was one symbol but it was also presented as the source of endless military jobs. Like a Cash Cow or a Golden Egg with a lot more death involved, but basically A Good Thing. The internal logic of this  was always, quietly, that as an economic basketcase, a country like Scotland requires subsidy for its feckless barren economy. The argument was put forward with more or less nuance by a paradise of unionist politicians.
Boom Doom Gloom
Now, there's a sort of inevitability about these claims as one by one the NO campaigns claims crumble into sand, like: jobs in the steel industry, Federalism, the security of pensions, the security of the NHS or any other hundred failed and lost polices and promises.
We've never been comfortable with a shipbuilding industry based on military orders. Instead we've argued that diversification and modernisation could bring new orders and new markets. But we do like the Boom Doom Gloom meme developed by Ian Davidson (former Labour MP for Glasgow South West).
Shipbuilding we were told last year was 'given a stage of execution'.
As Gordon Brown said on 20 September 2014:
"The eyes of the world have been upon us and now I think the eyes of the world are upon the leaders of the major parties of the United Kingdom. These are men who had been promise makers, and they will not be promise breakers, and I will ensure that that these promises that have been made are upheld."
Ever get the feeling you've been had?