Mouth – Brain Connection Lost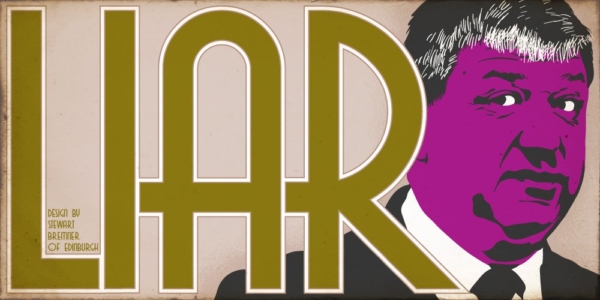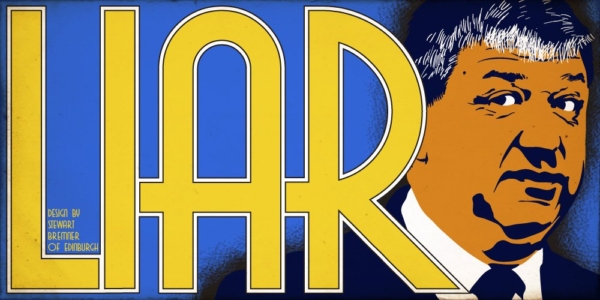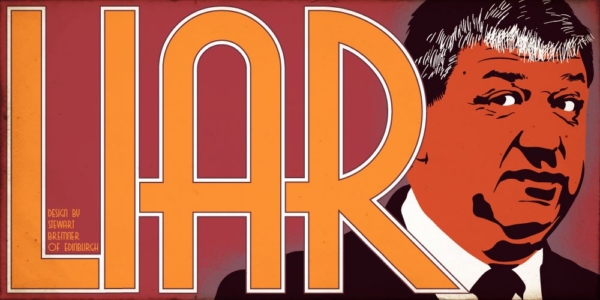 It's been a difficult week for defenders of the Union and the arse-end of the Liberals, now clinging to office with an air of stoic desperation. The harsh reality is that Carmichael won. But these losers are used to winning big and losing long. If this is the bar set by the political class who could deplore voters for abandoning them wholesale for the altogether more alluring realm of Strictly and other forms of cultural ketamine? Make no mistake, the ruling set down this week effectively says,  'politicians are professional liars, its part of their job,get over it.' It's not exactly inspiring is it? What's reassuring is that this doesn't seem to be a compulsive reaction. In fact, against the odds, people here still seem compelled and inspired to change and participate.
So what of our unfortunate Orcadian Member?
In the Times Andrew Tickell ('Bungling MP deserves his public humbling') describes Carmichael as "A man with all the menace of a squashed aubergine."
On his own altogether more respected platform he points out the now utterly disintegrated credibility of the Orcadian, quoting the Judges verdict: "We had no concerns about the credibility and reliability of the witnesses, with one exception." A teller of "blatant" lies. "Unimpressive," his behaviour demonstrating "a lack of candour", "at best disingenuous, at worst evasive and self-serving" in his actions. These are not descriptions of a man vindicated. But the conclusion cannot be avoided: today is a good day for Alistair Carmichael. He survives. The thread which held the sword over his head since May's general election has finally snapped – and he has dodged the falling blade. But only just. By a hair's breadth."
[Ed – a bawhair I think is the technics legal parlance LPW].
Elsewhere Alec Finlay writes: "A lovely Carmichaelism: "For 20 seconds his brain lost connection with his mouth" (Caron Lindsay, Liberal Democrat on BBC Radio Scotland). It seems it never reconnected until after the election poll? For those of us of a certain age these are like echoes of Oliver North and Reagan's fantastical: "A few months ago I told the American people I did not trade arms for hostages. My heart and my best intentions still tell me that's true, but the facts and the evidence tell me it is not."