Transparency, Democracy and Lobbying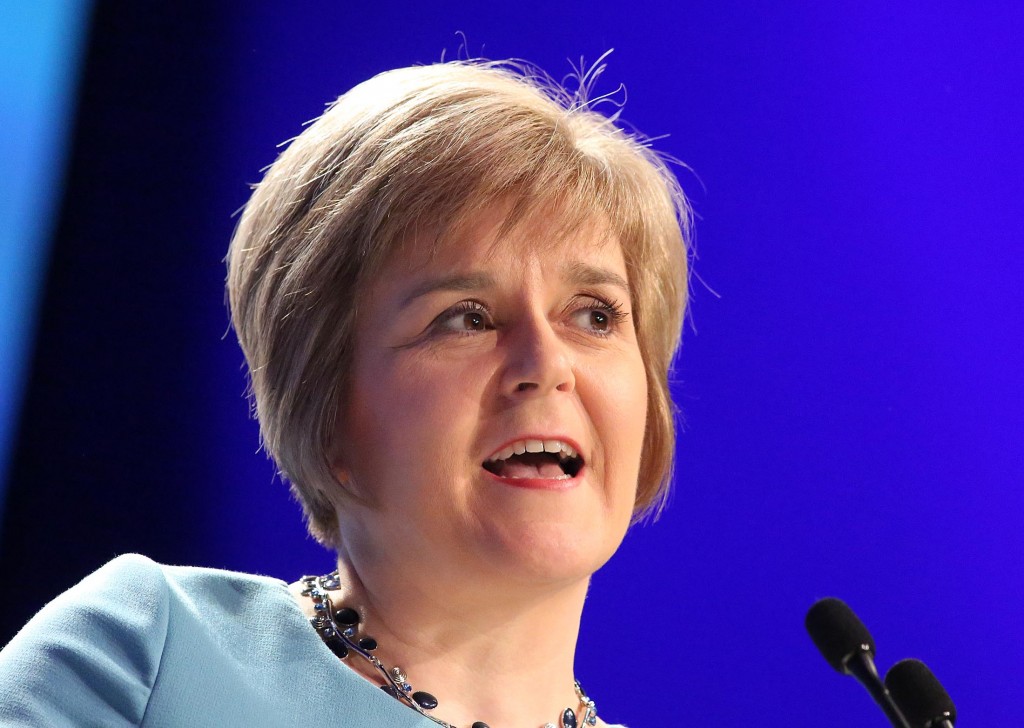 Last week The Ferret – a brilliant new investigative journalism platform – revealed that, in January 2015, the First Minister of Scotland was the special guest for a five-star, three-course meal in Edinburgh's Balmoral Hotel. In the words of CommonSpace's Michael Gray, this exclusive event "brought together figures from across the Scottish establishment", with the guest list including representatives of fracking company Cluff, land reform opponent the Duke of Buccleuch, and transport firm Abellio.
The story – The 50 Firms Invited to Wine and Dine with Nicola Sturgeon – should have received much more coverage and generated a good deal more discussion, especially as it coincided with parliamentary debate over new lobbying legislation which is, thus far, a long way from robust enough.
Billed as an 'In Conversation' dinner with Nicola Sturgeon, the event was organised by Charlotte Street Partners (CSP), a PR firm which exists to offer "trusted counsel" to wealthy individuals and organisations. Their website boasts of their ability to provide services such as crisis management, brand protection and – crucially in this case – "political relations."
To be fair to CSP, they are entirely up-front about their intentions. On the matter of 'Regulatory and Political' services, their website offers the following information:
"Whether it is a major bid for a new franchise or a policy decision you need taken in your favour, we have experience and expertise to help you campaign. This takes clear strategic thought, clever articulation and the relentless pursuit of your interests in innovative ways. To win big arguments, you must carefully integrate the messages you deploy, using all of your channels. We'd like to help you do that." (emphasis added)
This is not, then, an inconsequential event organised by a small-scale and ultimately benign organisation – this is a full-blown lobbying and PR company, which seeks to influence decision-making at the highest levels, putting dozens of potential clients in a room with the First Minister of Scotland. It is surely not difficult to see the problem here.
At the very least it is unacceptable that this information only came to light a year on and as a result of an FOI request, but the issue goes deeper than that: regardless of political affiliations, it should concern all supporters of government transparency and genuine democracy that such an event took place at all.
Some people were, as ever, quick to jump to the First Minister's defence, with many arguing that it would be ridiculous for the leader of Scotland not to regularly meet with business leaders and major employers. This is, of course, entirely correct, but it also entirely misses the point. Of course the First Minister should be meeting with a wide range of groups and individuals – nobody is actually suggesting otherwise – but those meetings should be open and transparent, with full details available to the public, and should be conducted in an official capacity. It is not unreasonable to hold elected representatives to such standards.
Nor is it especially radical to argue that these sorts of 'wine and dine' events, especially when organised by companies with an obvious financial interest in being seen to be arranging special access to politicians, are inappropriate. What it really comes down to is this: in attending this dinner Nicola Sturgeon has not only effectively backed the CSP raison d'être, she has also tacitly endorsed the idea that, in 21st Century Scotland, it is perfectly acceptable for those with money to have privileged access to our nation's top politicians. This is not just problematic, it is anti-democratic.
To those who will undoubtedly dismiss such criticisms as unnecessary smears, damaging for the cause of independence or – tediously -'SNPBad', I say this: it is, as always, unacceptable to expect the SNP to be exempt from entirely legitimate criticism. This is, let's not forget, the sort of behaviour for which the Tories are rightly condemned, and the SNP don't get a free pass just because they're the largest pro-independence party in Scotland. It does not – and can not – work like that.
Having failed to achieve independence in 2014 it is now incumbent upon us to start building the sort of 'New Scotland' we all want to live in. We may not have the power to make all of the changes we desire, but we absolutely can set about developing a political culture which stands in diametric opposition to the poisonous purchase of power and privilege which characterises the UK status-quo. It is absolutely true that any successful independence campaign will be dependent upon a credible SNP carrying the centre-ground vote, but they must also show that they can help to deliver these sorts of fundamental changes for the people of Scotland.
I write this not as a partisan attack on the First Minister or her party, and I don't doubt that Kezia Dugdale, Ruth Davidson or Willie Rennie would have accepted the invite had they been in the First Minster's position (though they are welcome to correct me); however, having set out their stall as opponents of the "old Westminster system", it is deeply disappointing to see the SNP take a 'business as usual' approach to the prevailing political culture within which we all operate.
I – perhaps naively – expected better from them, and I sincerely hope that Sturgeon and her colleagues will refuse to endorse such events in the future.
To that end I offer the following constructive criticism: be bold enough to break the link between affluence and access, and help build the 'new kind of politics' we all want to see in Scotland.