Balance of Payments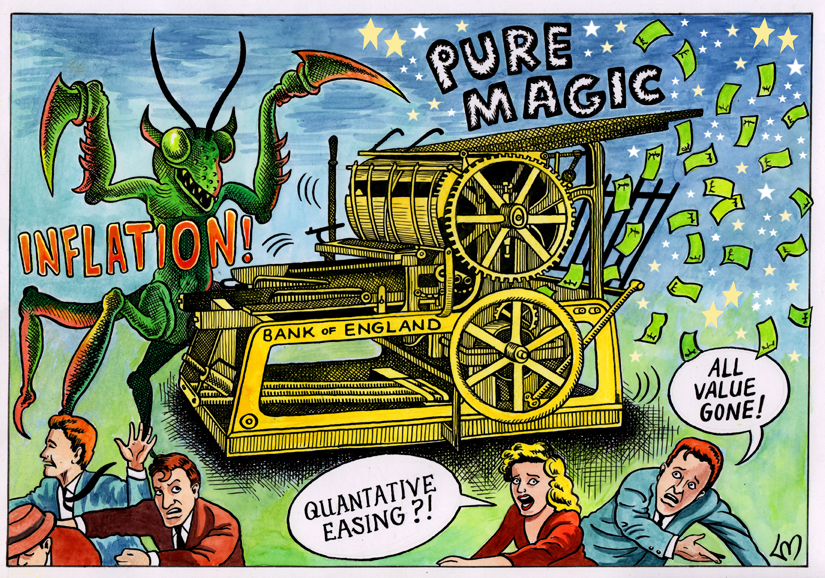 Long ago, when I was young, we used to hear about, and worry about "The Balance of Payments" and the "Money Supply". At one time the United Kingdom exported more than it imported, it was the workshop of the world and the money flowed in. These days are unfortunately now long gone. As our exports started to diminish the salvation was "Invisible Earnings", effectively the profits made by the insurance and finance industry in the City of London. That kept us in the black for a few years but as manufacturing and produce diminished even further we no longer talked about the balance; it became the situation where we, in the UK, now import much greater value than we export and we do not worry ourselves about it.
Do we need to be concerned? In those olden days the Bank of England controlled the Money Supply and we needed to pay our way using a finite amount of this money. These policies changed with what came to be known as "The Financial Big Bang"; the banks were deregulated, the stock market became computerised and regulation was described as "Light Touch". Now we have the Bank of England creating money by "Quantitative Easing" to give to the banks; when the banks make a loan they no longer need the funds to support it, they just create more money. Nobody wants to, or needs to, give savers a return on capital when they can just make their own. Why do we need to be concerned about all of this if we can just continue to make the money and pay our creditors and those that supply us with our imports with it? People much cleverer than me are not concerned so why should I be?
Perhaps, when the monster of inflation begins to affect our currency, as, some day, surely it will; our creditors may no longer be willing to accept this magic money when it's value starts to drop. What will we do then?
This is where we start to think more locally. In Scotland I believe that we produce and export far more than we import. Yesterday I saw in the news that a new gas plant was opened in Shetland. The story was that it will bring ashore and process enough gas to supply 2 million homes across the UK and is set to be on stream for at least 20 years. Add this to our existing good news stories and take stock.
In the world of carbon reduction we all need to be active and Scotland is playing a full part. We have been building and supporting infrastructure against a backdrop where Westminster has now thrown in the towel and reduced the funding available to those that are working in the field. We have the geographical bonus of being in the windiest part of Europe with strong running tides, options for Hydro and numerous other areas where a consistent and reliable source of green energy can be made to supplement the less reliable windmills. Given a fair wind (no pun intended) we have the option to become a world leader working with our neighbours across the sea to set up an electricity grid to share and smooth the load around at least Northern Europe.
Our traditional export has always been whiskey. This is still a growing business and we now produce more than £4Billion in value a year; much of it loaded on to containers for shipment in Felixtowe. Following on from whisky we are now building a growing market for specialist gin that also sells around the world. I read that it Scotland produced around 70% of all the gin made in UK and that the total may not be far behind the figure for whisky. Our premium salmon, sea fish, shellfish, beef and lamb are exported all over Europe in addition to a large but diminishing amount of oil and oil products.
Do you remember when the parent company of Alexander Dennis Bus builder went into receivership and it was to be shut down? It was bought out by a number of Scots entrepreneurs and given a new lease of life. Now it is thriving with several new models including environmentally friendly and efficient options that are sold in many countries.
Despite our small population four of our universities rank in the world's top 200 and several others are not far behind. They are at the cutting edge of development in numerous fields. The games designing cluster around Dundee is a world leader in innovation and sells its products and expertise into Silicon Valley and elsewhere. Several space satellites have been produced in Scotland as we have the technical expertise and are now competitive in the market. Medical research has been another success story. Scotland is at the leading edge in several fields; Several universities around the country are doing well and particularly Dundee has another string to its bow here. This is their story. I could go on but you get the picture.
During the referendum we were constantly told the we are too wee, too poor and too stupid to go it alone and we would be lost without the pooling and sharing that we get from the rest of the UK. Let me suggest that the exact opposite is nearer the truth. Based around these universities we, in Scotland, have a clever cutting edge set of engineers and scientists, we have world leading products, produce and natural resources. In my humble opinion, the reason Westminster moved Heaven and Earth to keep us in the union was so that we may continue to support that part of the country where the main industry is selling more and more expensive houses and swindling customers in the financial services industry.
You may not agree with my views at the end but think about the first paragraphs and balance that against the stories you hear on the news every night. You may well come to the same conclusions.