The Scottish Six – an alternative pilot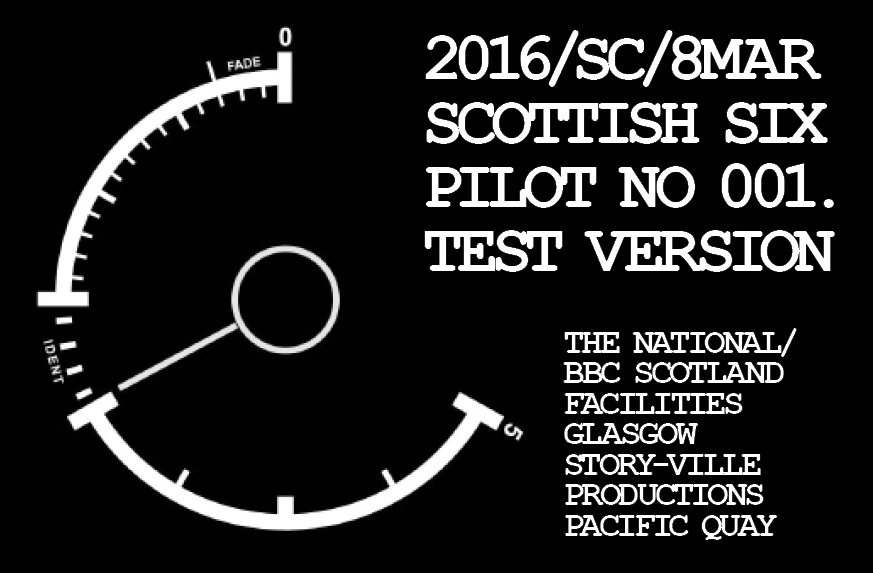 Something a commenter said under a Bella article last week got us thinking. "Anyone can put together a 'running order' of interesting stories, that's not the problem," wrote tartanfever. "The problem is how those stories are told and which voices we hear from. There is no detail here."
Ok, fine, we thought. It's a fair point. So let me tell you what we're doing first, then try to explain how it's going to work. Stuart Cosgrove, who sketched out that potential running order for a new hour-long news broadcast in his article last week on Bella, is going to guest edit a special 'Scottish Six' edition of The National, which we'll publish on Tuesday. It'll be structured as if it's going out on television, the balanced mix of Scottish and international stories we'd like to hear when we sit down with our tea of an early evening. It'll be his ideas, similar to those proposed on this site, but fleshed out: full of the detail.
We hear the BBC are making three pilots for their proposed flagship programme, but each sounds depressingly similar. We don't have the film crews – or the time! – to make one ourselves, so we're going to do it slightly differently. But, while we can try to create the illusion of a broadcast experience, and use little visual tricks so it looks distinct from our usual stuff, it's not really the format that's important: it's the content. It's about proving that Scotland is rich enough in stories and talent and ideas to support an hour of news each day. We believe it is. And what's certain is, as Stuart wrote here last week, that none of the stories we'll be telling would see the light of day on the current news service from London. That's kind of the point.
Of course, some will never be convinced. Those who think the Scottish Six is a dastardly SNP plot to further the cause of independence – well, we suspect they're a lost cause. And, for others, we know the BBC has probably burned their bridges (it ought to be recognised that in this they are at least trying to mend them, however clumsily). But for those, though, who worry about having to watch another half hour of gruelling court cases, the latest Rangers/Celtic non-news and whatever Willie Rennie's up to – well, we're trying to prove it doesn't have be like that.
The rough idea is that each two-page spread of the paper will account for four minutes of an hour-long broadcast (some the fixtures that won't fit, like our regular puzzles and TV listings, will be in a pullout section). We'll take you through the hour, with special features that look at Scotland's legacy across the world and set-piece interviews with major international figures. We're throwing a lot of ideas at the wall – we hope that most will stick. And we'll also attempt to go behind the scenes: Stuart will write notes on how each segment could be put together, and what resources might be needed to produce it.
We'll be trying to show what could be done by a properly funded independent news team, based in Glasgow but with access to the BBC's international resources, who are given the freedom and flexibility to be a little bolder with their choices. Just one example: we're making a point to commission pieces by independent filmmakers, who may know their subject matter better than an in-house camera crew and journalist sent out by their bosses to explore somewhere different each day. Scotland's got talent: why can't our public broadcaster use it?
We're not sure that Scotland needs a Scottish Six. We doubt it would much further the cause of independence, despite what others would have you believe. But we're convinced that something can be produced that would much better serve the Scottish viewer that what we've got. I mean, think about it from just a storytelling perspective: isn't it easier to structure a compelling hour-long programme, to strike the balance between international and domestic, light and shade, news and features, the islands and the central belt, if you're not hamstrung by having to cram in all yer Scottish stuff into the last half-hour? Imagine it another way, with all of the stories told in order of importance to the viewer: so that was Glenn in Castlemilk, next, it's over to Amanthi in Sri Lanka…
Now that's some transition. To us, the Scottish Six simply makes sense – and it ought to be done right. That's why we're helping to realise Stuart's alternative pilot, as an example of what we think possible in Scottish broadcasting.