London First, Last and Everywhere In-Between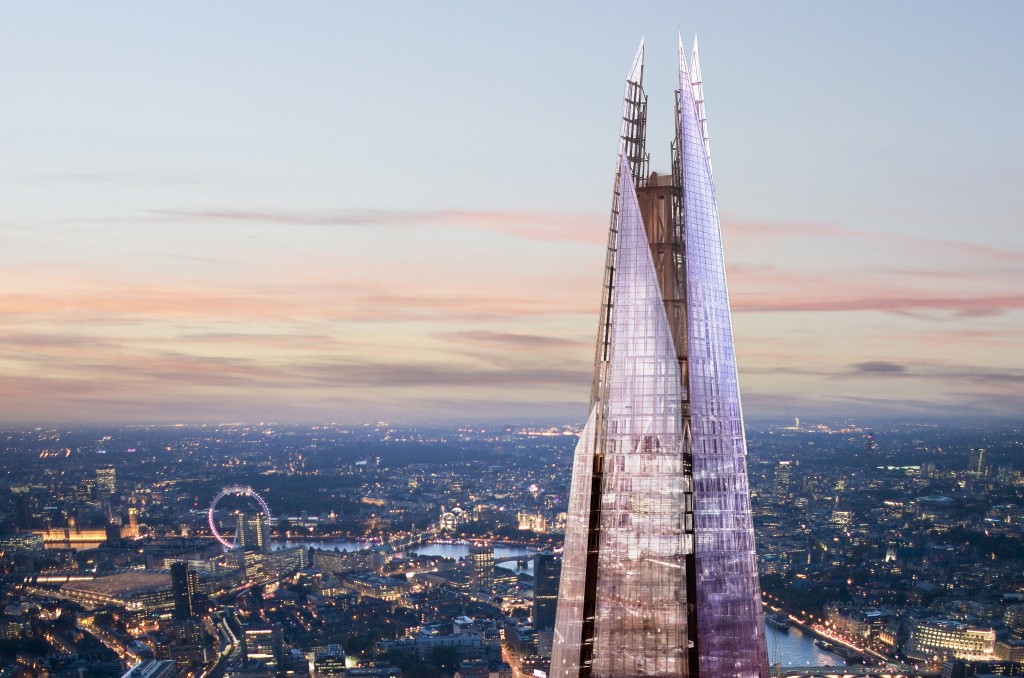 London First now wants £1 Trillion pounds of future investment over 35 years. It's an infrastructure drain that distorts the whole of the UK argues John Warren.
London First is a very appropriately named, major pressure group of big business organisations, operating in almost every conceivable sector ('Our Members'); which has the following mission "to make London the best city in the world to do business". In 2012 London First produced a Report titled 'London's Infrastructure: Investing for Growth'. It made the following claim, that is difficult to challenge:
"Infrastructure's critical role in supporting economic growth is now widely recognised by policymakers and politicians alike. Analysis by the International Monetary Fund (IMF) has shown that "in a sample of advanced economies, a 1 percentage point of GDP increase in investment spending increases the level of output by about 0.4% in the same year and by 1.5% four years after the increase"."
High on the list of London First targets up to 2012, was infrastructure spend on transport, which even with all the public resource investment advantages that have been allotted to London by the sacrifices in self-interest of everyone else in the UK, turns out to be not enough. So let us list (by no means exhaustively) what makes up not enough investment for London, paid for by everyone in the UK: the Olympics, East London regeneration, Millennium Dome, Crossrail (1), St.Pancras-Channel-Tunnel (HS1), Docklands Light Railway, Jubilee Line, Wembley, HS2 (which begins in London and reaches other places, but not in our lifetime), etc., etc.; and now Crossrail2 ("serving London and the wider South East").
Almost all the UK 'big-ticket' spend is allocated to London, but it is never enough for a City that has left the rest of Britain behind in its pursuit of being what it calls a 'Global Hub'. Now, London First has moved on to new and ever larger demands in 'London 2036: an Agenda for Jobs and Growth' (2015):
"To underpin London's ability to attract and retain talent, and to create growth and jobs across more areas of the city, London needs an effective, integrated and affordable system of transportation and housing. The city's rapid population growth is putting increasing strain on its existing infrastructure. The draft London Infrastructure Plan identifies over £1 trillion of spending that is likely to be required between now and 2050 to support the city's population and economic growth".
London First now wants £1 Trillion pounds of future investment over 35 years (equivalent to nearly £30Bn in current values, every single year for 35 years), but in its plans particularly for greater fiscal autonomy, the ambition implies that although it expects all of us everywhere to continue to make London our collective first priority forever and a day (what do they believe "London First" actually means for the rest of the country?), London has already exhausted the capacities and resources of the UK.
We can certainly confirm that London has uniquely cornered the UK Government infrastructure spend, from London First's own Global Hub comparisons:
"The biggest challenge for London in meeting its investment requirements is funding. London is much more reliant on national decision-making and national spending transfers than comparable cities: for example 74% of GLA and borough expenditure is funded from intergovernmental transfers, compared to equivalent figures of 31% in New York and 18% in Paris".
(source for 74%: Enid Slack, 'International Comparison of Global City Financing' 2013)
How does the extraordinarily lopsided nature of London's international comparative investment profile come about? If London depends (by a factor of 3 or 4 times, compared with New York or Paris) on 'national spending transfers' or the allocation of central government spending (intergovernmental transfers) rather than the private sector; at least we can now see why this may happen, and why London receives this exceptional treatment and special help from government, where other 'Global Hubs', do not. Nobody in France or US, outside Paris or New York, is persuaded to sacrifice their own region's or state's life chances or best interests to allocate their hard earned resources to a City-State monopoly, intent on acquiring sufficient power and influence to suck the lifeblood out of everywhere else in the country, simply to further its own narrow interests. In Britain we do things differently: effectively every region or nation outside London/South-East is required to serve London first, and to recognise and accept its own lowly place in the political food chain.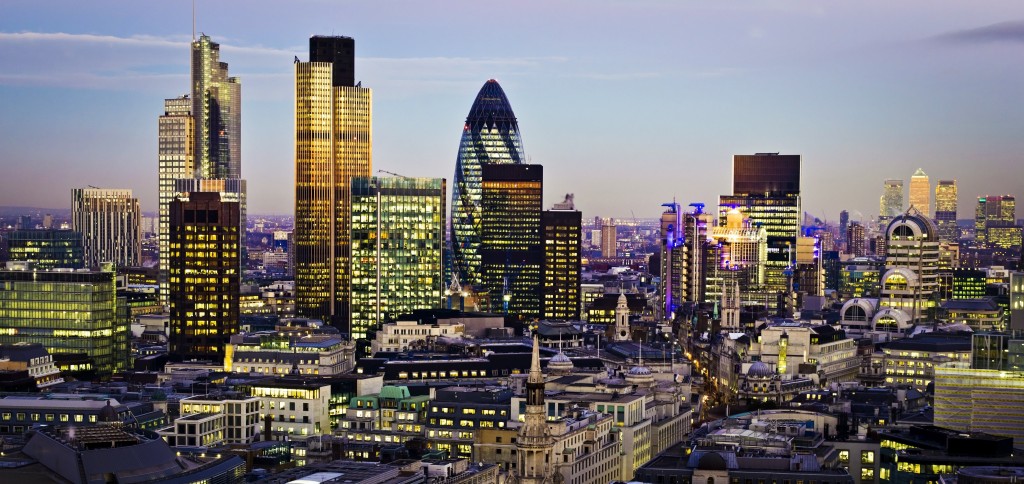 The difficult thing to understand is how such a strategy in Britain, to put London first in all calculable circumstances, supported to exceptional degree by central government and all the Unionist political parties in concert, can yet be called by its Unionist apologists, a 'free-market'. Clearly, it isn't. It isn't free and it isn't a market; it is a London monopoly.
Let us look at how this strange, British, lifeblood-draining, monopolistic monster that London has become, operates. Given the scale of the London First, Global Hub demand for resource, we may reasonably consider that this 're-allocation' of total UK resources draws large sums of investment away from the critical infrastructure spend in the rest of the country. Neither London First nor the Westminster Government can have it 'every way'. Placing 'London first' is not a definition, synonym or tautology for the expression 'Britain first'; although that, precisely is what we, the credulous public, are expected to believe. Fortunately for us, and of course following sound methodology, in a useful 'consilience' of the evidence provided by Enid Slack or London First above, we can illustrate the gross over-concentration of UK public sector investment on London quite independently.
Conveniently the Institute for Public Policy Research (IPPR) gives the 2013 infrastructure spending in London and the South-East, compared with England as a whole:
"When we consider transport infrastructure projects which are deemed by Treasury and the Department for Transport to be primarily 'regional' and which involve some element of public spending, we can identify 69 projects with a combined projected cost of £32 billion. Here, a very clear picture of the dominance of London becomes clear. Two-thirds of planned spending on regional transport infrastructure is committed to London alone; when combined with projected spending in the South East, 86 per cent of [spend] (sic) is committed to London and the South East. By comparison, just 6 per cent is committed across the whole of the north of England."
('Still on the Wrong Track': IPPR North, 2013; p.8)
A substantial element of the final funding of this joint public-private £32Bn is private sector, but if we focus on the £8Bn where the public sector is the sole funder, then London and the South-East's share drops to a meagre 84%; a drop of a mere 2%. All that Public Sector effort; all that Parliamentary representation from the rest of England; all for 2%.This is how democracy works in Britain.
London alone accounts for almost 80% of all solely public sector funded projects in England. In the 2011 census, London's population is given as 8.2m (Office of National Statistics). This represents 15.4% of the census population for England & Wales: 15% of the population merits 80% of the national public-sector infrastructure investment. This means that the other 85% of the population of England & Wales receives just 20% of the public-sector infrastructure investment. Remember, output returns follow investment (London First, above): no wonder London is more successful than anywhere else. All the resources are concentrated in one place, and on the 15%: the few. Ironically, as London First also imply above, New York or Paris have to look far more to the private sector for investment. In London its success, its international 'edge' is built far more on Government, public-sector investment. London has captured Government and all the Unionist political parties; London is, in effect a socialist monopoly.
The analyis above is general. We can, however take the 'consilience' of independent sources of confirming evidence for the case that London is over-resourced further, by examining individual infrastructure projects. Therefore, let us examine an example project in illustration of the proposition. HS2 is presented by Government as a UK-wide benefit, but as always with British 'Big-Ticket' items, the investment begins with London, remains concentrated on the London/South East construction for most of the foreseeable planning horizon, and assumes that over any timescale, for the rest of the UK there is only one possible desired (or available) final transport destination: London.
In fact the whole HS2 project would make more sense (in terms of both purpose and cost) if the rest of the UK could avoid a new, expensive direct route to London altogether, and was simply routed to link the HS2 line directly into an interconnecting hub on the current HS1 line to Europe, east of London. This would provide all the northern and midland UK HS2-linked cities with direct access to the Channel Tunnel, and Europe (without a detour to London), and yet automatically offer a direct connection into Central London, via a short spur onto the existing HS1 line, at (relatively) minimal additional cost. It should be noted that such a link is (and has been) a basic EU transportation objective, but one conveniently ignored and buried from public view by the essential parochialism of British government.
The current Government HS2 proposal requires HS2 passengers from north of London, bound for Europe, to travel to London simply in order to change stations (on foot?) between two separate terminals in London to access HS1 from HS2. As a supposed transport strategy this is both absurd and, as an offer to nationwide UK rail users, it is quite outrageous. Furthermore, the total estimated cost of HS2 (probably a gross underestimate) is as follows: total cost Phase 1, London-Birmigham (principally the cost of exiting London, much of it underground) £22Bn. The total cost of the whole HS2 project, including London and extending throughout much of England by 2030, is £42.6Bn. Over 50% of the total cost of HS2 is therefore spent principally just to exit London, and again to serve the same narrow sample of the UK population that has HS1, and which is already in receipt of a surfeit of public investment funds. In reality the more probable and practical London-centric Government purpose of HS2 (in any forseeable policy future) is simply to turn Birmingham into a commuter-belt feeder town for London; and for broadly the same reasons (mutatis mutandis) that make Crossrail economically so attractive for London, as we will see below.
Let us now look at a second, independent project illustration of what public investment in infrastructure on such a scale means for London, and why London thrives. Let us look at Crossrail (crossrail.co.uk). In brief, Crossrail is a cross-London rail transport project (the largest in Europe), which began in 2009, is now around 70% constructed, and is due for completion in 2020. It increases Central London's rail capacity by 10%, cuts journey times, and provides 10 new stations among the total 40 Crossrail stations on the route. The route extends from Reading in the west to Shenfield in the east; but the key investment relates to the requirement to lay the route underground, 26 miles of new tunnel construction in Central London; from just west of Paddingdon, under Bond Street and Liverpool Street to Canary Wharf, and (just short of) Stratford in the east. Crossrail claims the "funding envelope" for the project is £14.8Bn.
Beyond the obvious transport benefits (which are important but not germane to the case here so will not be discussed) there are other factors, connected with transport but at least as critical, justifying the investment, which Crossrail refers to in terms of the broader economy (economic activity and employment) and regeneration. In its summary of numbers on its website Crossrail claims the following:
"Construction of the new railway will support regeneration across the capital and add an estimated £42bn to the economy of the UK."
Funding of Crossrail is around £15Bn, while economic return (over the first few years alone) is estimated to be £42Bn. This is how major public infrastructure investment creates the Public Good, and why it serves London so well. In 2012 Crossrail made the following statement:
"Crossrail could help create £5.5 billion in added value to residential and commercial real estate along its route between 2012 and 2021 according to new research for Crossrail by GVA, the UK's largest independent commercial property consultant. The report illustrates how Crossrail will have a marked impact on a number of central London and suburban locations along and around the Crossrail route where the new railway will help stimulate investment in commercial activities, retail and housing."
(For the full GVA report go to gva.co.uk/regeneration/crossrail-property-impact-study).
Within only one year of completion of the Crossrail project in 2020, GVA estimate that £5.5Bn will have been added to the value of land around the project stations. This value is a direct product of the publicly funded infrastructure investment in the Public Good.
CBRE Residential, which specialises in central London property, independently produced a more up-to-date report in 2014, of the property dynamics of the project in 'Crossrail: The Impact on London's Property Market', which again confirms the claim and provides further independent evidence of the general proposition about the large-scale benefits of public infrastructure investment for economic growth. CBRE Residential make the following point:
"We anticipate total house price growth of 13% around Crossrail stations between now and 2018, with up to 20% in Central London. This is expected in addition to underlying capital growth."
(See http://www.propertyweek.com/Journals/2013/12/09/q/j/s/Crossrail-The-Impact-on-Londons-Property-Market.pdf).
CBRE Residentail made the following more detailed predictions, which implies that this price growth is entirely due to Crossrail:
House price growth across the property sectors around the Crossrail stations could add £14.7Bn to property values
2.5% per annum growth in property prices is predicted around these stations over the five year period up to 2018 outside the Central London area
Within Central London property prices in the areas around Crossrail stations are expected to increase at 3.7% per annum over the same period
As the quotation above states, this price growth is expected "in addition to underlying capital growth".
Confidence in the Crossrail project and the economic expectations it promises have been raised by Crossrail2 being set up (crossrail2.co.uk), with £80m already supplied by government to develop initial plans.
All these examples establish the existence of a Public or Common Good in our society which is served and enhanced by public investment in infrastructure. This Public Good is critical to the life and prospects of each and every community in which investment is made, and to the wellsprings that energise economic growth. The focus on the Public Good simply highlights awareness of the shared elements of enhanced activity and value produced by public infrastructure investment in communities, that too often remain unnoticed, unrecorded, and unacknowledged in our interpretation of the forces that determine the social and economic world, but are nevertheless necessary for the achievement of dynamic, growing and active communities. An awareness that is too easily lost or ignored, consciously or unconsciously, and at great social and economic cost, in the urgent search each person makes for indvidual advantage, or issuing the critical demand for individual responsibility.
Public investment in infrastructure typically provides a catalyst for what I would describe as spontaneous dynamics; a natural invigoration of economic activity and growth in the locations where the investment is made, and where the financial value produced by this activity is most powerfully concentrated, and expressed quantitatively through measuring the defining economic characteristic of location; the value of land. This beneficial impact on land values is amply demonstrated above by the Crossrail, QVA and CBRE Residential reports.
This should lead us into a careful exploration of how this Public Good is created by public investment in infrastructure, who gains from it, and how the public purse that creates the Public Good may earn a return for the value it creates and for the investment it has made. This in turn should remind us of the wider lessons of our recent political experience; of the shortfall in government revenues and resources, of the problems of taxation, of the burden of taxation on ordinary people, and of the vexed problem of the kind of taxes we set, or the problem of collecting taxes fairly and cost-effectively.
Generally we tax the wrong things; by which I mean we attempt to tax things that are intrinsically either capable of being relatively easy to avoid (or even evade), like profits or capital gains, or even income (for those outside standard PAYE); things that are intrinsically difficult and costly to tax, or both. There are historical reasons for this defect in public policy, but that is no excuse for a form of obtuse modernity. Worse, we tax hardest the very things we wish to encourage: labour, investment, enterprise; thus we create 'deadweight loss', a drag on activity that destroys the economic growth we are trying to encourage. We have thus turned the raising of public revenues into something between a paradox and an oxymoron. In consequence, every day Governments face unresolvable dilemmas or 'least-worst' outcomes as the only available solutions to problems, from a menu of unpleasant options which the conventional wisdom has made inevitable. The result is seen too often in public policy; for example in serially unusable Budget measures produced over several years by George Osborne.
Land offers a fair and effective base solution for the dilemma. We have seen above what happens very quickly with major infrastructure investment; value is created in land by the transformation of infrastructure investment into the Public Good, that immediately is captured to varying degrees by the land values (best) served by the investment in a specific community location, for whatever purpose (such as residential, commercial, retail or leisure). Currently the landowner is the sole beneficiary of that value, and it is a value that is acquired completely free.
The concept of Annual Ground Rent, AGR (sometimes known as Land Value Tax, LVT, or LVR) has been developed specifically to focus on this creation of value in land by the Public Good, and to provide a fair return to the public purse and the community for its investment, and for the Public Good value that is created. AGR, which is a rent or charge payable by the landowner to the public purse (the community) for the Public Good value captured by the land, solves many of the most difficult problems intrinsic to the vexed problem of arbitrary taxation (and for the taxpayer eliminates the costs of avoidance in professional fees); while adding a further dynamic to the economic growth the Public Good has already created (through allowing the possible reduction in 'deadweight loss').
The landowner made no contribution to the infrastructure investment, or the beneficial effects it produces for the economy or community; the value simply accumulates by automatic transfer, and the landowner is rewarded simply for being the landowner. Indeed in some not necessarily rare cases, the land may be unused or derelict (and the blight created by dereliction or by the sheer inertia of the landowner may have directly damaged both economic activity in the area and local land values), and yet the value of the land may be transformed by the act of public infrastructure investment. This is what makes infrastructure investment one of the most powerful tools of government to promote economic growth, not least in run-down areas.
AGR simply provides a fair rent to the community that made the investment and created the public economic value that may be quantified and extracted from the Public Good, rather than being captured by private interest as a perpetual free gift of land value increases to the landowner. Equally importantly, AGR offers a fair and equitable system to all taxpayers that actually serves real, rather than fake competition.
This is not the most important value of AGR. The greatest value of AGR follows from the fact that when fully implemented, it reduces 'deadweight loss' in the economy; it unburdens the individual or corporation of much of the heaviest burden of tax on labour, investment or enterprise. At the same time in charging AGR – a land rent, it brings the community as a Public Good back into the centre of the public investment-return-on-investment equation. This in turn changes the relationship between the individual and community interests.
AGR allows every individual freely and openly to express their individuality; to pursue their own ambitions, aspirations – even dreams – but at the same time to know that while they do so, at the same time they are serving the ambitions, aspirations and dreams of their community. The two can be in harmony; they are not opposed. AGR brings together both the interests and the contributions of both the individual and the community. We may call this a return to Enlightenment (and it should be no surprise that Enlightenment philosophers and their disciples first understood the power of this resource of land and the idea of a fair rent for the unearned increase in value), and it breaks with the excesses of the past, and our discredited present: the futile continuity of 19th century prejudice or 20th century ideology, that has finally issued in so much rank, failed 21st century dogma, that has finally brought us to where we find ourselves today.
It need not be like this.