The 3000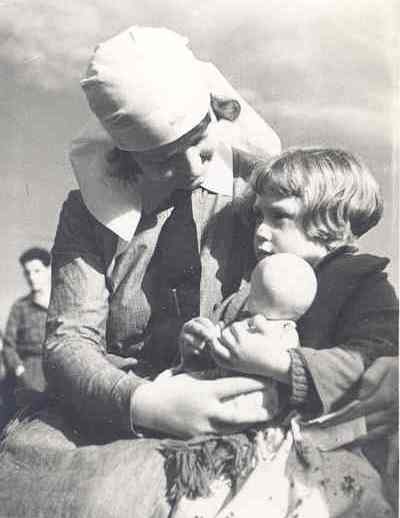 In May 1937 3000 child refugees from the Spanish Civil War arrived in UK – here's some photos of first days at North Stoneham Camp. Yesterday in a vote in the House of Commons, the government narrowly defeated a cross-party amendment to the immigration bill, tabled in the House of Lords, that would have seen the UK accept 3,000 child refugees. We turned them away. It's profoundly distressing that we failed our responsibility as a country to protect vulnerable children today.
Home Office Minister James Brokenshire,  said in Monday night's debate that the government could not support a policy that would "inadvertently create a situation in which families see an advantage in sending children alone, ahead and in the hands of traffickers, putting their lives at risk by attempting treacherous sea crossings to Europe which would be the worst of all outcomes". 
The MPs who voted to turn away the 3,000 refugees who had travelled to Europe included: Douglas Carswell, Bill Cash, Ken Clark, Iain Duncan Smith, Liam Fox, Jeremy Hunt, Michael Gove, Rory Stewart, Michael Fabricant,  Oliver Letwin, Theresa May, Priti Patel, John Redwood, Jacob Rees-Mogg. Read the full list here.
Last night we could watch 24 Hours in Police Custody (Channel 4) in which "the Bedfordshire police returned for a new series".  In which fifteen refugees – including two children – were found inside a locked, refrigerated lorry at Toddington services on the M1. The people were treated like they were a disease and the programme was for our entertainment. We saw a farmer searching his adjacent land for more refugees, while speaking in unfortunate similes. "It's like a rat – you see one rat, and they say there's another half a dozen out there."
The gap between the refugees of the Stoneham camp – the fleeting glimpse into life of Basque refugees in 1937 – and our brutal anti-human culture today is striking and tells us much about our descent in the intervening period. Our war-mongering, our 'liberal intervention' – quickly followed by neoliberal intervention (Shock Doctrine) – then followed by this sort of sociopathic denial of responsibility is the order of the day. It's repugnant.
The tone policy and coverage of the refugee crisis in Britain is appalling. Its been building for years and it needs challenged, radically altered and practical intervention to offer solidarity to people in suffering. From Hillsborough to the treatment of the Junior Doctors to the child refugee crisis there is a moral vaccum in government.
At least 95,000 unaccompanied child refugees are estimated to have applied for asylum in Europe last year.