#SP2016 Last Post: Final Post-Election Musing after 36 hours without sleep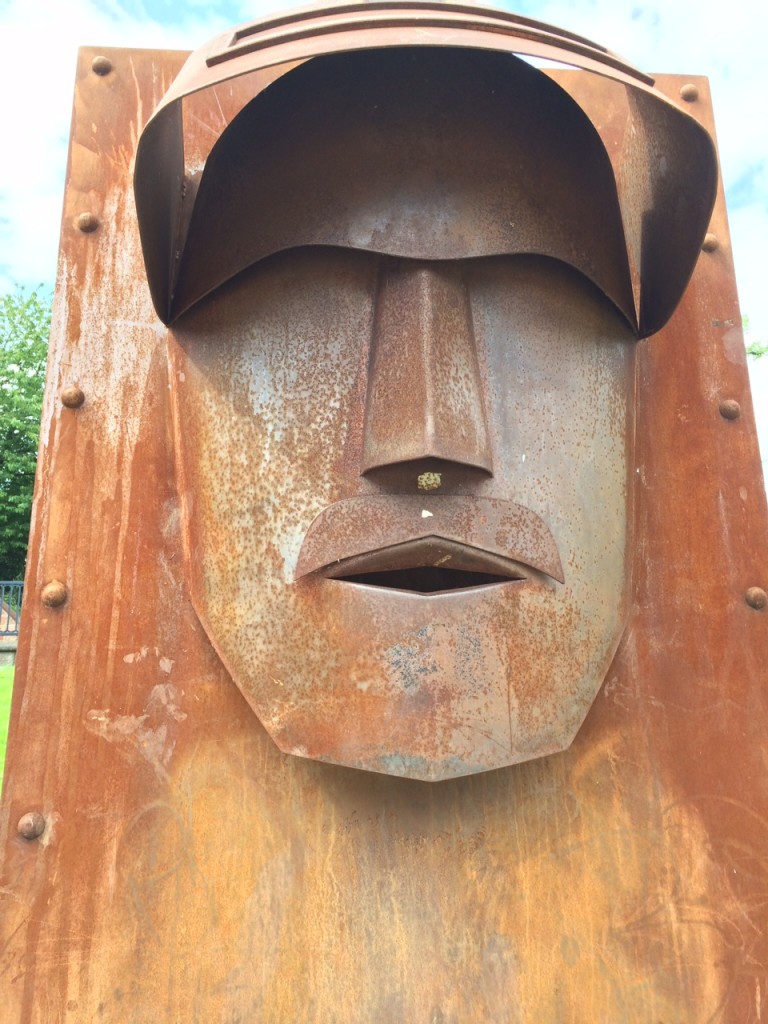 Concluding this long day of reflection on the 2016 Election, which started 12 hours ago with Editor Mike Small's observations, Guest Editor Douglas Robertson offers a concluding and eclectic take on explaining the challenging hand Scotland's electorate have dealt its national politicians. Holyrood, over the next five years, will be very different place.
Just as this morning's BBC Scotland election coverage was nearing an end it broke away to a short segue that reviewed each of the last Parliamentary Elections by unfurling a banner whose imagery encapsulated that elements of that particular event.
As the final 2016 one was unveiled, falling down down from the ceiling it was noticeable just how quickly the camera shot cropped to a close-up. It was clearly trying to obscure the BBC's customised party political graphics which they had employed throughout that evenings program, which ran down in a row on the banners the right hand side. So in rank order the expected outcome was to be 1.SNP – 2. Labour – 3. Conservative – 4. Liberal – 5. Greens and, finally, 6. UKIP. Well as we all know, it did not pan out like that.
So how exactly did we arrive here, and what are the implications for the future? From what proved to be a dull, uneventful and tightly choreographed election, what the electorate have bust open is a Pandora's Box of possible political futures.
The SNP won, but perhaps given they fell so short of that achieving another outright majority they are being encouraged to feel they lost. This narrative quickly emerged in the mainstream media.
And then, in contrast, the Tories who lost now think they won, but they did not. It is also odd that, despite scooping List Seats, they voice opposition to a proportional electoral system.
This is the exact reverse of the popular and contentious feelings that fell from the Referendum result. Yes lost, but clearly thought and acted as if they had won, while No, who won, adopted the demeanor of losers.
The late interjection of Devo-plus offerings, later packaged up by the Smith Commission into the Scotland Act, added grist to that feeling, given No was originally just plain No. Last night's electoral outcome happily induced a sharp reassessment of both world views.
The ubiquitous Professor Curtice stated that the: 'SNP suffered from overexpectations'. He had something there, given they were allured by consistent high polling, which had not let up since the spectacular GE2015 outcome.
This was supposed to be a re-run of last year – but they did appear to forget the electoral system this time was different. Given SNP were obliged to legitimize the electoral prowess of their new leader, not surprisingly they sought to replicate her predecessor's historic achievement.
So Yes Alliance deals with other pro-Independence outfits were dismissed out of hand, and '#BothvotesSNP' became the hashtag mantra. But why pile up tens of thousands of unproductive votes to secure but four list seats? Perhaps this realization might get the SNP to reflect on the worth of electoral reform, in the direction of proper and full proportionality.
But what really 'done it for the SNP', was not holding up The Sun, but its failure to take all Scotland's constituencies. That's almost what is needed to achieve that outright majority.
Taking all constituencies was an expectation, if not a plan, and while clearly a few would be stubborn and not fall (as it transpired), a range of them went to the resurgent Tory's and deflated Liberals. But what must really have hurt was not to take both Jackie Baillie and Iain Gray's scalps, especially given the SNPs overall electoral standing. And then there's Edinburgh, which holds particular problems for the SNP.
Turnout was also down from GE2015, but not much has been made of its impact on the SNP strategy, because this election's turnout was up on 2011. But clearly the loss of a few hundred thousand votes between elections hardly helps, and should also tell you the public were not actively engaging. Razzmatazz has a short shelf life, as the late Paul Daniels knew well.
Overall, the election as spectacle was hardly inspiring, coming as it did after both the Indyref and GE2015 sellouts. As Laurence Demarco put it in his Senscot social enterprise blog: ' Like many people, part of my reaction …  is one of relief that this tedious affair is over; there must be a better way of doing democracy than these presidential parades – five leaders, lined up shouting at each other. I find the general level of bad manners and unpleasantness unacceptable – a turnoff'. http://www.senscot.net/view_bulletin.php?viewid=21305
There was thus perhaps some complacency, encouraging a reliance on these presidential media opportunities, tied to a strong social media presence, which tightly controlled the few targeted messages and accompanying images. The shame here was that the manifesto, a solid political offering, never quite secured a proper airing.
The other story is the reappearance of Tories in Scotland, who – like beavers – most people assumed were extinct. The Tories really did come through, but one wonders if this a special brew of plain, simple unadulterated Unionism?
Will they dare espouse, austerity and privatisation of all public assets, or will just content themselves with Unionist grumblings? Their voice, articulated in no end of novel antics – none of which involved pigs, though there was a lot of bull – found itself well reported though the obliging services of the BBC and other media outlets.
Watching the return of these suited men of varied vintages, and the very occasional woman, propelled me back to earlier times – my 1970s childhood in South Angus, where the County patriarch, one Sir Jock Bruce-Gardyn long lorded over us. It also provided a sharp reminder, especially to Perthshire SNP, that they might again be challenged in these once ancestral Tory heartlands. The heat has been turned on.
One way of framing the electoral outcome is a variation on an old, and over-used, electoral adage: 'It's the constitution stupid'. Both the Yes and No of yesteryear are now in tight political camps, with the old devolution parties finding themselves sidelined: Labour by trying to ignore that adage, still stating they are in the process of thinking about what they need to do about the constitution, a thought process which has dragged on since 1999, if not 1973?
And bang on queue Henry McLeish was on hand to offer ever helpful guidance on which path they should be taking. Given this I was especially struck by Irvine Welsh's contribution: 'Labour has been working relentlessly to make itself an irrelevance on Scotland'.
Labour's old partners in devolution, the Liberal Democrats, now appear to be but a small island. That said, Willie Rennie managed to get elected for NE Fife, and in so doing convinced himself they had run quite the best of campaigns. Picking up Edinburgh West was a surprise, but both events offered another example of 'back to the future'. The trouble for the Liberals is that their future finished with Gladstone in 1888.
The Greens ran a very useful campaign, again breaking loose of Edinburgh. But as they rightly argue, it could have been so much better – that is, if the SNP (whom Greens consider as somewhat tribal) had been more generous in lending them votes, instead of opting for cold storage.
Now, agreeing a set of demands with the SNP for their support is not on anyone's table. Given the SNP's numbers and previous solid experience of business managing a minority administration such partnering appears to offer them nothing. Blurred identities may suit movements, but they fail to impress political parties.
However, the Greens could still offer a useful addition to the body politic on a whole number of issues that are sure to arise over the next five years.
Finally, as so many have already said, Rise just simply just failed to do so. SNP concerns about lost votes proved to be misplaced paranoia. So what then is their future? A tie up with the Greens had hung in the heady air post-Indyref, but the dynamics never worked out, mirroring the ill-fated and short-lived Yes Alliance project. But in future alliances will be needed, so finding ways of working on joint projects in this Parliament might help develop such experience.
At Holyrood the SNP will be confronte by a bullish (sic) and pugnacious Tory opposition, who will burn brightly, at least initially. Having so many of them in one confined space offers novelty value, and should also produce a good few spectaculars'. The Parliament will change dramatically as these new untested battle lines are set down, now that the jacket holders have all but vacated the premises, before this new fight begins.