Poundland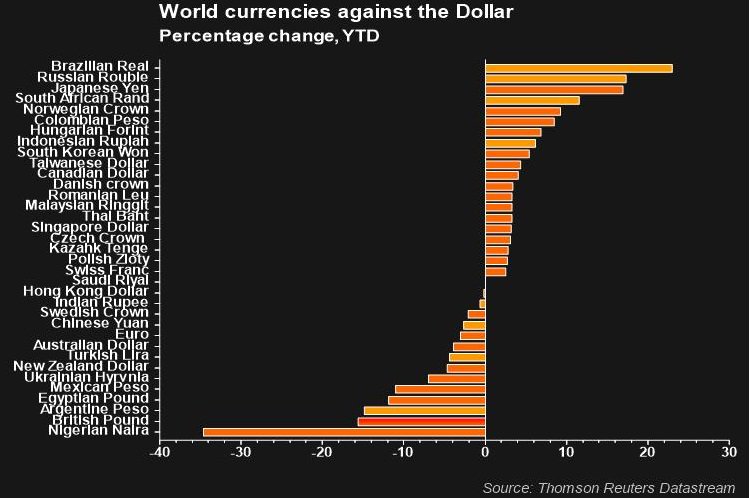 Remember when Kirsty Wark ran a whole programme from a tent by the Tweed before the referendum? It was all a bit 'Land o Kilts' and included a wonderful sneer about the idea of a Scottish currency, with the memorable line: "Would Scotland create its own currency, the pibroch perhaps?"
So knowing, so culturally aware, yet so unaware of how that came across.  Poor Kirsty.
Today Sterling's the world's second worst performing currency against the dollar this year, behind only the Nigerian naira.
Remember the Economist's 'Skintland' cover? The magazine's anti-Scotland edition included placenames such as "Glasgone", "Edinborrow" and the "Highinterestlands", followed by an article concluding that independence could leave Scotland as "one of Europe's vulnerable, marginal economies". Yikes doesn't play quite so funny now does it?
Where's your 'Arc of Prosperity' gags the noo?