Brexit's Grapes of Wrath
"Taking migrant workers "out of the supply chain" would result in there being no homegrown produce on shop shelves" within five days we are told. Read the full story here.
There's a sort of madness in the air. These people have no idea what they have initiated and the coming debacle will get messy. But at least we're moving from "We just don't know" to a clearer picture with estimates of a £66bn annual hit if Britain goes for a hard Brexit.
Luckily the Sun on Sunday has a solution in an editorial marked 'Imaginative Ideas':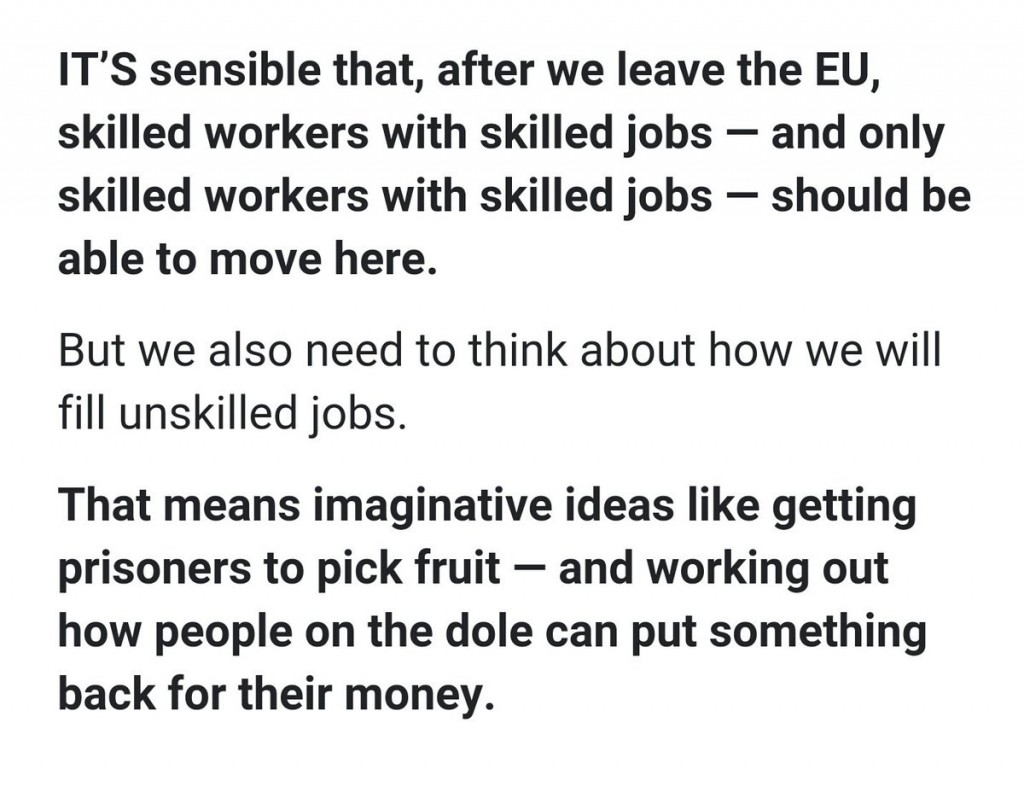 It's sort of Cool Hand Luke meets Benefits Street.